**
Make those summer memories last a lifetime – book a summer session today!
Email z@ziemphotography.com for more information.
**
If there's one thing Austin family photographer-in-chief Ziem loves even more than working with one Belly to Birthday child, it's working with that child as they welcome a sibling to the world – and to B2B!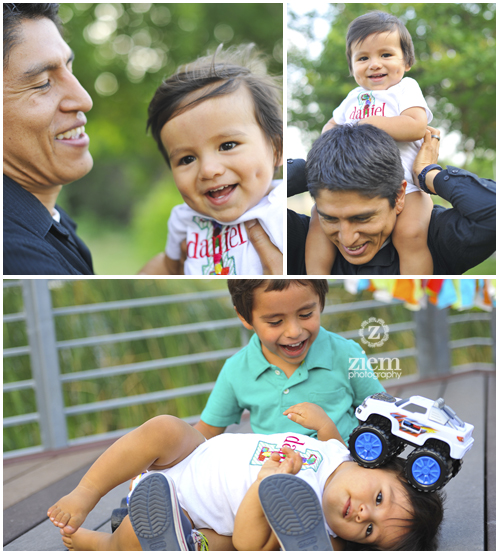 Dana & Jay Azurin have been working with Ziem since mama Mama Azurin was in need of maternity portraits while pregnant with big brother Matthew . Ziem couldn't enjoy working with this laid-back engineering family more, so when the Azurins signed little brother Daniel up for B2B as well, she was thrilled to carry on the family photography tradition. From Dana's pregnancy with each boy to half-birthdays to cake smashes, Ziem has been there with the Azurins every step of the new family way.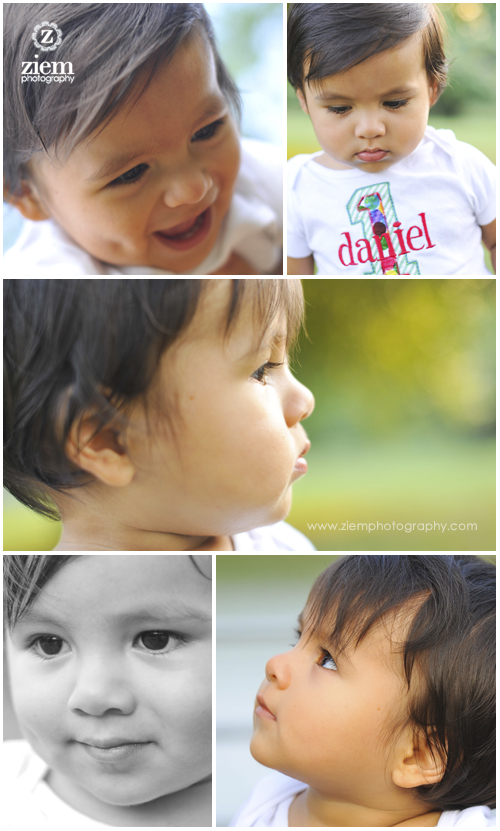 As Ziem knows all too well from having a young family of her home, Stuff Happens (TM) when you try to schedule things like photo shoots for new families. In the Azurins case, illness, injury, and that fickle Texas weather conspired to delay Daniel's first birthday shoot, but not even those formidable foes could keep the Azurins – and their dimples! – down for long.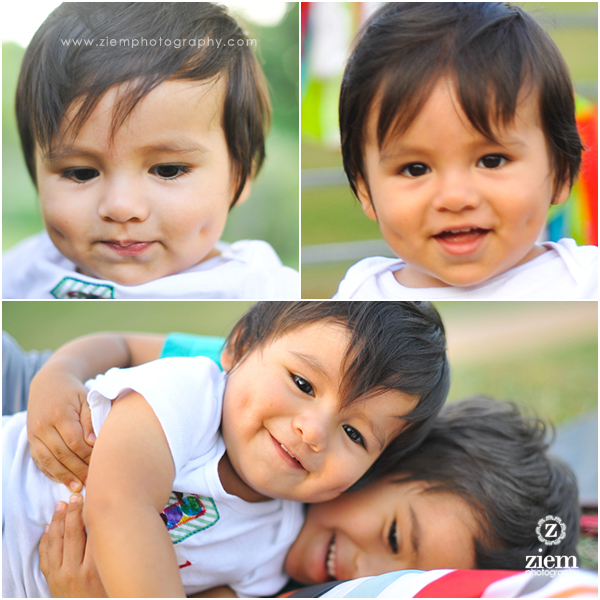 Daniel proved to be a fun-loving, precociously chatty whirlwind during the shoot, quite literally giving everyone a run (a sprint!) for their money. Having worked with the Azurins over the years, Ziem knew that one of the photo props / child bribe – balloons, and lots of them – would serve both as prop and a distraction to both big & little brother, so she held off on introducing them as long as she could. The grown-ups even resorted to hiding the balloons under a picnic blanket! Nevertheless, Daniel nearly lost the them, sending both Dad & Ziem alike scrambling to fetch them. One by one the remaining balloons popped throughout the shoot, but not before Ziem captured some classic moments. In the end, Ziem was thrilled to log some quality shots – and miles! – in.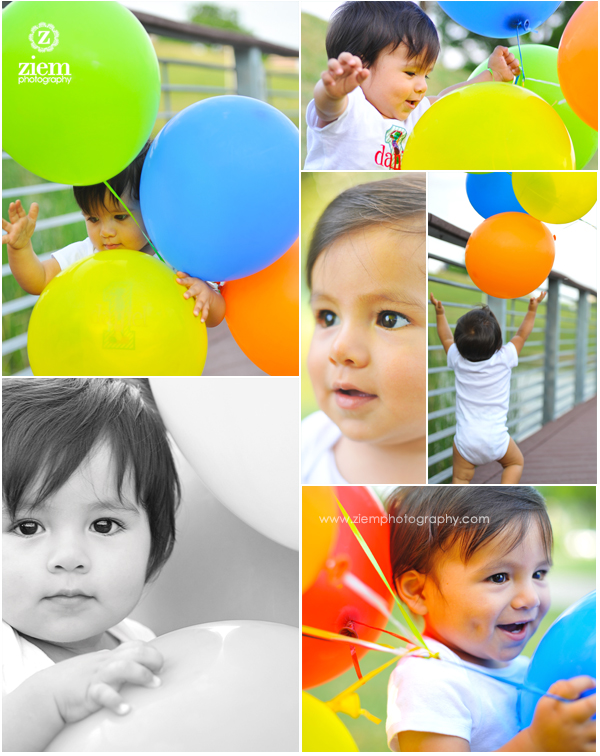 Now that the Azurin family is complete, Ziem is going to miss them dearly – their frequent B2B shoots have been a wonderful excuse to get-together! Come to think of it, Ziem is certain that Daniel whispered to her that he wanted another sibling . . . the more the B2B merrier!
**
Available for Summer Portrait Sessions in Austin, Colorado and 30-A.