"I teared up seeing those photos with Tia." ~ client D.A.
One of Austin newborn photographer Ziem's favorite aspects of her Belly to Birthday program (or "B2B" in Boy Band Speak) is working with a family frequently throughout pregnancy & baby's first year, capturing all of the details that make a baby & family unique. In the case of the Azurin family, we're talking 9.5 (!) pounds of newborn baby unique, setting a B2B size record.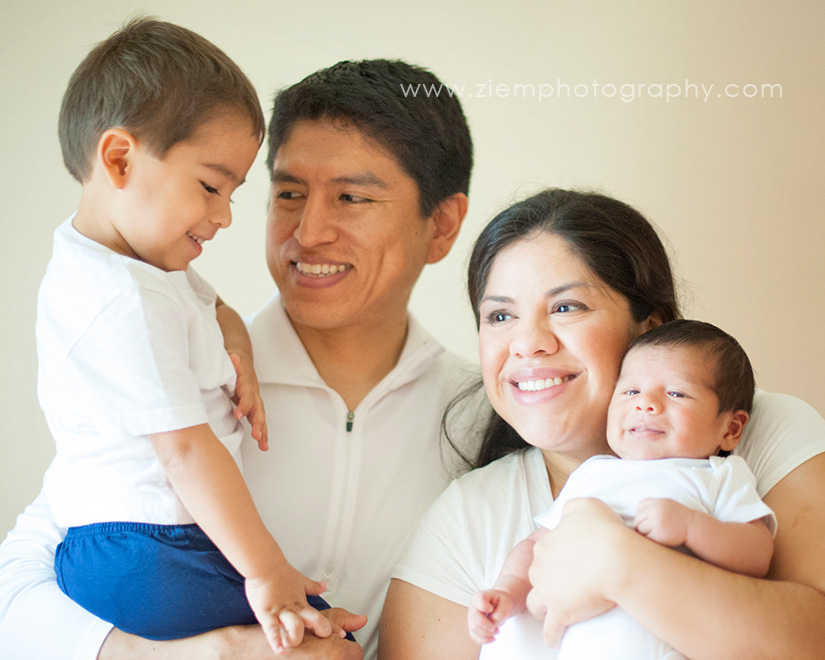 Darling Baby M acted in typical newborn form, staying up to party during the shoot fun, then falling asleep in perfect photo pose only once Ziem had packed up all of her photography gear. Undaunted, our photographer-in-chief unpacked her camera and tiptoed back into the Azurins' beautiful new home to snap some snoozing shots.
Part of the magic of Ziem's photography is her use of natural light, something was a big challenge here in Austin during our recent gloomy weather. Z managed to work within the few minutes of light to capture some incredible shots, including some with the Azurins' special aunt or "Tia".
Tough as it is to upstage a newborn, Brother M stole the show, sneakily following Ziem's instructions intended for Mom & Dad. Helpfully he also read to Z throughout the shoot, generally showed off his big brother skills, but not before introducing Z to Tia.
From record birth weight through his birth year, Ziem can't wait to record it all for Baby Azurin throughout his B2B year!
Interested in booking a Belly to Birthday package? Contact Ziem at z@ziemphotography.com for details!