**
Make those summer memories last a lifetime – book a summer session today!
Email z@ziemphotography.com for more information.
**
One of photographer-in-chief Ziem's favorite things about her Belly to Birthday package is getting to experience the various stages of a new family's first year plus together. With every exciting new first – getting pregnant! the newborn stage! first steps! – there are also the inevitable hiccups. As noted philosopher Winnie the Pooh once noted, though, good things come to those who wait.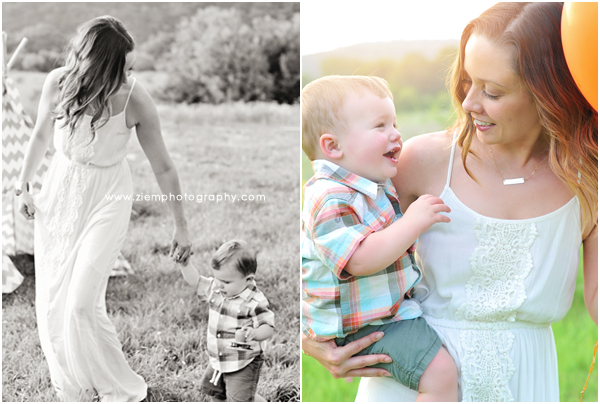 In the case of baby Jameson's first birthday shoot, a perfect storm of – well, storms, actually – and an earache delayed their initially scheduled session. Ziem & this sweet trio were able to reschedule one month later, however, and the resulting shots perfectly capture the family's laid-back, happy nature.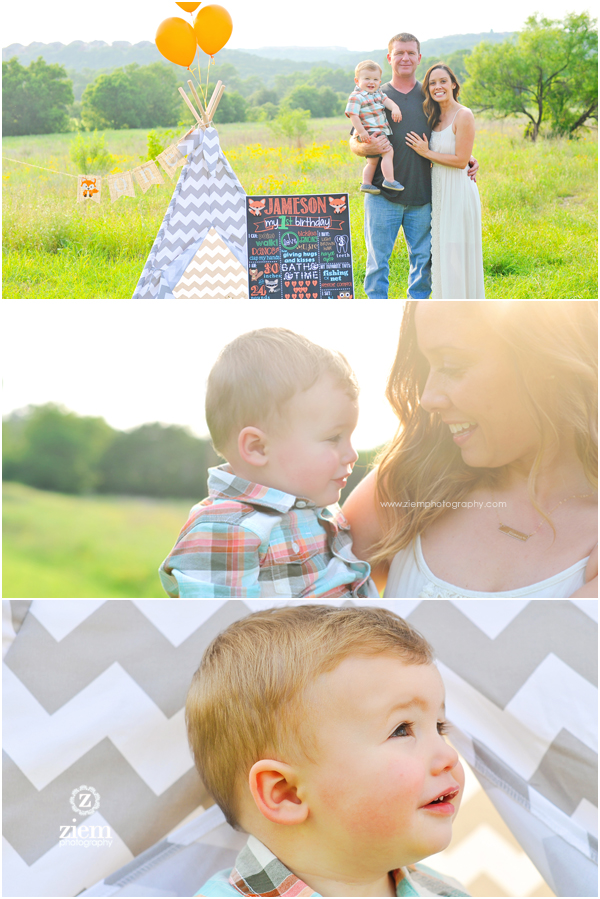 This shoot was the culmination of over one year's work with Kim and her growing brood. Kim and Ziem initially met over coffee, when Kim was about to give birth to Jameson but barely showing – her only tell being that luminescent "pregnancy glow". Kim decided to book the B2B package on the spot, and Ziem has loved working with this laid back, sweet family ever since, through maternity, boudoir, newborn, half-birthday, and now this first birthday shoot.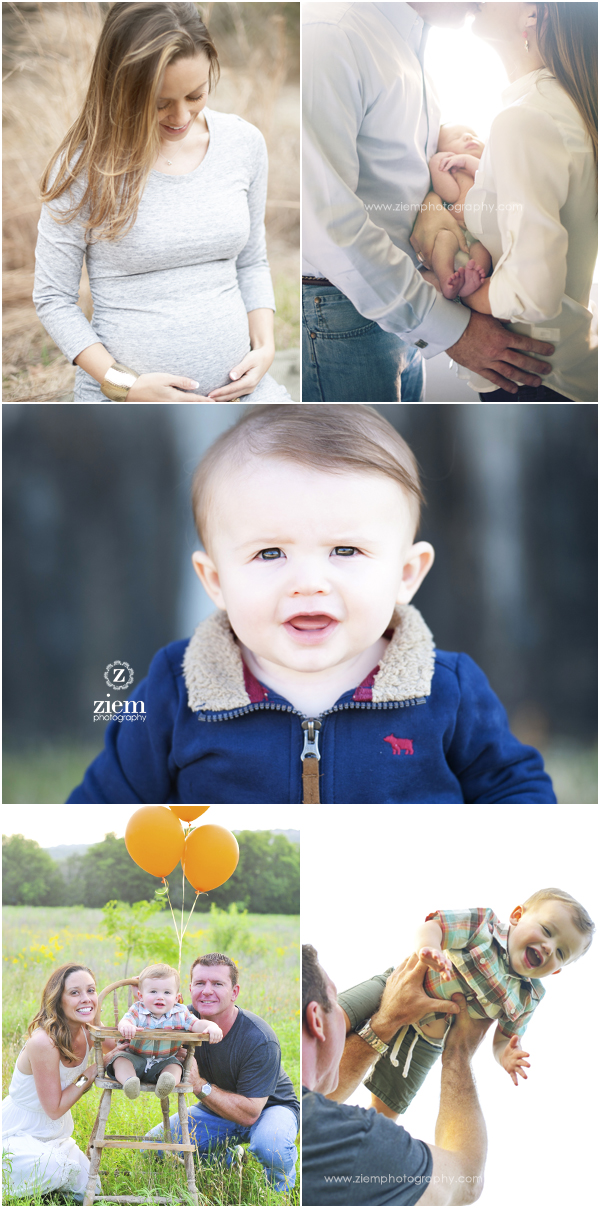 Jameson is one of those rare firstborns who acts more like a second, just as low-key as his wonderful parents yet a total ham in front of the camera. He's in the stage, roughly from 11 to 18 months, which can be the toughest for a photography session, because little ones are just discovering their mobility / ability to give their parents (more) grey hair; Ziem adjusted accordingly, keeping the session to a brief half-hour, but Kim trusted her to get results in that short timeframe, and our photographer-in-chief didn't disappoint.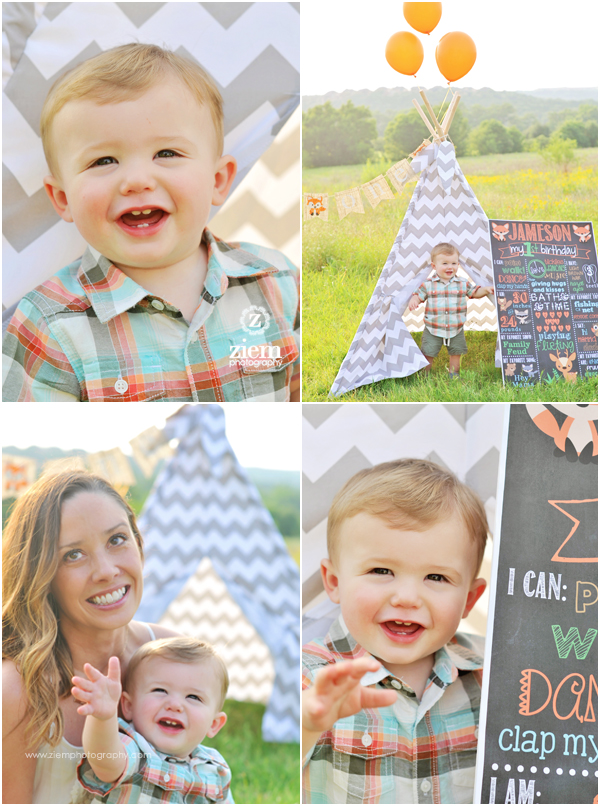 The best photo shoots involve something personal to the subjects, and so it was here – Kim brought some special birthday props to Jameson's session, adding that special personal detail to the photos. Jameson also enjoyed Ziem's vintage high chair, happily banging the table for food as soon as he sat down. The resulting joy on his parents' faces was evident and something that Ziem lives to document.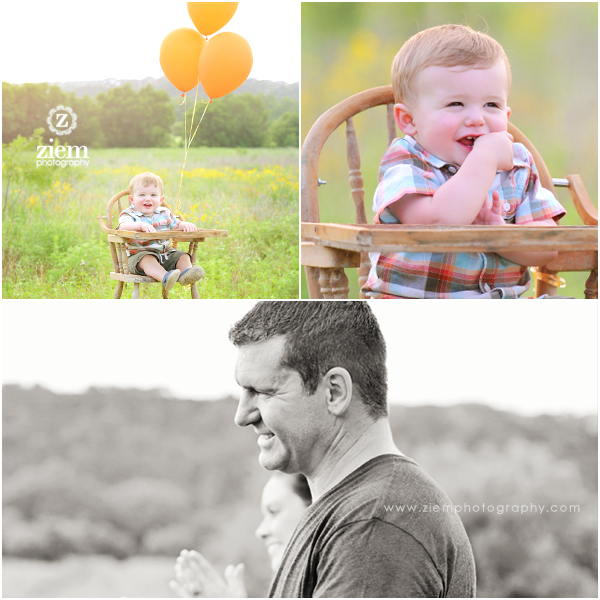 Over this special B2B year Ziem has enjoyed working with Jameson and his family so much. Getting to watch sweet Jameson grow, and his parents grow in their love for him, has been a joy and a privilege. And speaking of joy – though this first birthday shoot came a bit later than expected, the wait was well worth it.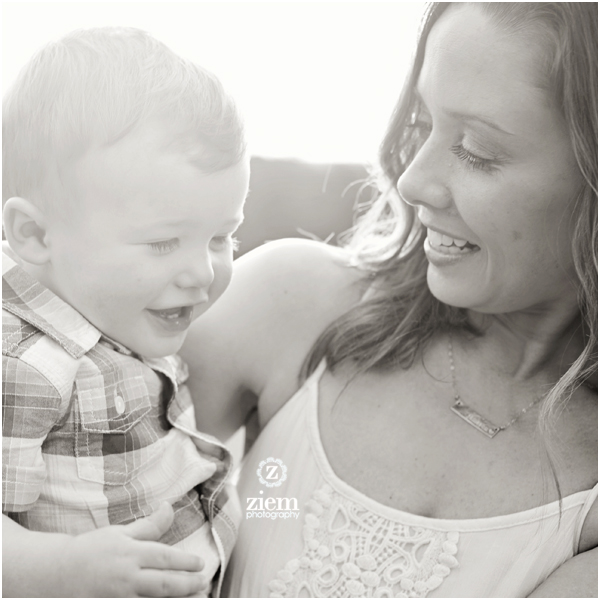 * * * *
Available for Summer Portrait Sessions in Austin, Colorado and 30-A.