You know how the saying goes – "The best laid plans . . .", and when it comes to newborn photography, it's as if Murphy & her Law applies in double. No matter how much mom or photographer try to plan a shoot around a newborn's "schedule", baby usually has his own ideas about when he'll cooperate. Sweet Baby J was no exception, but in embracing the chaos, his family – repeat Ziem photography clients – ended up with glorious shots like this: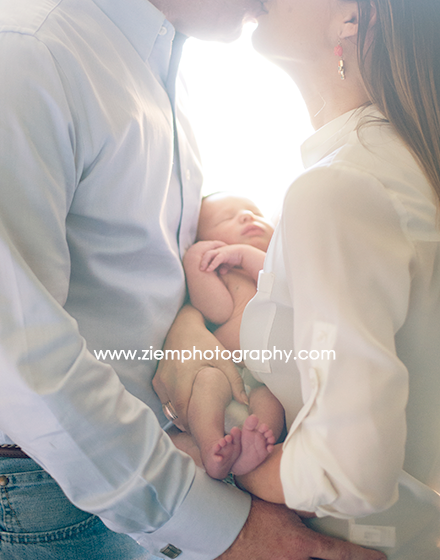 Baby J decided that "photo time" was actually code for "feeding & diapering time", so he put Mom & Dad through their new parenting paces as Ziem snapped away. As many babies do, J had his days & nights mixed up; luckily it is impossible to be frustrated with a face this cute.
Family pooch Jasper provided the comic relief. He wasn't interested in baby so much as cuddles & scratches from photographer-in-chief Z, but that resulted in some fabulous shots as well.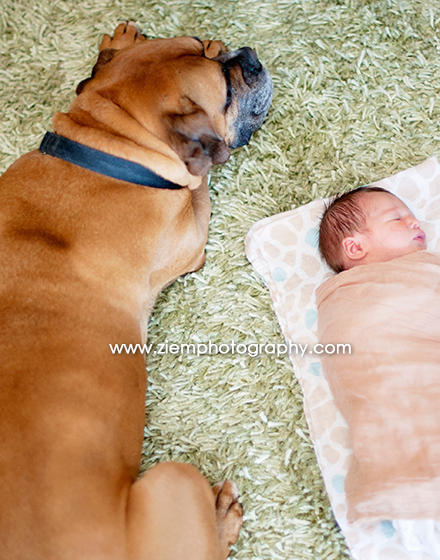 Ziem loved the opportunity to work with J's family again & can't wait to work with J again at his half-birthday!