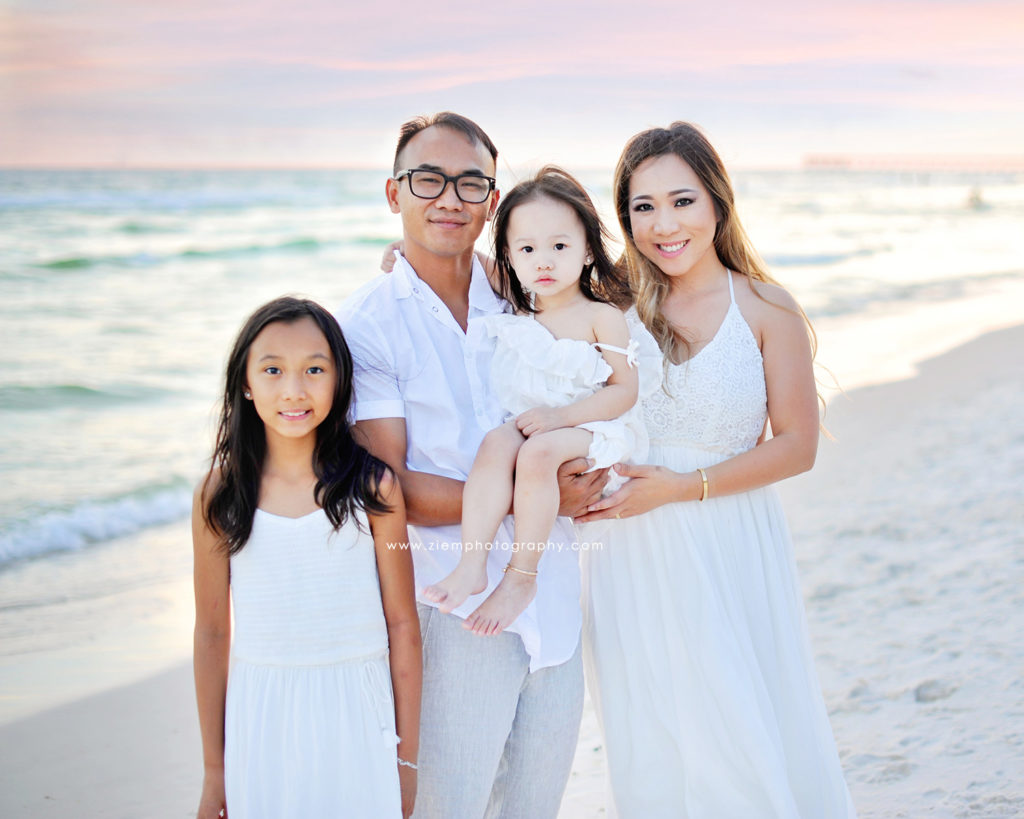 "You've gotta know when to hold 'em, know when to fold 'em" goes the famed country song, and so it goes with toddlers as well. It's something mama & Austin Family Lifestyle photographer Ziem knows all too well. When the photogenic Nguyen family was able to book a last-minute Florida beach session during their vacation there, our photographer-in-chief knew not only sprang into action, she did so with Toddler Reality (TM) managed as well.
Despite the day-of booking and Toddler Reality (TM) – we'll get to the latter in a minute – Mama Nguyen expertly coordinated wardrobe, hair, and make-up for her clan. She'd envisioned a floaty, white look for this sunset shoot – relaxed with a touch of glamour – and she nailed it!

Ziem knew going in that a few things would limit her shoot time – the fading light at sunset, and sweet little sister Ella. Speaking of, did we mention toddlers? True to toddler form, darling Miss Ella – noted Daddy's Girl – decided she didn't care for the sand and insisted that Dad carry her throughout the shoot. Having worked with so many families over the years, Ziem is accustomed to working quickly, so she thankfully was able to meet Linh's goal of "just one good group shot". Rather than forcing poor Ella to try and stand, everyone agreed to just work with it and let Daddy carry his little lady throughout.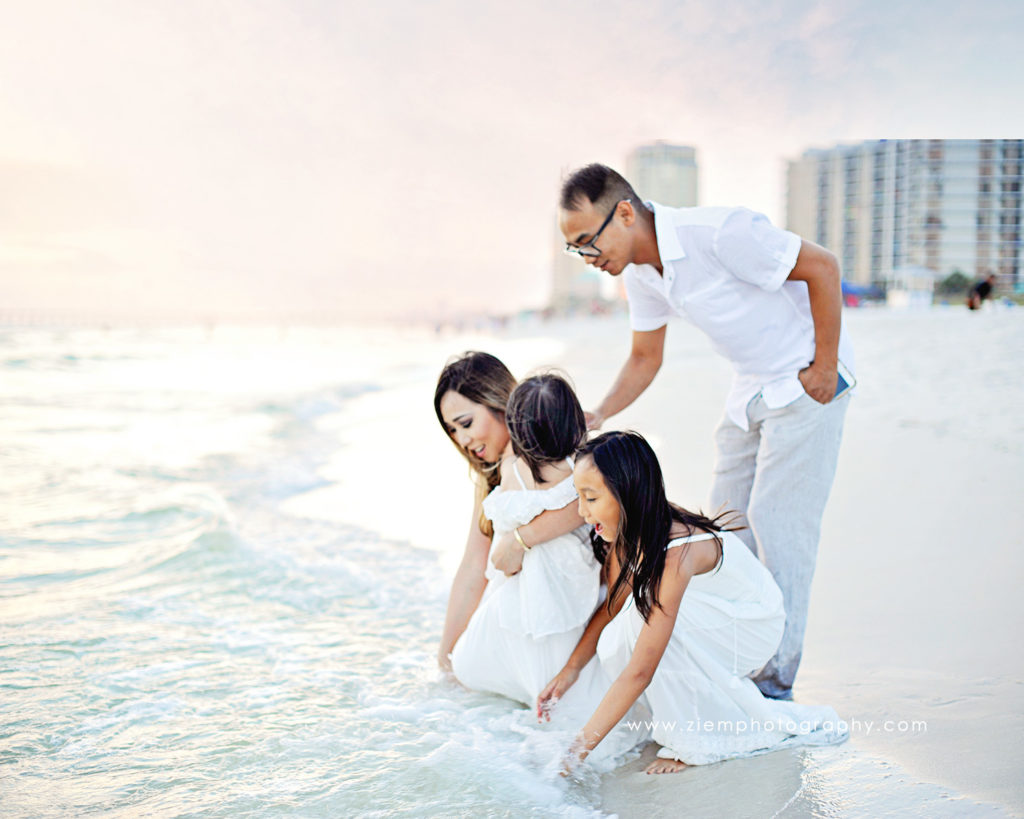 Big Sister Ana was a complete angel and a laid-back, mature joy to work with (read: no longer a toddler :-).
Toddler jokes aside, Ziem adored working with all of the Nguyens and is thrilled they were able to take home these sweet memories of their Florida vacation – sudden toddler allergy to sand & all!
* *  Only two Fall Mini Session spots remaining. Click to reserve yours today! * *
SSun 10/16 6PM and Sat 11/5 5:40PM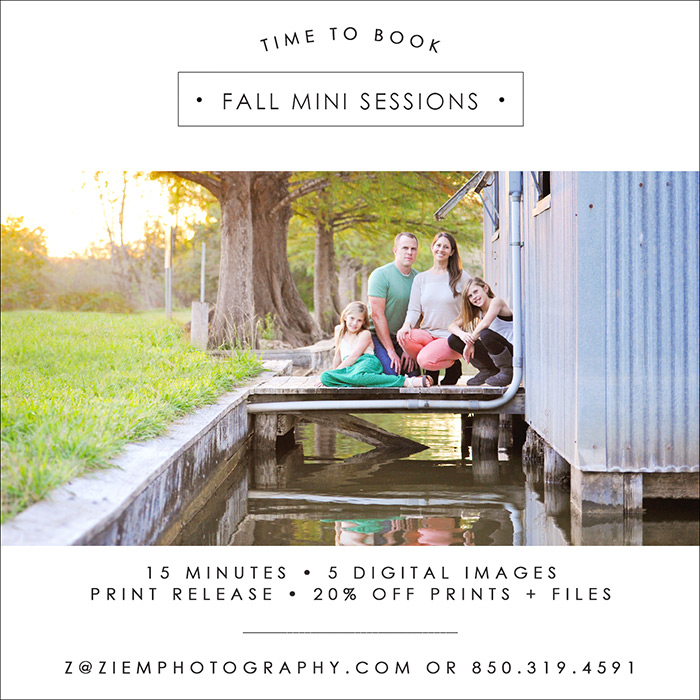 Austin Family Lifestyle Photographer
Austin Family Lifestyle Photographer same, less, rather, while, yet, opposite, much as, either