As the year 2017 came to a close I found myself truly embracing the reality of the irreplaceable privilege I'm afforded in capturing my families' moments.  My recent Austin family photography session with the Powells perfectly reflected the necessity for being present in our lives, both personally and professionally. family photographer in Austin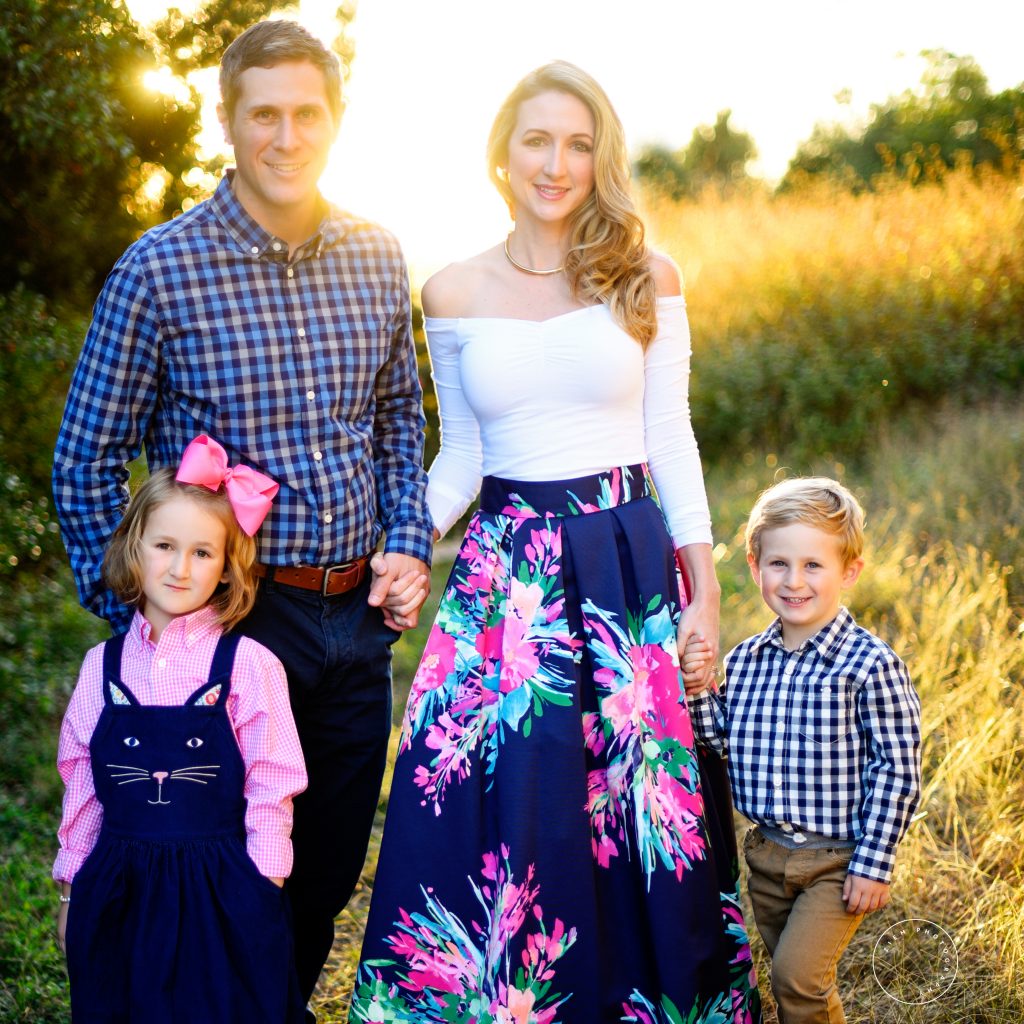 Though I was armed as usual with lollipops, stickers, and prizes as incentive for my youngest clients, these children didn't need a bribe to emanate their zest for life. We shot in Westlake in one of my favorite secret spots, a gem of a location that affords us both privacy from the bustling world around us as well as a special quiet for focus on this amazing family.
Lyra is a stunning, dedicated mom who plans for the family's holiday card shoot with a keen eye for color. Her gorgeous flowing, floral skirt displays the vibrancy of the fading blooms of the season, while her beige off-the-shoulder blouse lends beautifully to the cooler tones of the coming Holiday season. With incredible attention to detail, she pairs this piece seamlessly to document its importance in film for her family.
Lauren informed me she was most definitely a big girl, who is now in her second year of Girl Scout. With the effervescent, calm, and mature demeanor of a sweet big sister whose adorable ensemble is fanciful, yet sophisticated, she is an absolute joy to photograph. Lauren also donned a bracelet which is not only beautiful, but holds special meaning as it was a gift from a loved one no longer with us.  When she's not at school in first grade, Lauren spends her time at home learning to read, relishing in Shopkins, and coloring masterpieces as a budding artist.  There is a special leadership quality exuding from this young lady as she speaks of her accomplishments and lovingly guides her little brother James.
James was a busy boy even as the sun was setting, managing a fleet of cars, trucks, hammers, and shovels. With impressive patience, he let me interrupt to capture some of his beloved truck. James's spunky spirit shone through those charming cheeks and bright smile, with the levity of boyhood all his own.  With James clad in plaid like Dad, the Powell men are a dynamic duo that the camera simply loves.
The Powells are savoring every moment of these days in the sweet spot of their lives, taking their time on long walks, stopping at playgrounds, and enjoying lazy weekends at home.
What a gift to watch them grow. Many, many thanks to the Powells for allowing me in.
Family Photographer in Austin