* * * Austin photography mini session details and availability here. * * *
When shooting new clients, photographer-in-chief Ziem never knows which aspect of a family will reveal itself first. The Revels family quickly showed theirs – joy – via a burping lesson, naturally.
The Revels, who won a photography package generously donated by Ziem to their children's elementary school silent auction, are obviously a fun-loving bunch. Mama Revels asked Ziem to try and capture the kids' true smiles versus the forced ones they tend to give on camera. Ziem met her goal, along with candid shots of the kids interacting and more, master child wrangler that she is.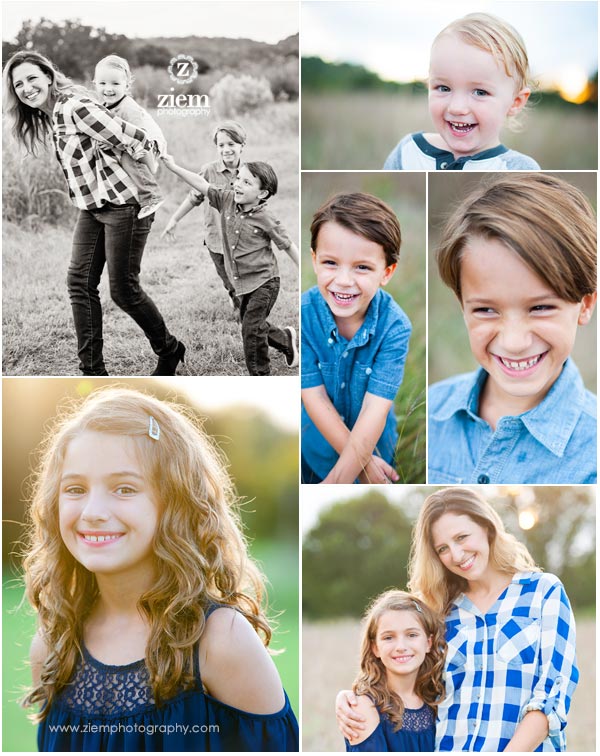 The classically attired Revels kids helped Ziem throughout the shoot. The seven-year-old introduced himself to Ziem immediately, while the four-year-old paused mid-session to thank her for documenting their joy. The other two Revels contributed by generally being adorable. The fading light of the park setting and the airplanes drifting through the skies made for ideal shoot conditions and little boy entertainment. first of all since most of all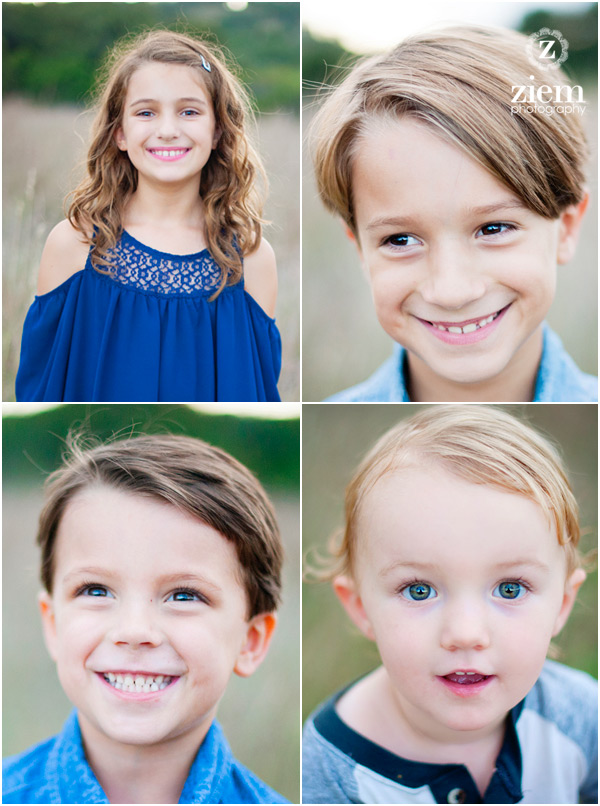 Speaking of entertainment, this crew – photographer included – couldn't stop laughing. From silly face making to the aforementioned big boys teaching little brother how to burp, this family's affection for one another is clear.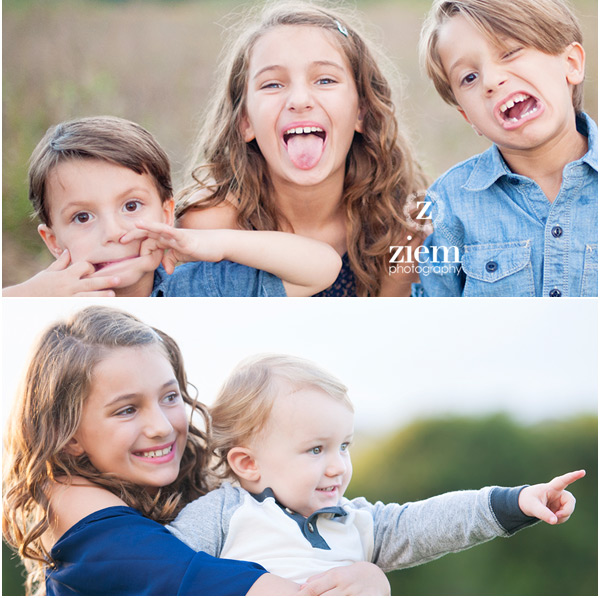 Ziem wrapped up the shoot just before the rain began – an ideal ending to an ideal shoot!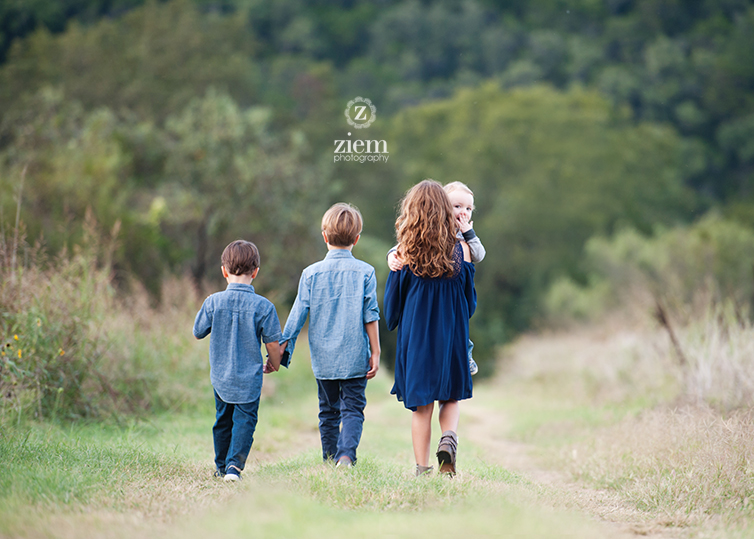 Ziem couldn't be happier that the Revels won her school donation. She can't wait to see them at future shoots and on the t-ball field. Her daughter & one of the Revels play for the same team. Speaking of fun candid moments . . . !
Email z@ziemphotography.com to book your mini session in Austin or click here for holiday photo wardrobe ideas.

Austin family photographers seems like, maybe, probably, almost