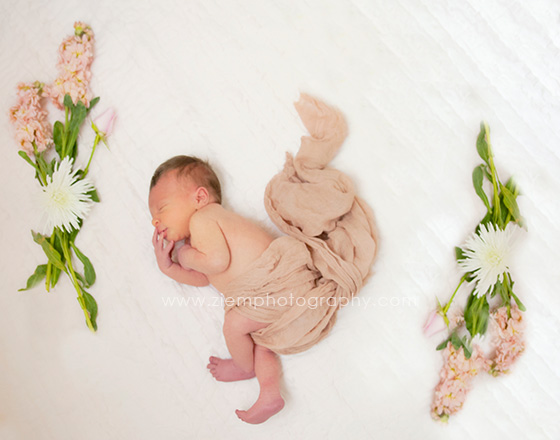 Austin newborn photographer Ziem is lucky enough to have participated recently in not one, not two, but THREE major life events for Natalie & Michael. The early arrival of newborn Arden provided both a pleasant surprise as well as an opportunity for Ziem to do this most recent shoot.
This session was pink perfection thanks in large part to Natalie & Michael, who carefully followed Ziem's newborn shoot preparation tips by ensuring baby was fed & burped before the session. Darling Arden snoozed throughout the shoot, peacefully sleeping through being poked and prodded, including a diaper change!
Ziem was blown away by the gorgeous nursery, not to mention how well Natalie & Michael have taken to parenthood. It's no surprise given their sweet, laid-back personalities.
Baby A is lucky girl who has already filled so many (pink) hearts!