Today's post is the second in our ongoing "Shooting for Success" series, intended to help you get the most fabulous Austin family photos possible. Check out our first installment on holiday card fashion here.
****
Now that we've got your holiday card fashions sorted out, it's time to start thinking about the perfect "frame" for the picture of your unusually good looking & well-dressed family – the holiday card. With SO many options out there, however, how do you narrow it down to one card to show your friends and loved ones just how happy / successful / important / etc. your gifted & talented family is?
Lucky for us, our Photographer-in-Chief Ziem not only identifies this year's holiday card trends here, she's come up with not one, not two, but THREE FREE CARD TEMPLATES CAPS LOCK!!! for you to download. How easy is that?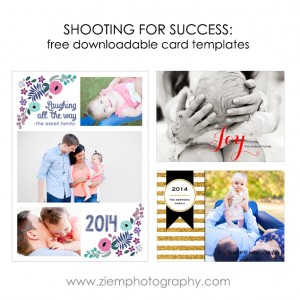 TREND THE FIRST (This being Monday, it's a CAPS LOCK, high caffeine sort of day): Use fashion's trendy black & white or metallics for your card – or better yet, all three! – to punctuate a neutral wardrobe: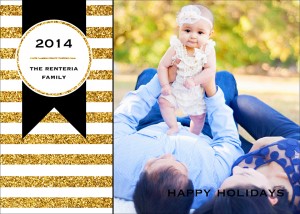 DOWNLOAD your free "nifty neutrals" card here
TREND THE SECOND: Let the photo be the star of your card, with minimal font & no border: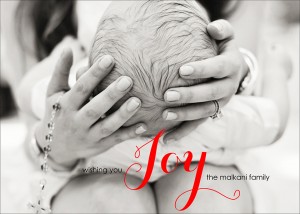 DOWNLOAD your "stunning simplicity" card here.
TREND THE THIRD: Incorporate of-the-moment fashion florals in updated holiday colors – instead of the traditional Christmas-y green & red, think mint & mauve: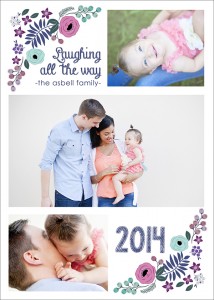 DOWNLOAD your "hint of mint" card here.
Three free cards – it's like Christmas/or-fill-in-the-holiday-of-your-religious-choice in September! Now that you have these perfect "frames" for your holiday card photos, and your wardrobe set for the photos, all that remains is to actually book your photo session, right? *shameless plug alert* Contact Ziem to book one of her TWO last remaining holiday mini-session spots!