How to top the ultimate marriage & "Perfect 10" vow renewal? Produce two adorable children, that's how – at least, that's working here for the Francis-Lo family, wouldn't you agree?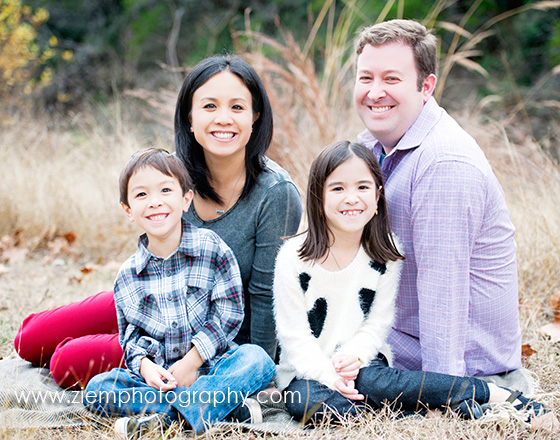 Ziem has worked for both Scott & Cindy shooting corporate events for more than half a decade, so she loved getting to see a different side of them at this winter shoot. In fine family form, their kids proved just as charming & camera-friendly. It comes as no surprise that big sister here is already a small business owner (!) and surely on track to become the President one day:
As always, the family was an absolute delight. They're some of the hardest working, most genuinely sweet clients with which Ziem has had the pleasure of working. If anyone would be able to top perfection, it's Scott & Cindy – and Ziem was just grateful to get it on camera!