I met Andy years ago when our older two started playing soccer together (translate: run amok for 20 minutes before requiring a 30-minute snack break). I'm certain it was Andy's infectious energy which subsequently got me through mommy & me swim lessons for our elder three, my awesome blogger Melissa's son included, while pregnant with my second child. It's crazy to think we will have three- and six-year-olds before long!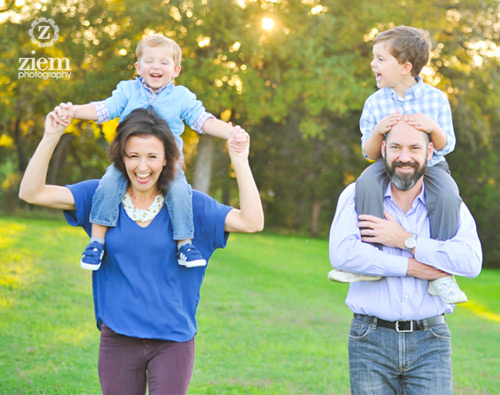 Have you seen a more doting big brother? They are seriously the most charming little fellas with a bond that can't be sweeter.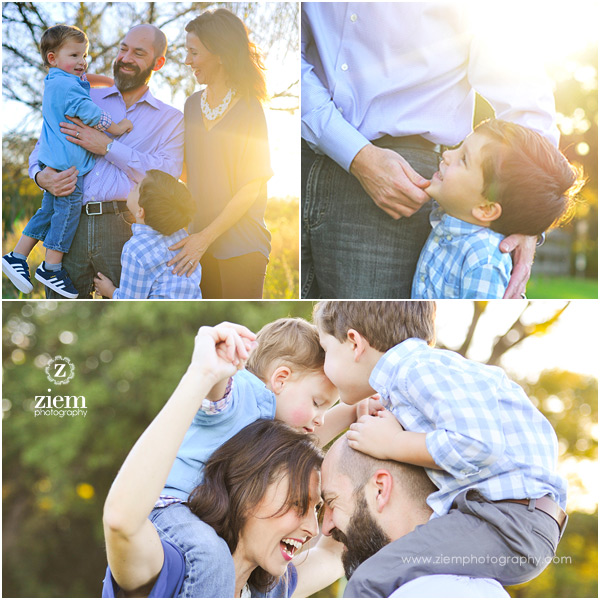 These days, I also get to enjoy Andy's energy in a restorative way, through her Friday Power Vinyasa yoga classes. It has done wonders for my mental and physical strength – which is useful when balancing a business, two busy little ladies, and everything in between. In case you missed it, we did a Fit, Fab & Forty post, showcasing her amazing talent last year. What a blessed lady with many reasons to smile!

I enjoyed getting to run around and capture this family's fun spirit on camera.
Looking to book a bluebonnet or Spring mini session for your family? Email z@ziemphotography.com for dates and availability.