Organizing your typical family shoot comes a whirlwind of planning for most families – getting a time & place where everyone can meet, for starters – and it is especially true for multigenerational shoots, but the resulting family shots are oh-so-worth it: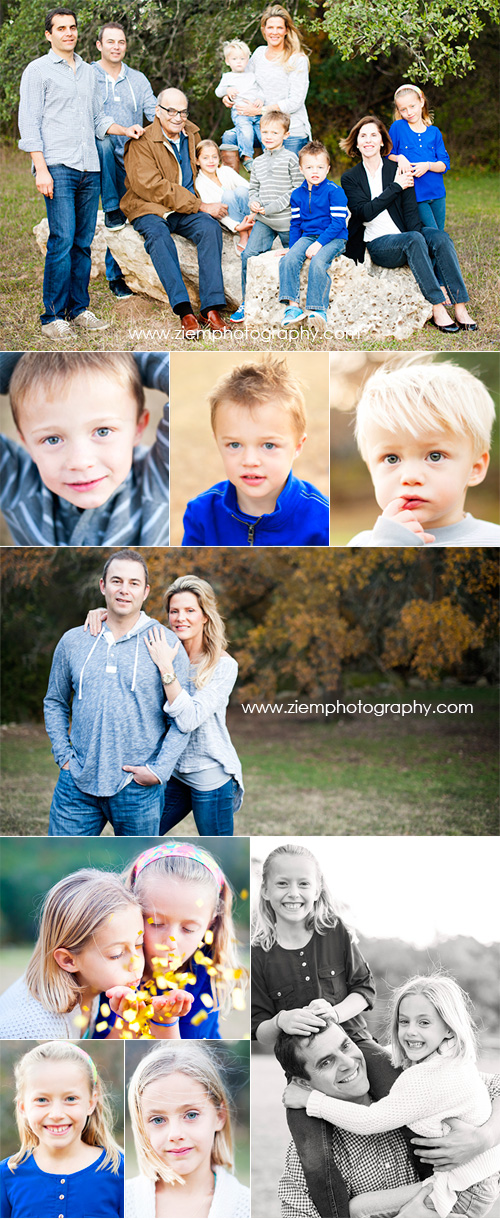 Ziem was thrilled to work with the Goldberg family on another shoot, this time with multiple generations. Despite the challenges of organizing the various family members here – with thanks to the Mullen family for moving their session to accommodate this one – the very sweet Goldbergs assembled on a perfect fall day, with the thrill of football and confetti in the air (literally!), to enjoy this excuse to spend much-needed time together.
The precious boys even remembered Ziem from their last shoot & were just as fun to work with as the last time, with the girls being at that perfect age for a family shoot – still adorable yet able to listen to our photographer-in-chief's directions.
Ziem was honored to be part of such a special occasion. Receiving the family's holiday card & seeing these sweet faces again was the best photographer's reward. This family's love for one another & appreciation of this too precious time together was all too apparent – and it shows in the photos, don't you think?