*** Now booking New Year and Austin child photographers sessions in 2017! Email z@ziemphotography.com for details***
The saying "Don't like the weather? Wait five minutes . . ." was surely penned with Austin in mind. And so when it comes to scheduling Austin child photographers for a photo shoot, you never know what Mother Nature will present. Happily, the ever-changing Texas climate is not a cheerful, loving family and a skilled photographer.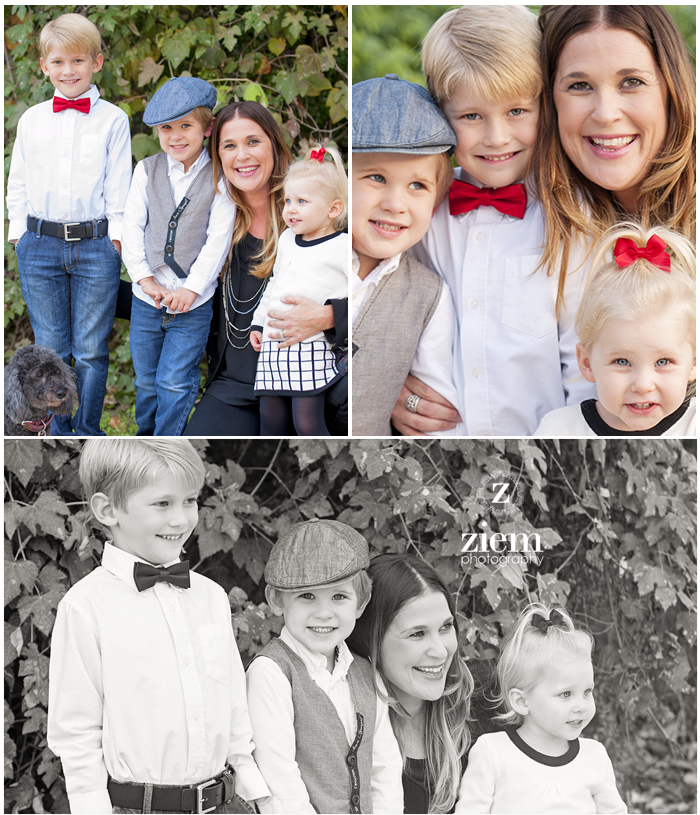 When the weather didn't cooperate with Mama Allison's plans for a rustic shoot, she trusted Ziem to move the session to an urban setting on (what she hoped would be) a prettier day. That trust paid off in a shoot that showed off her joyful bunch – minus Dad, who couldn't make it – in all their glory.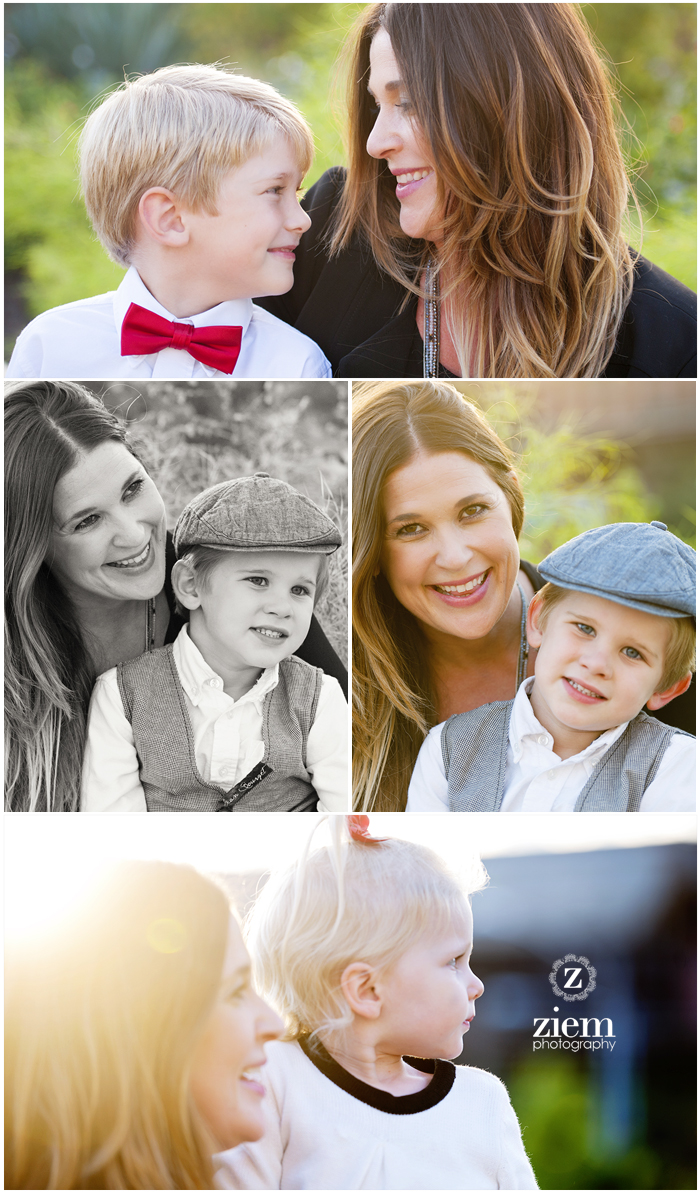 Allison's good instincts applied to her careful wardrobe planning too. Her elegant black ensemble was the perfect, simple complement to her kids' Sunday best. Everyone's comfort came across on camera. Plus, just look at the impact those red bows have mixed with the otherwise neutral outfits. It's another example of dressing for holiday cards in a timeless way that's best for prints year-round. Of course the Angelillos's first "fur child", the family cockapoo, had to get in on the fun as well.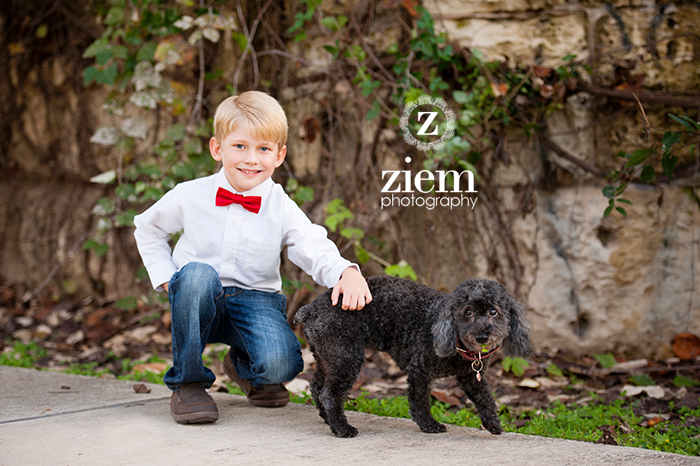 The Angelillos enjoyed this holiday session so much that Allison asked Ziem to do an extended family shoot over Thanksgiving. Unfortunately Ziem was traveling for the holiday, but she was able to arrange a substitute Austin child photographer for them.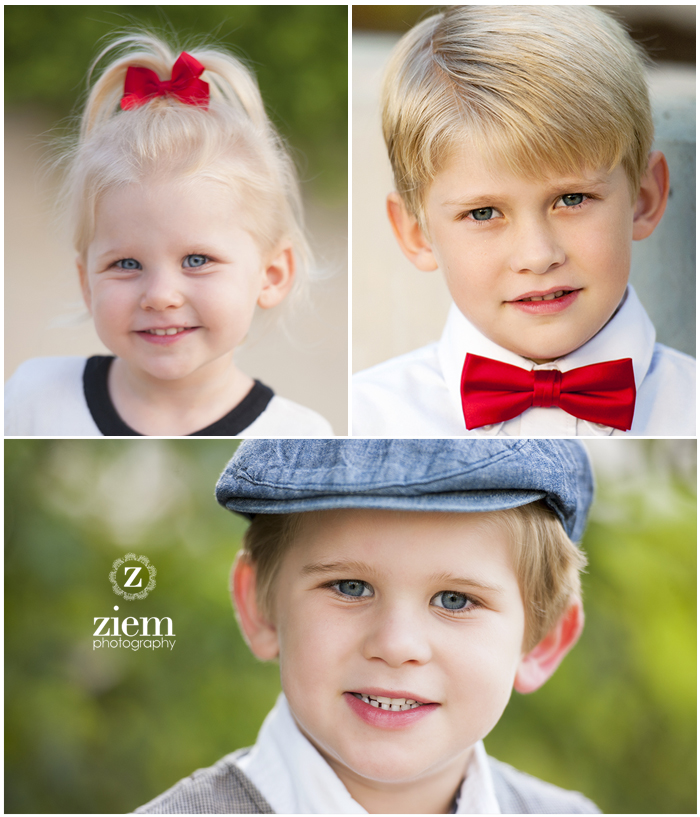 This was the first time Ziem had the pleasure of working with the Angelillos, but she hopes it won't be the last! Hopefully the fickle Texas climate will cooperate next time, though with a family this photogenic and sweet, good photos will prevail whatever the weather.
***
Still looking for an Austin child photographers holiday session? Email z@ziemphotography.com.

Austin family photographers seems like
, maybe, probably, almost, most of all, most noteworthy, especially relevant