** New dates added for mini sessions Austin **
Sat 10/15 6:30PM and Sun 10/16 6:35PM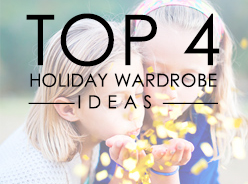 Holiday photo wardrobe ideas can be a chore. You've finally booked yourself an Austin photographer, and you're still working on convincing your son (ok, *my* son) that neon Under Armour is not holiday photo appropriate. To help ease your holiday burden, today we're sharing some holiday photo wardrobe ideas and tips for dressing for Faux Fall, part 2.
Tip 1: Dress for a Timeless Look, Not the Holidays
First, remember that these photos will hang in your and your children's grandparents' houses all year. As much as we love those holiday signs of cheer like reindeer and candy canes, better to save those for class parties. That is, unless you're on board with Christmas in July (or all sports apparel all the time, in the case of my beloved son).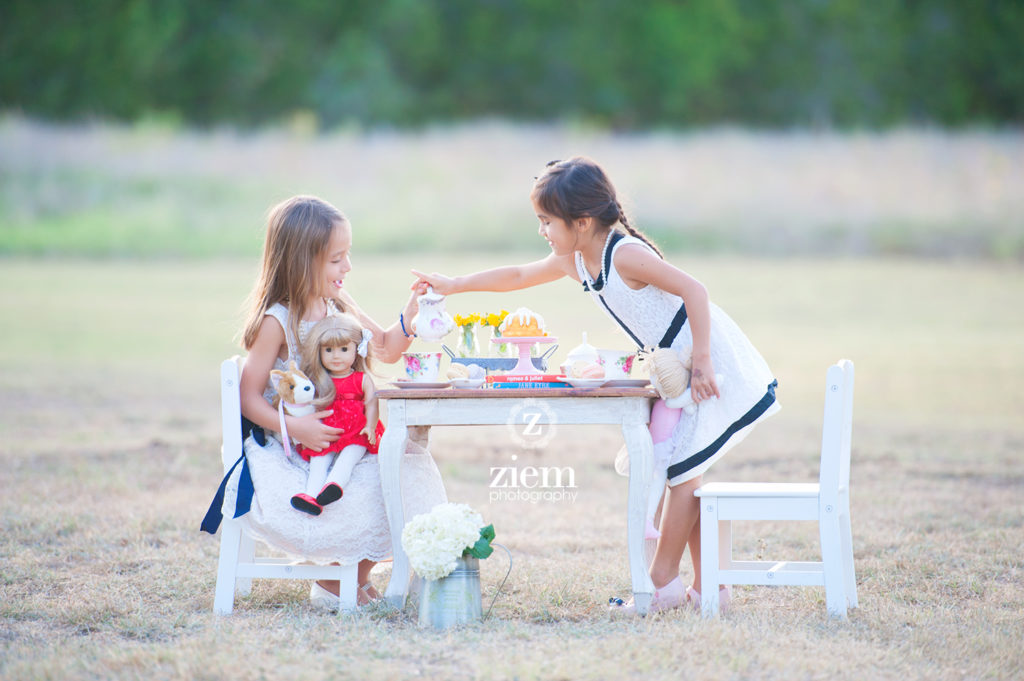 Tip 2: Add Neutrals to Traditional Holiday Colors to Keep Things Timeless
Second, to pull off the holiday look while maintaining a classic feel, add neutral colors to offset those red, green, or gold tones which yell "falalalala." Shades of navy, black, gray, or tan all add a contemporary twist to the holiday usual. Consider adding a trendy metallic to the mix, the glitter of which subtly brings to mind that holiday sparkle.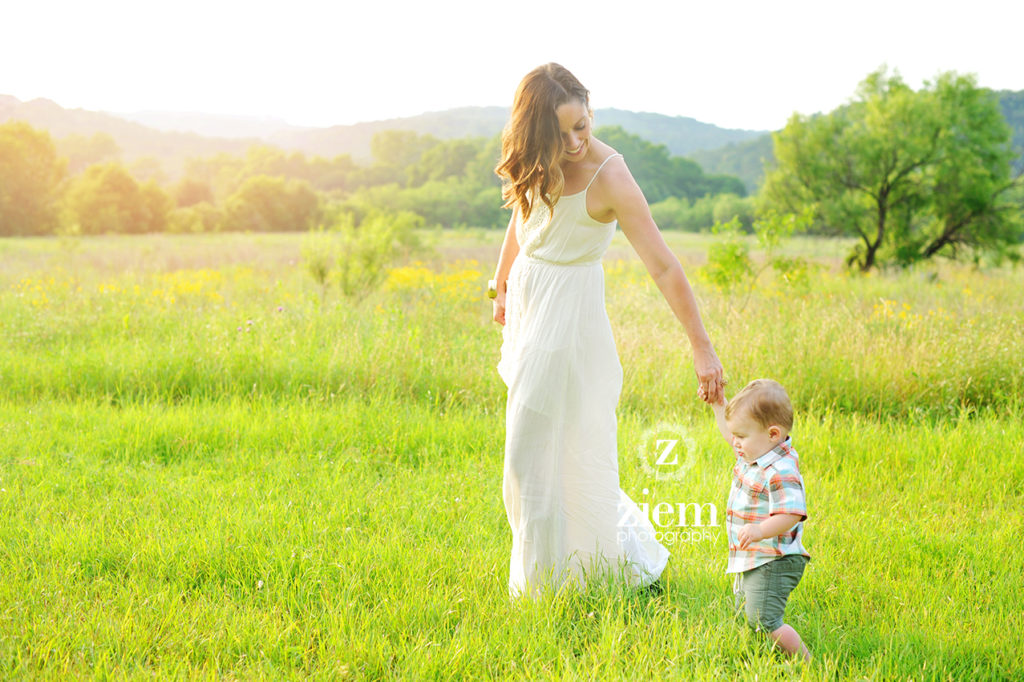 Tip 3: Layer on Accessories to Add Texture and Holiday Feel
Third, consider adding "fall" accessories like scarves or tights to add texture, pattern, and holiday feel. Tights serve both functional and flattering purposes – they both ward off any chill and make legs appear longer. Trendy faux fur can also add an insta-holiday pop when the weather isn't quite there yet – yes, I'm looking at you, Faux Fall in Texas!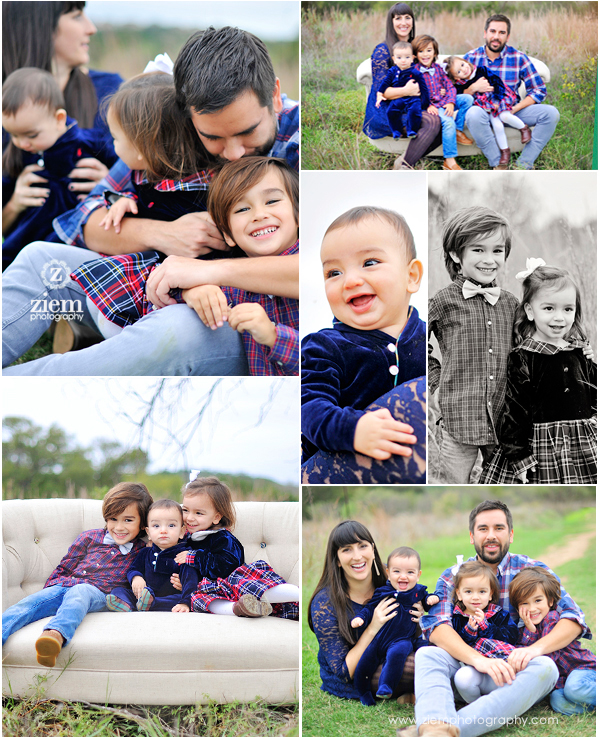 Tip 4: Always Try on Clothes Before Your Shoot
We repeat Ziem's top tip here because it's just that important. If you and your kids – ok, especially the kids – aren't happy in your clothes, that will come across on camera. Austin family photographer Ziem loves working with clients on picking just the right outfits; please feel free to send her any questions as you plan your shoot's look.
holiday wardrobe ideas
With these tips in mind, your holiday card will not only impress friends and family – the entire point, right? – but will also become treasured keepsakes in your home.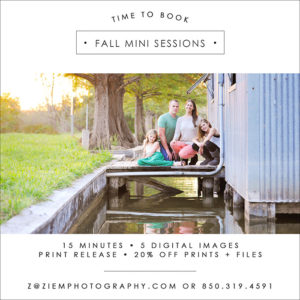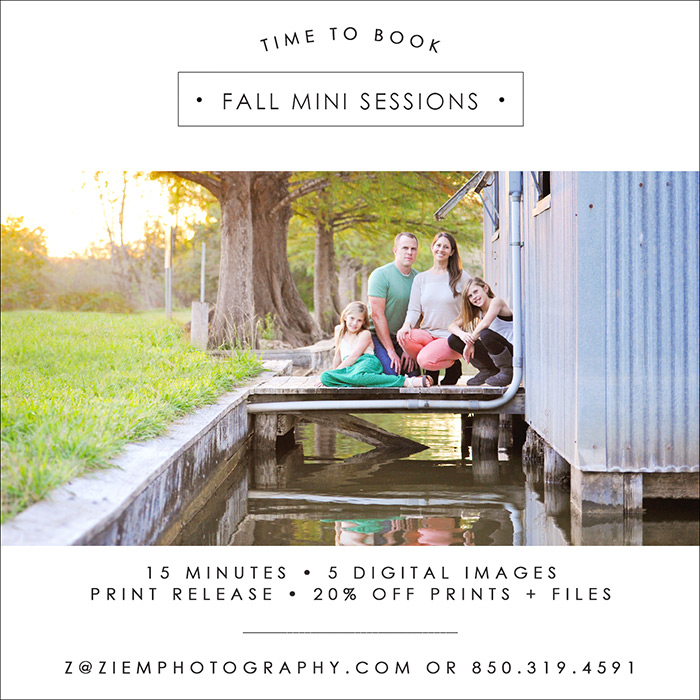 Email z@ziemphotography.com to book your mini session in Austin or click here for holiday photo wardrobe ideas and more "Shooting for Success" tips.