"The details are not the details. They make the design." – Charles Eames. True words when it comes to many things, perhaps especially when it comes to photo shoot design. Yes, even wonderfully wild cake smash ones involving (messy) toddlers and (even messier) cakes.Austin Cake Smash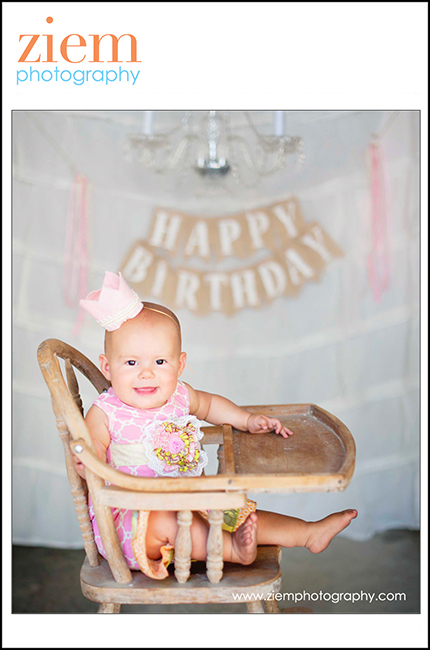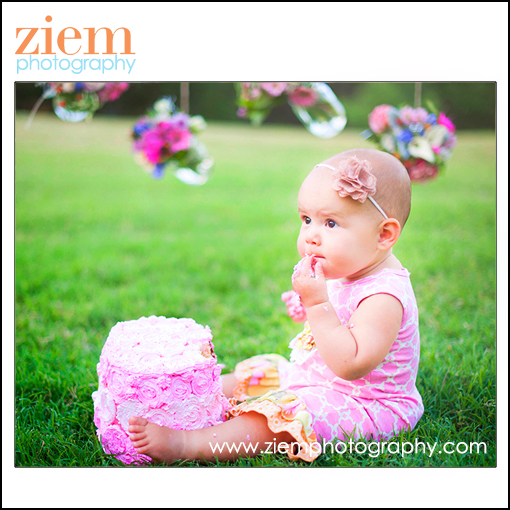 Darling Nora, this freshly minted one-year-old and big sister, is of course the best detail of all. But notice those perfect background bits too. From the Marvelous Tea Parties chandelier to the vintage high chair to the bunting custom made by mom Christina to the bubbles that delighted the baby & camera alike, the  details of this shoot are the frosting on the adorable cake.
I know, I know – that joke was terrible. Here, let me quickly distract you with some more cake smash goodness.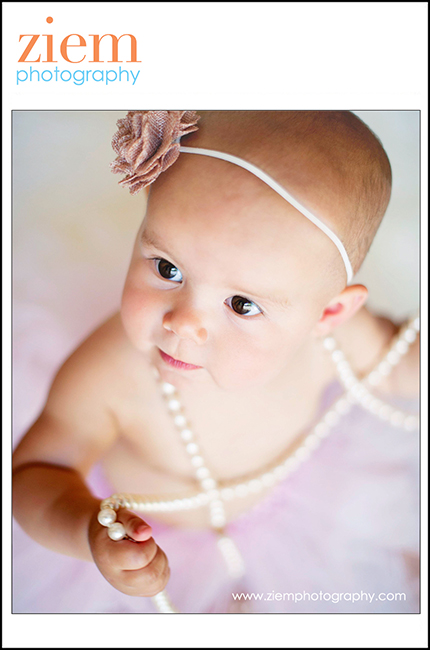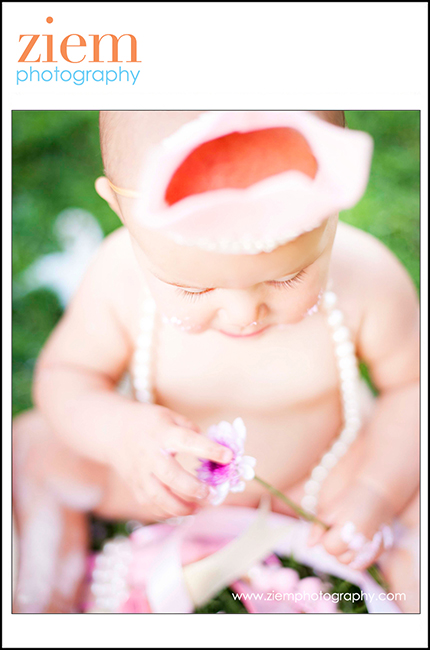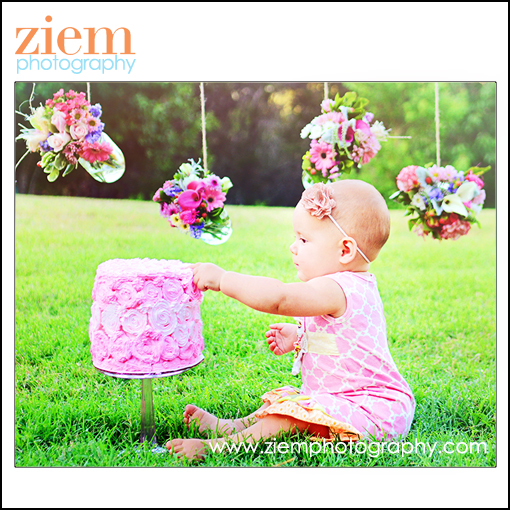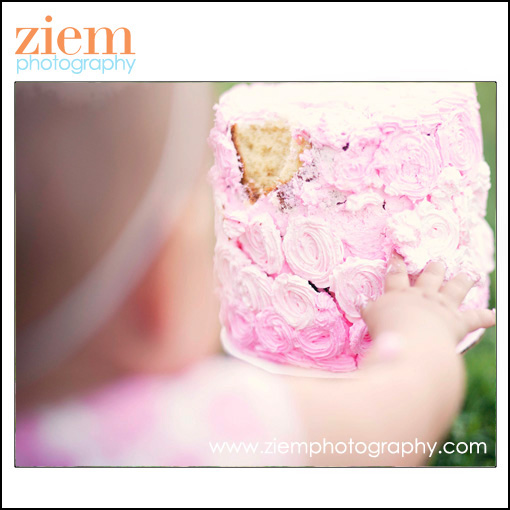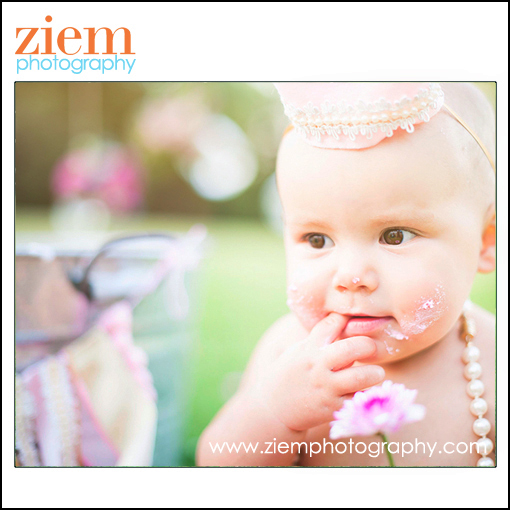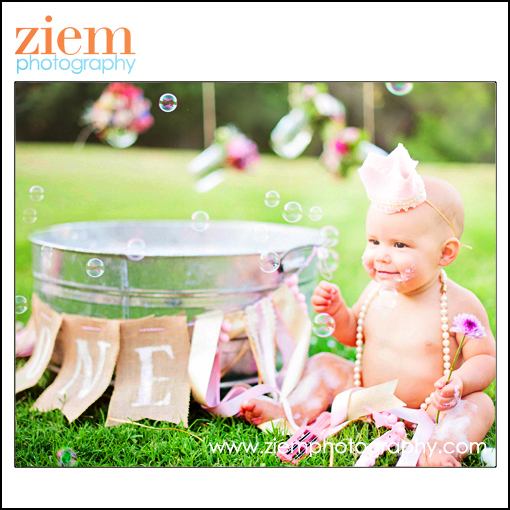 Ziem had a blast planning this shoot with Christina, a former event planner who knows how those little details can make a party or a photo shoot sing. Speaking of parties, Christina was able to use photos from this shoot at Nora's birthday party, which thankfully happened just before Baby #2 arrived. Do we think baby Nora may have had an inkling of what was to come?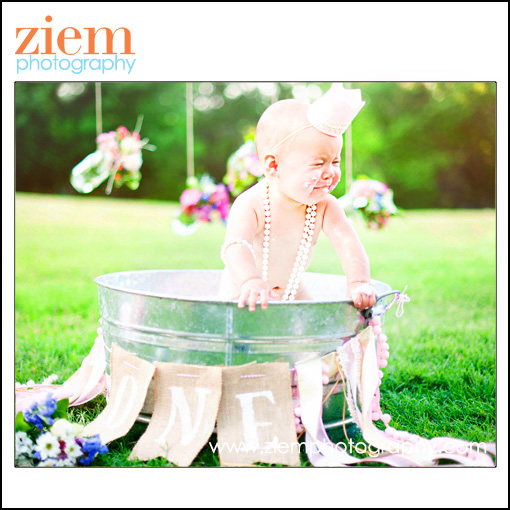 See how those little details just take the cake? (Sorry.)
Austin Cake Smash