One of the perks of working with an Austin baby photographer over the years is the relationship that develops. Starting with a engagement session to a wedding to baby Chandler's newborn photos, Ziem has worked with the Beahm family from the get-go and really gets their fun-loving and stylish flair for life. When it came time for the Beahms' most recent milestone – Chandler's first birthday party – Ziem knew just how to capture the smashing festivities. (Apologies for the bad joke, the first of many to come.)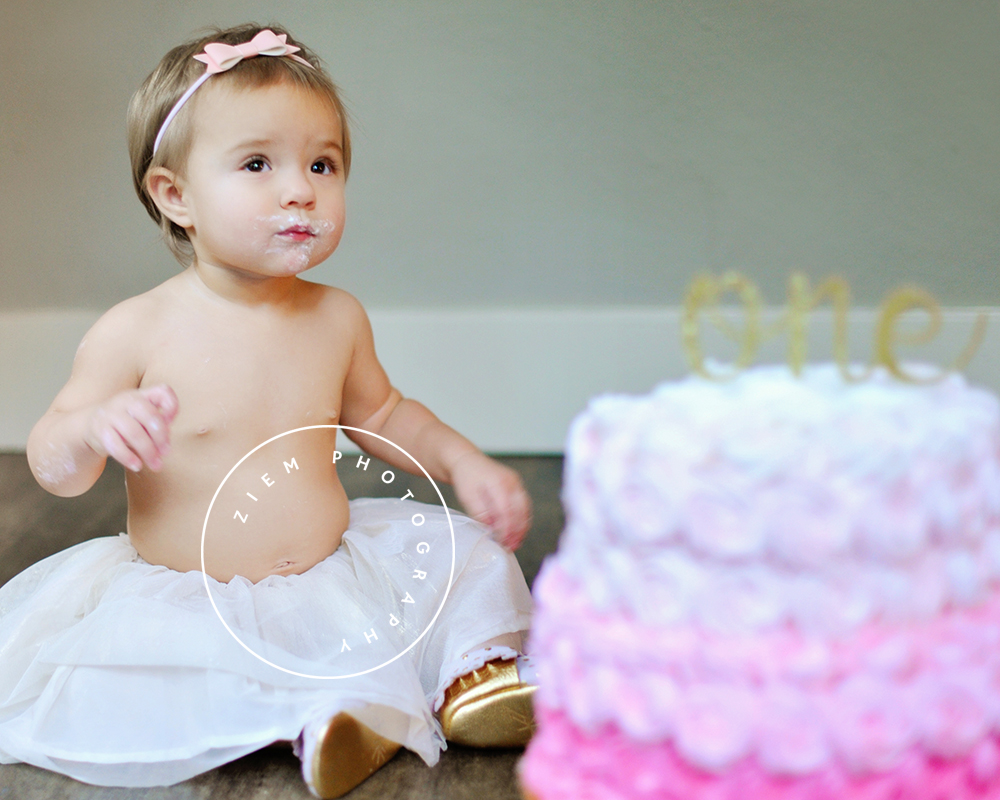 The party was full of mama Kifany's signature style, including Chandler's "One" onesie, fur vest, and moccasins. The coordinating banner and cake topper were the icing on the proverbial cake ("cake", get it? Told you there were more awful bits to come.)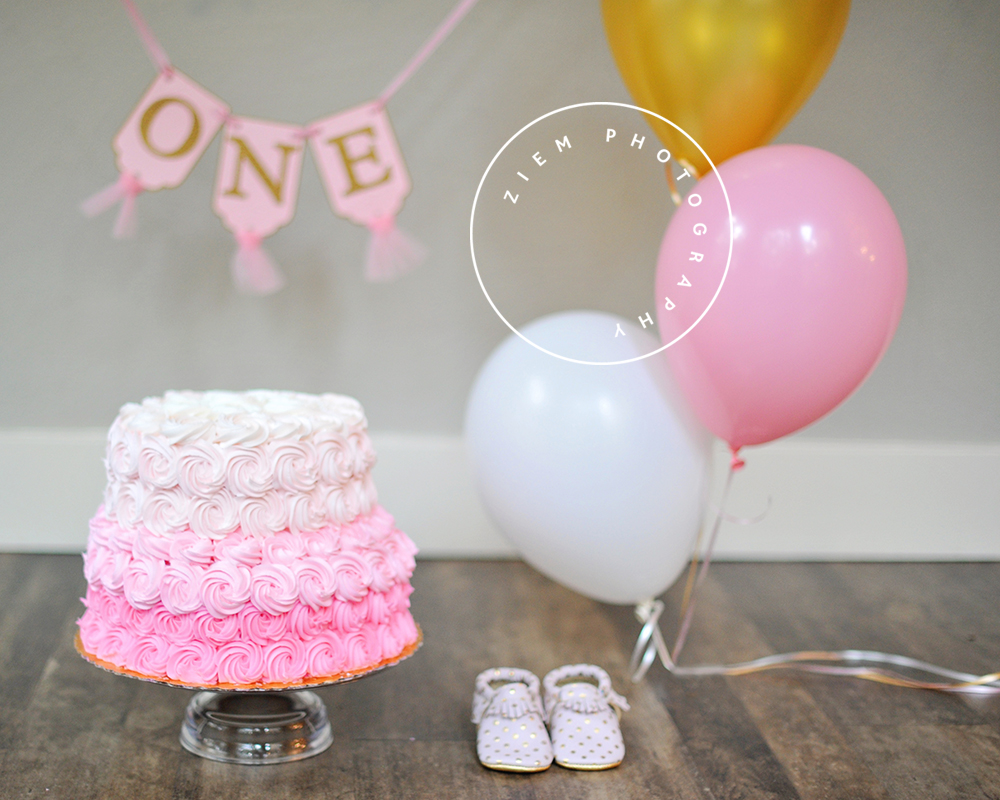 Dainty Chandler didn't take to the cake smashing at first, but after an icing assist she quickly caught on. Kifany removed the decor details and Chandler's onesie to allow for more messy fun. Ziem made sure to snap photos of both the picture perfect "before" and "after", sensing the latter would be a family favorite snap for years to come.

The party setting provided that ample natural light Ziem loves to chase. Between the light and the genuine looks of surprise by the family, who had no idea the cake smash photo debut was on the agenda, it made for a sweet ("sweet", haha! Last one, I promise) setting.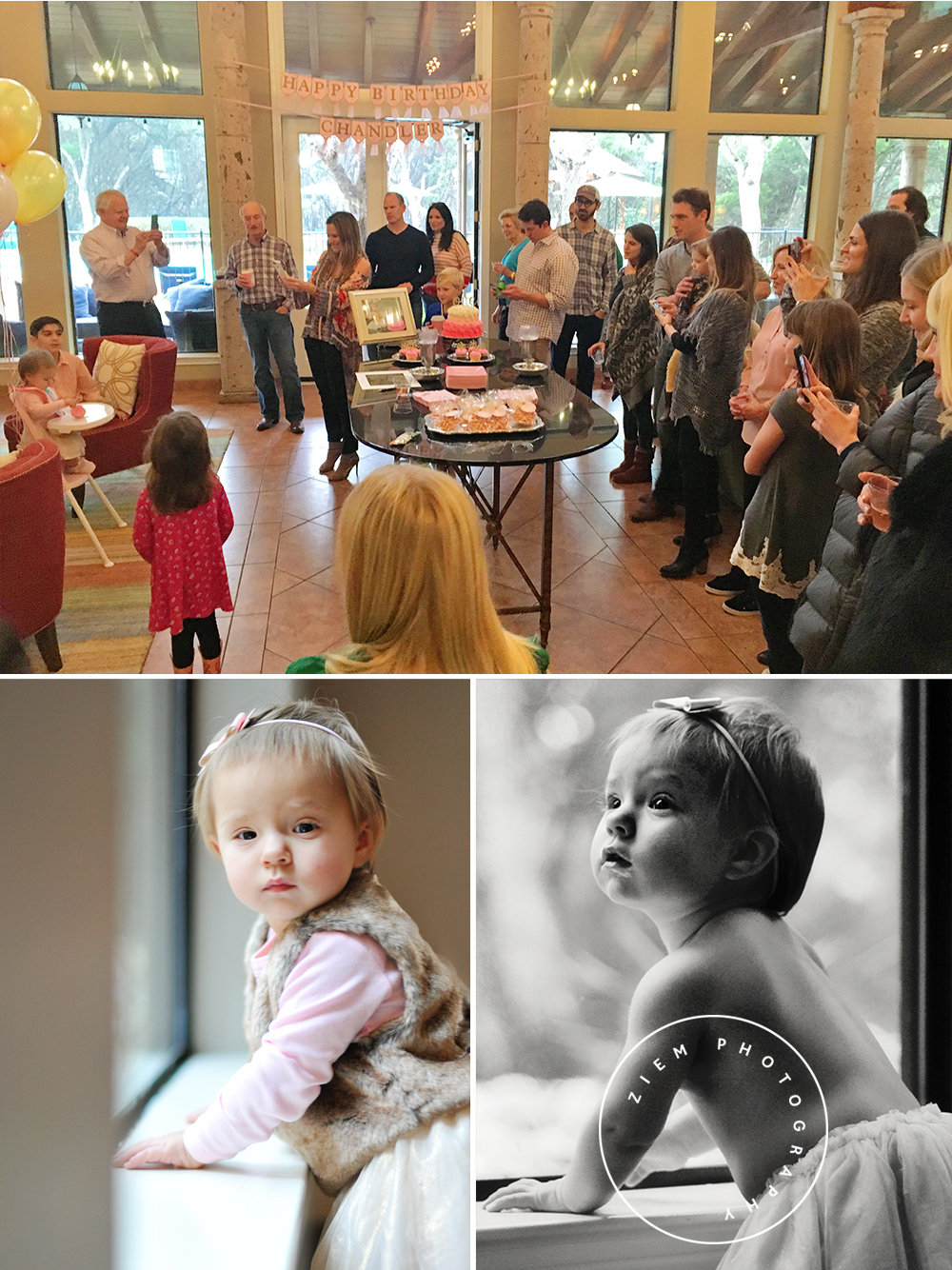 What a joy it was for Ziem to see the hearts Chandler melted with her cake smash cuteness. Thanks to the Beahms for years of support – here's to the next big milestone!
***
Check out more Austin baby photography here: Austin Newborn Photographer : The Beahm Family || Best Photographers in Austin : Beahm

Austin family photographers seems like 
maybe, probably, almost, most of all, most noteworthy, especially relevant
austin child photographer