Sometimes you have to step away from what you love and know so well to revolve in your art. To help me achieve just that, I created a body of work recently which bridged my love for yoga and photography. Much love to Andy who is always willing when I have crazy, wild yoga photoshoot ideas.

I had a vision and the perfect space in which to bring it about. The idea was to allow a subject to express herself freely and illustrate the movement on paper. Andy has such extraordinary strength and saintly patience – I do feel like we created something marvelous in the process.


My mind was going 100 miles a second as I assessed her hair with every capture. "Does it slightly resemble Beyonce's?" "Her body looks great for after forty, but is this angle flattering?" "Are her legs and hips perfectly aligned with the vertical lines in the windows?" What great exercise *pun intended* for creative thinking! I love the results of her yoga poses transferring onto paper and can't wait to frame the resulting masterpiece.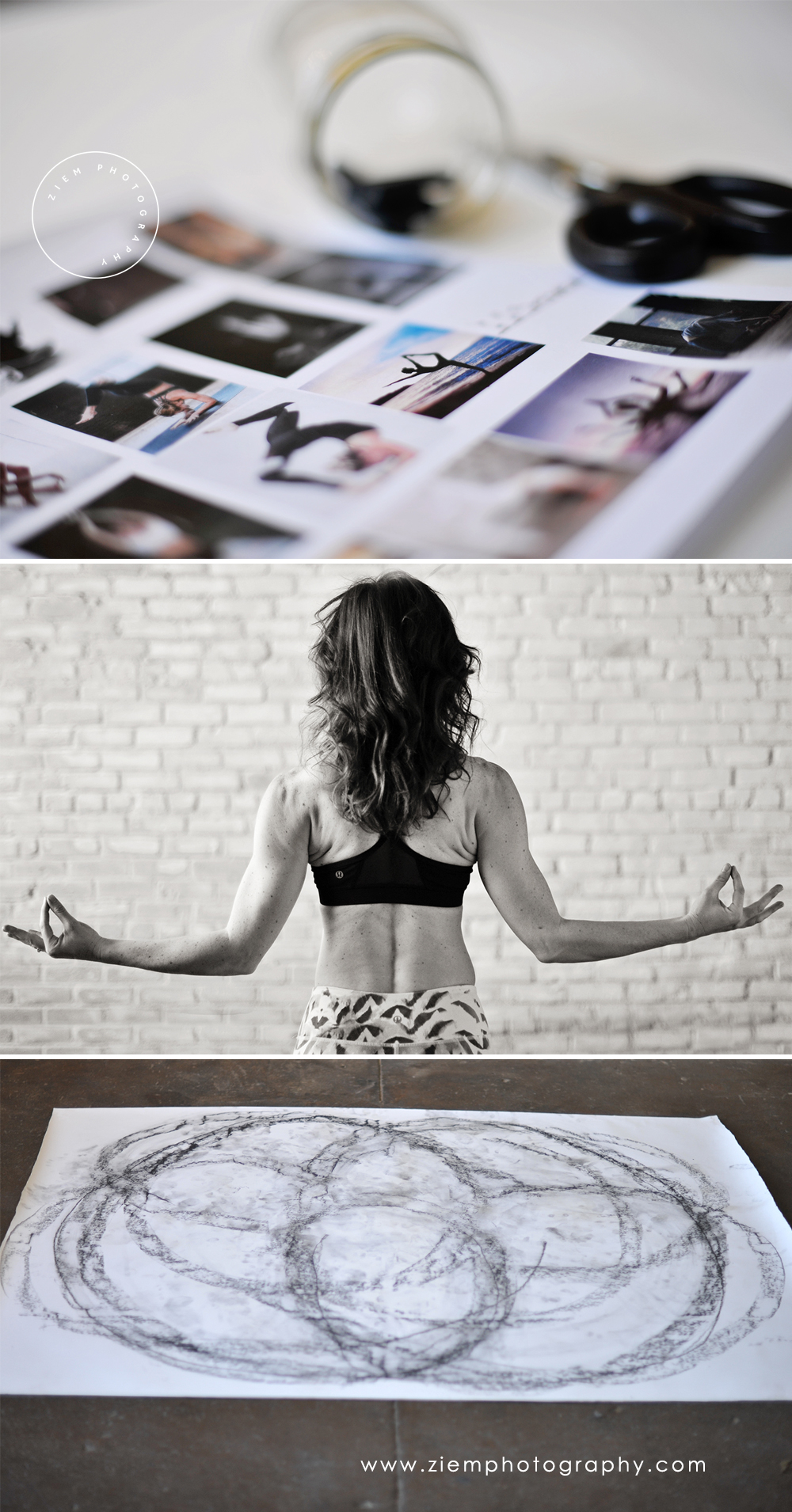 I highly recommend Andy's Power Vinyasa class at Breath and Body Yoga on Fridays at 10AM if you need a great start to your weekend! If you missed the last, check out her last Fit, Fabulous, and Forty yoga shoot.