The question most frequently asked by clients – What to Wear in Family Photos? Fashion blogger Nasreen is here to the rescue and she's sharing her top three tips for assembling outfits, starting with Mom.
Know of a mom who can't help but make sure her children are fed before sitting down to eat a cold meal? I would wager she plans her outfits for family portraits last, grabbing something "OK" from her closet last-minute because it coordinates well with the rest of the family. That is every mom but that doesn't have to be you when planning what to wear in family photos this Fall. The options for dressing children are endless and dads typically keep it basic, so give this new order of business a shot and I'm sure you'll be pleased with the results! After you take a few notes, be sure to check out @heynasreen on Instagram.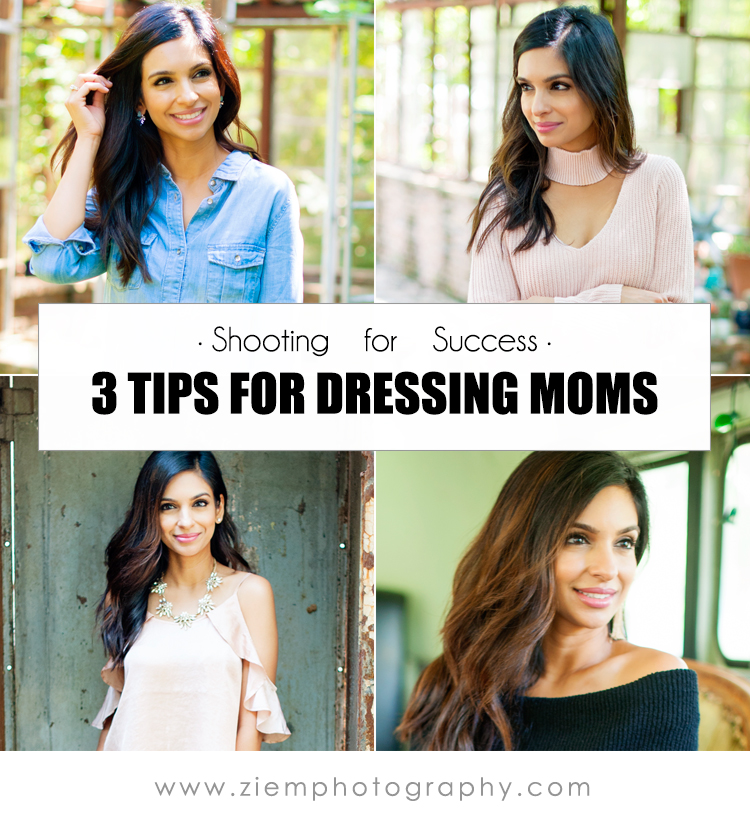 What to Wear in Family Photos Tip #1 : Go classic
A classic look will never fail and, if done right, should be OK to hang on the wall year-round. If the rest of the family is wearing denim, a chambray dress is a great alternative for mom. Layer on a faux fur vest or quickly remove it to diversify the look without a wardrobe change. This simple, off the shoulder sweater in black is so chic and timeless. I love how Nasreen added animal print flats as a statement piece.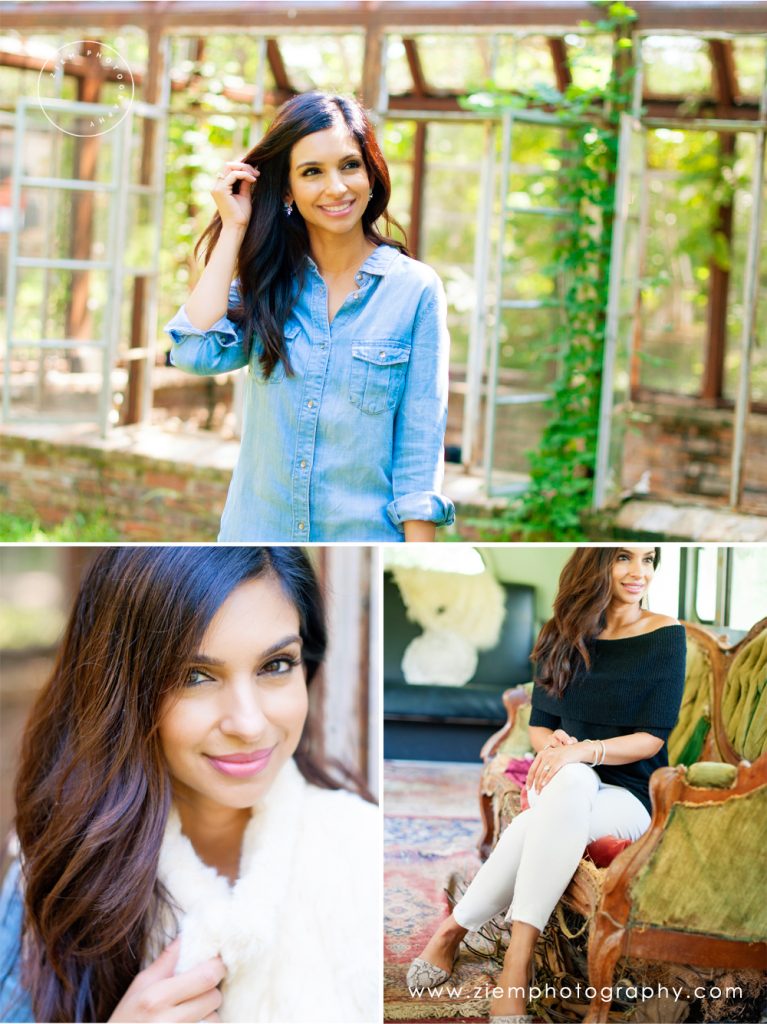 What to Wear in Family Photos Tip #2 : Dress Comfortably
When you look and feel comfortable, it will come across in the photos! This feminine blazer conceals the upper-arm and it also features a fun bell sleeve detail – a great way to achieve that conservative look while maintaining comfort and ease. Complete the look with a pair of dark denim jeans. If you don't mind revealing your arms and shoulders, removing the jacket is another way to pull off a second look.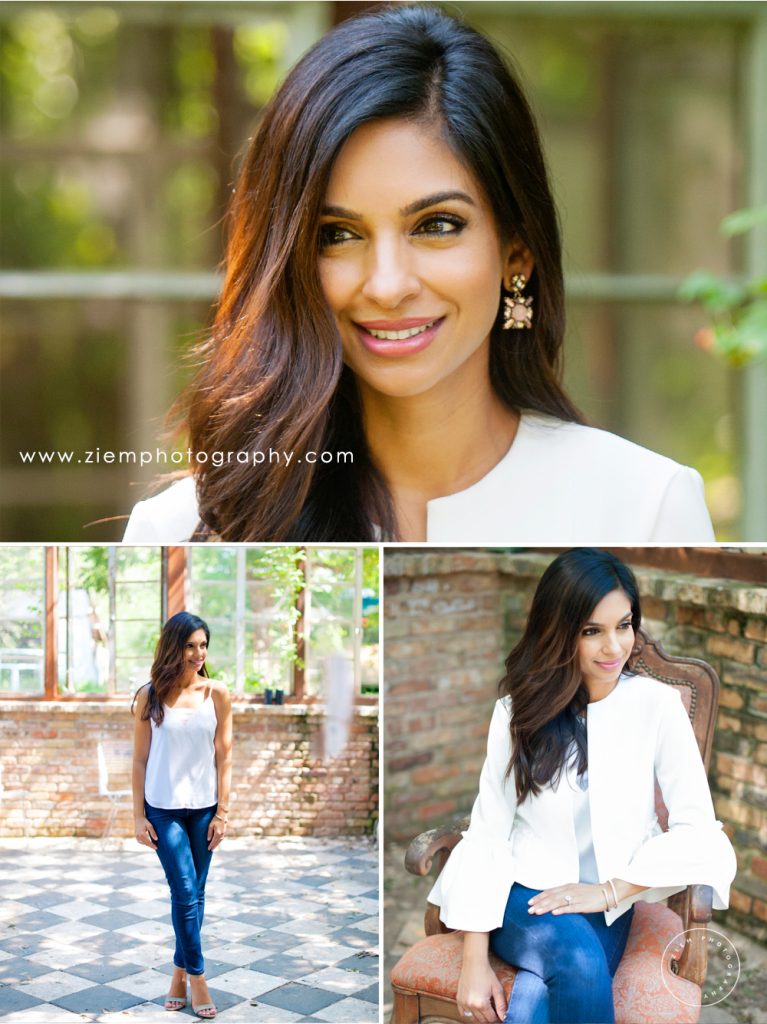 What to Wear in Family Photos Tip #3 : Balance Accessories
Accessories are a great way to pull together any look and should add fuss. Balance an eye-catching top with tassel earrings or add a crystal bib necklace and simple studs to a less-decorated neck line. Be aware of pieces that will twist and turn and try to avoid them altogether. See what Nasreen did here with the sweater dress and dainty top?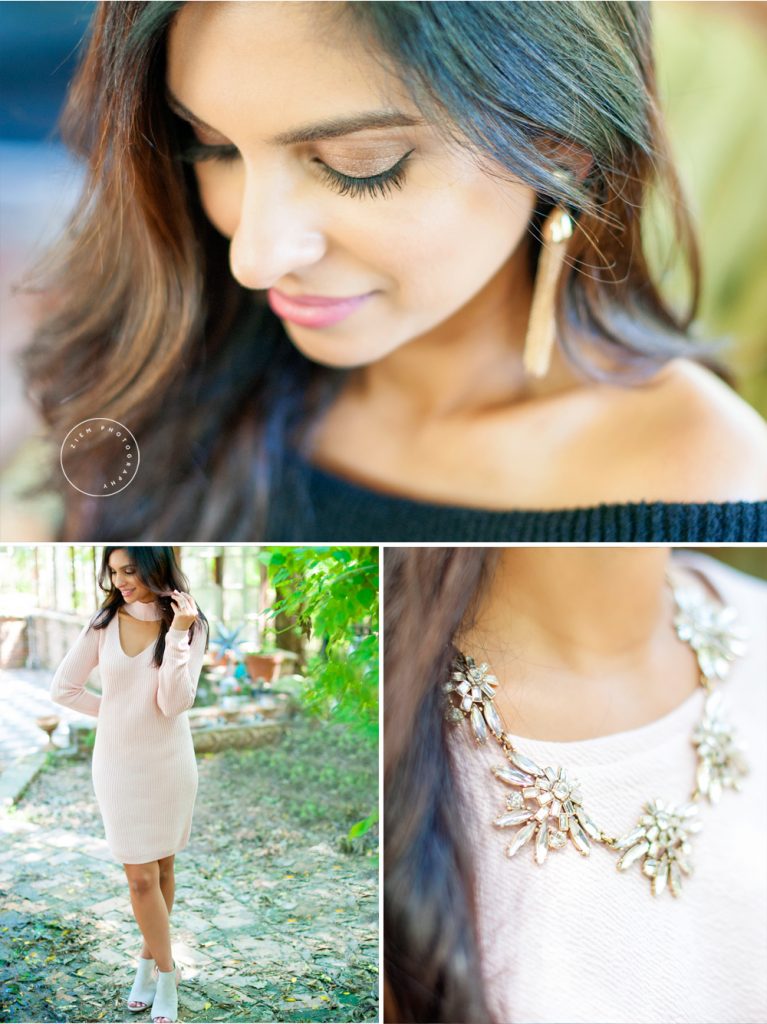 Getting mom behind the camera is hard enough – it is important she looks and feels great. There are no rules for what to wear in family photos; each family's style is unique. The most important thing is to make sure everyone feels good, starting with mom. When a family is comfortable and the parents and children are happy, the focal point becomes true, genuine smiles.
Austin Photography Mini Sessions – ** New dates added **