The role of a photographer is a unique one. We are creating a record of life itself – the closest we have to a pause button for the ever-rolling movie of which we, and those we love, are the starring cast.  If we are scientific about the process, we trigger our photographic device to create an arrangement of bits and bytes that are stored onto a memory stick. These tiny electronic connections make an image. With one click of a delete button, these connections can be undone. But we photographers know that bits and bytes don't make an image meaningful. The beautiful souls we are recording as they live their lives on purpose, is what makes an image – and my job – so meaningful.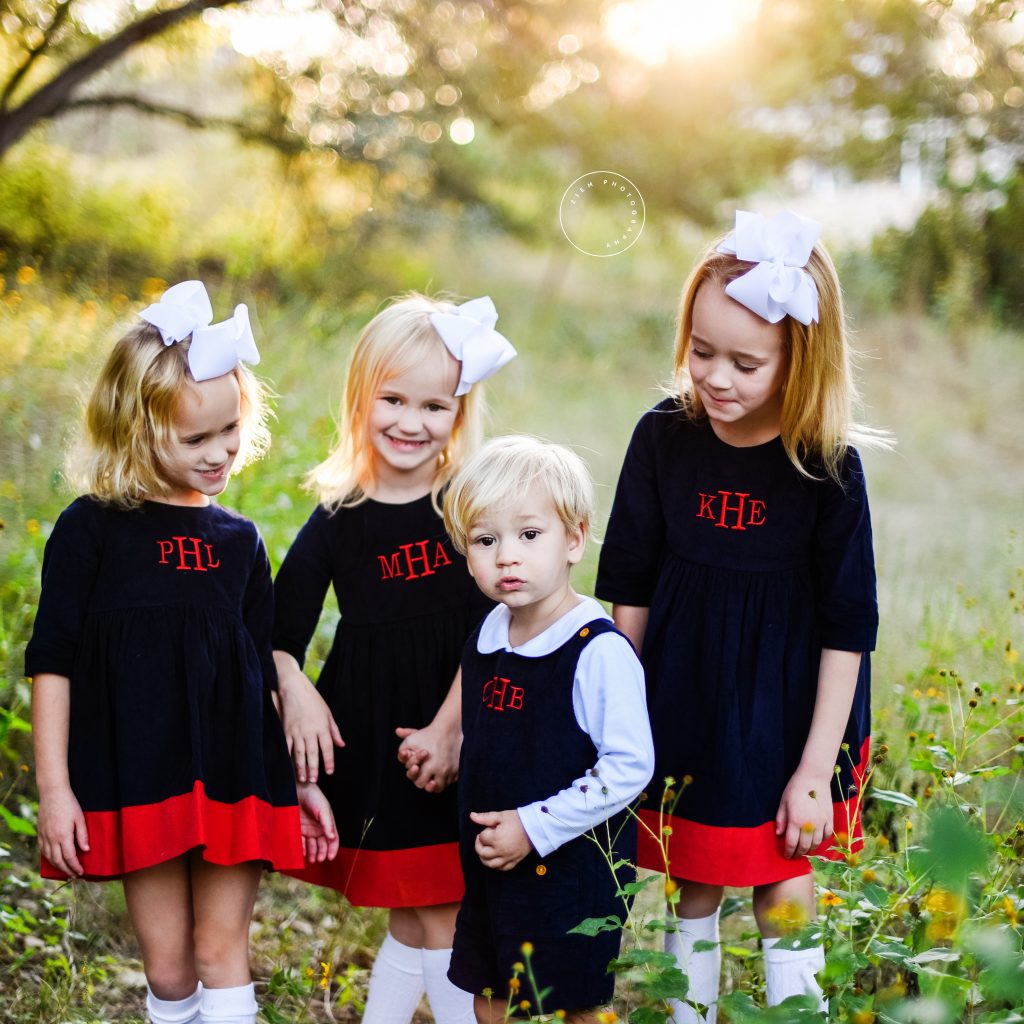 This is never more apparent to me than when I am fortunate enough to record families who share my passions, especially my passion for supporting children's charities. Over the past three years, I have found immense joy in photographing families who support the Dell Children's Hospital here in Austin. These special families have purchased a page for a patient, donate, or otherwise made the Dell Children's Miracle Book possible. I am honored to contribute again to this incredible cause, and to see these amazing families published in the Spring of 2018.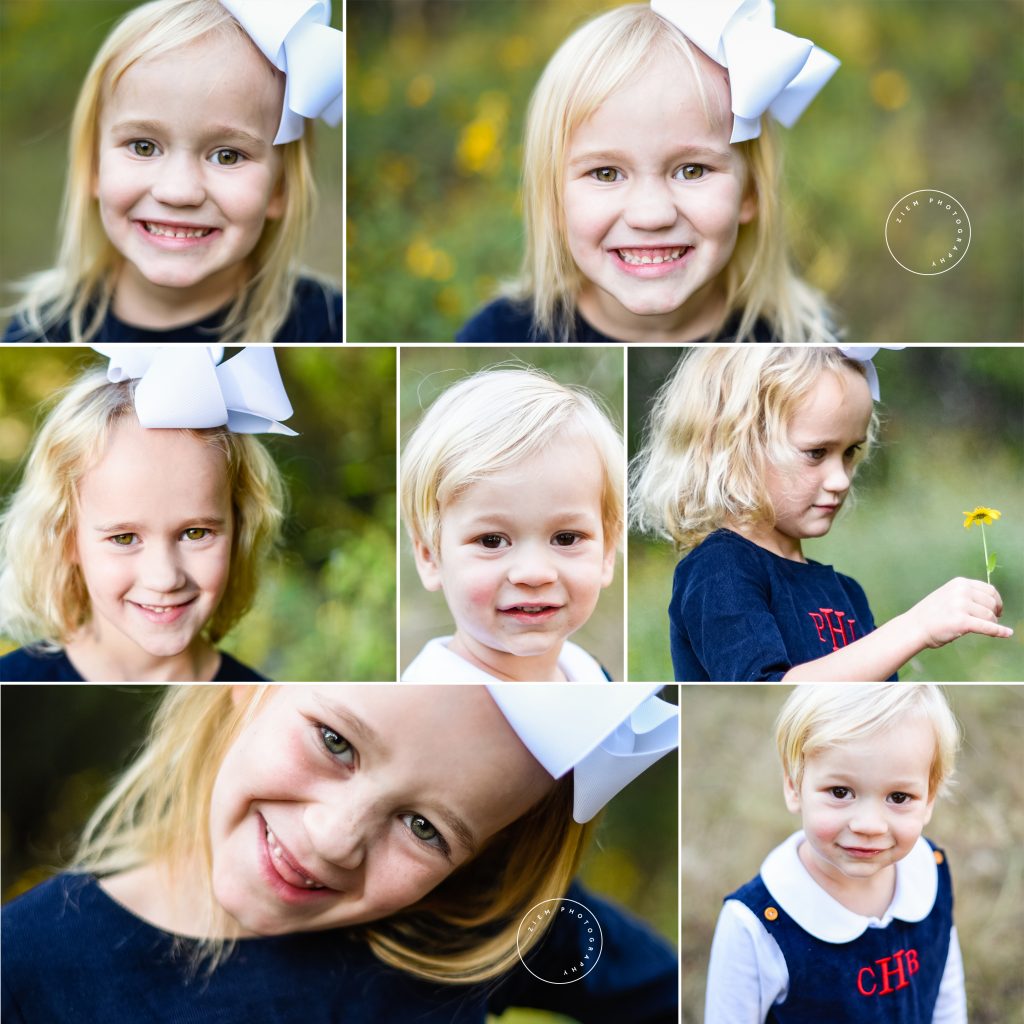 The Hicks family is one of my special "Dell families", and their huge heart shines through their own four children. We have enjoyed whimsical fun with this gorgeous group, even shooting them in their element on the trampoline, springing about in florals that were nearly fragrant on that hot fall day
last year in the family's backyard
. Carter was just an wee one then, his eyes filled with wonder as he gazed at his watchful big sisters.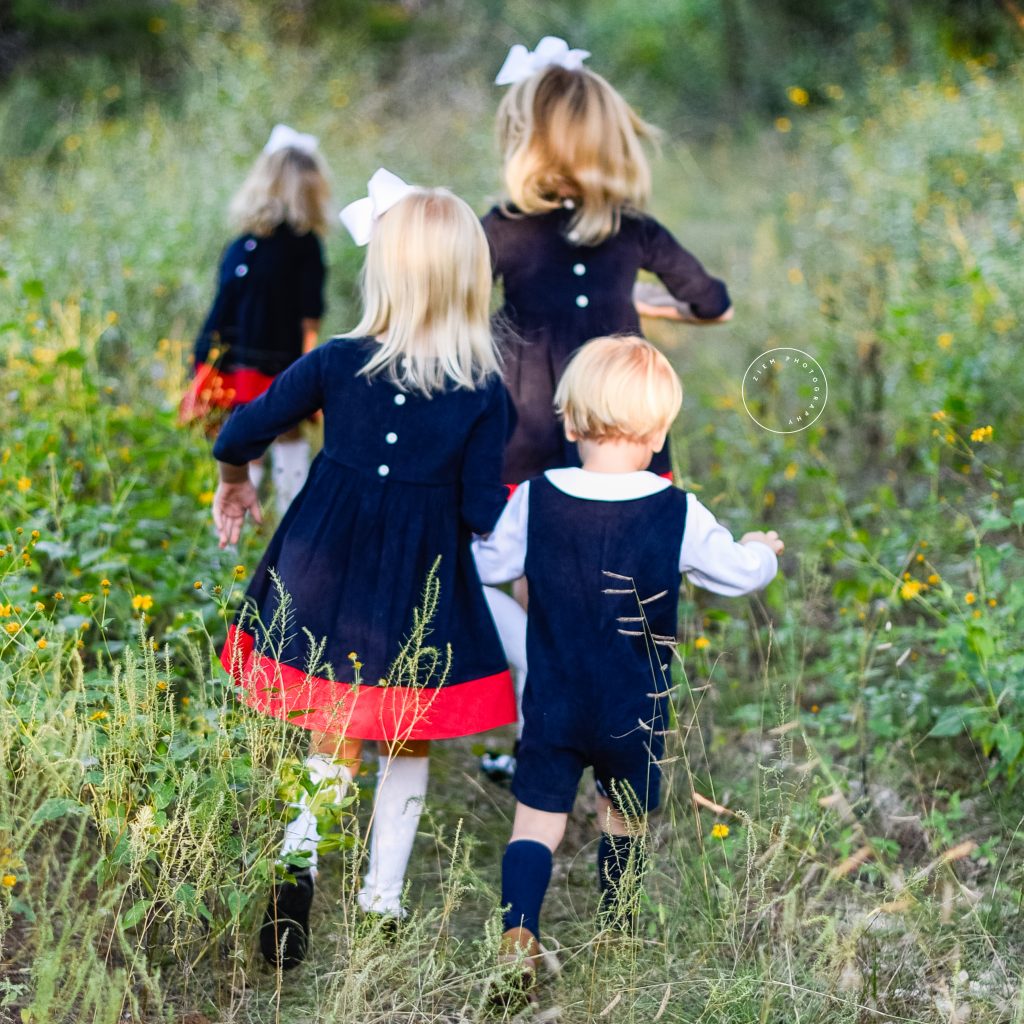 Twins Maddie and Paige have grown up already so much since our last session, now gleeful Kindergarteners. Kate's smile sprang this year, as her innate sweetness graced my lucky lens. The girls have changed, but thank goodness their trademark bows are still en vogue this year! Carter is embracing a big boy essence, but that baby face and kissable cheeks will surely remain for a long time to come!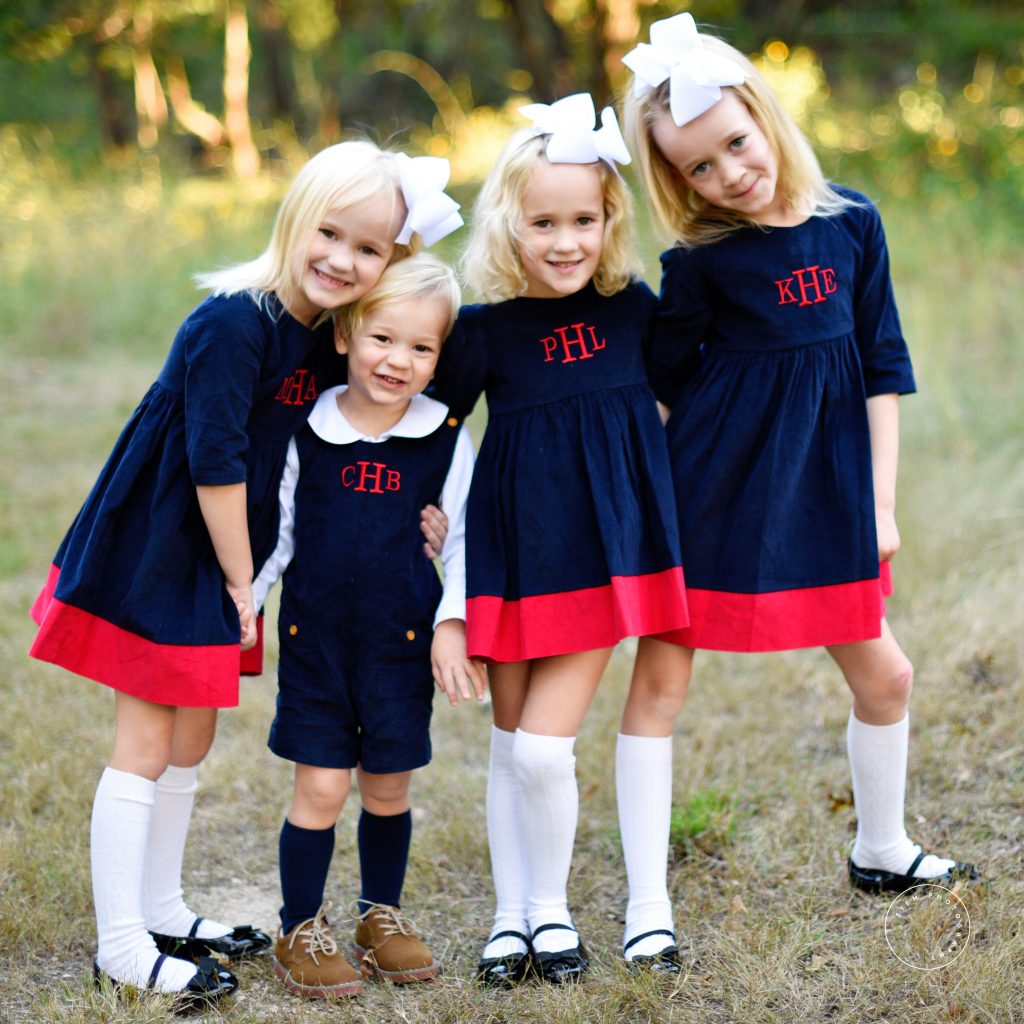 Heidi is a busy, amazing mom from whom I am so fortunate to have received blessings and treasured trust to choose our location and setting this year. She opted for more wintry attire – an absolutely precious, preppy suite of monogrammed dainty dresses and undeniably boyish jumper – as the winter was quickly approaching.  The flower Carter clutches was one of many his kindhearted sister Maddie shared, and is a reminder of the passing season of bloom, with his sisters' hugs embellishing the love that this group would carry into the holidays with them. Corralling this quad of kiddos was perfection – they were free to frolic in their own harmony as siblings, in nature, and in their sweet and irreplaceable spot in life.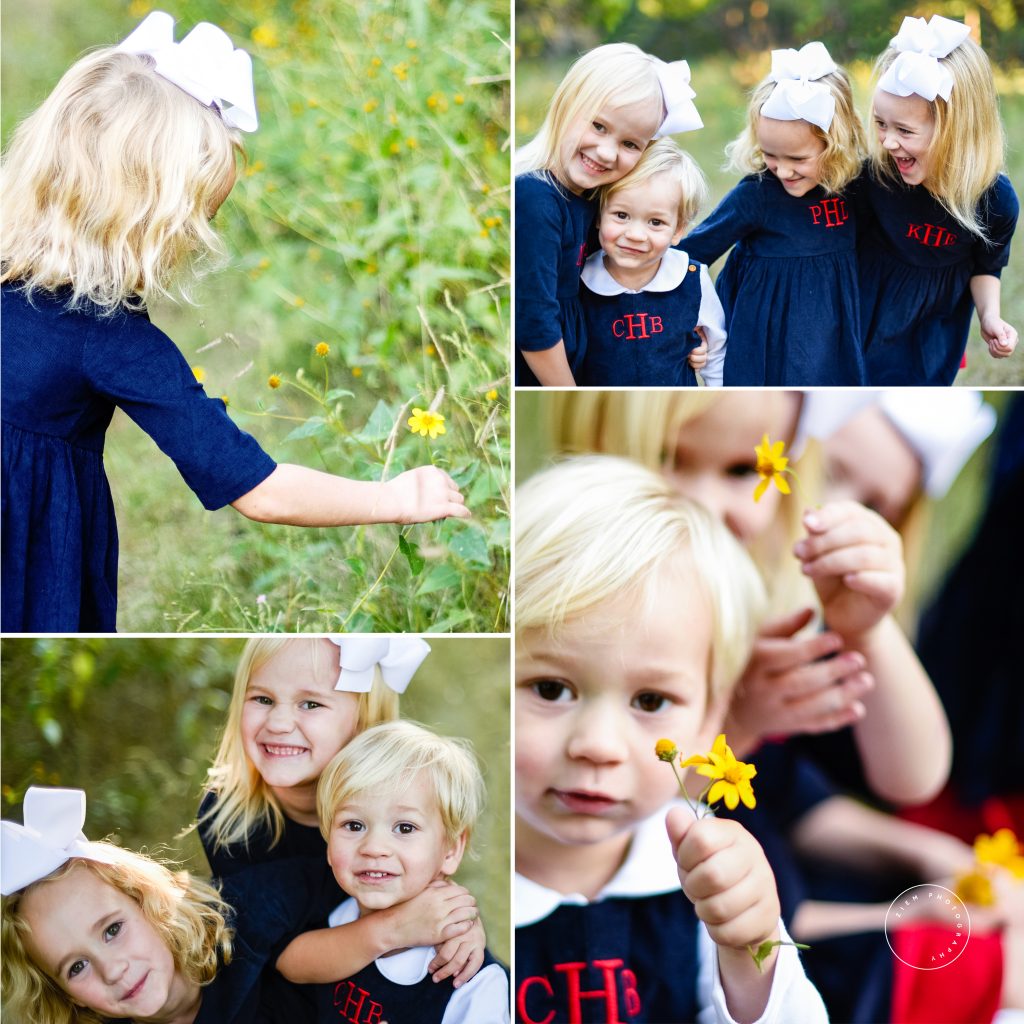 The richness of the hues that evening, from their clothes to the stunning sun setting on the day and on the year, reflect the feeling in my full heart that what we captured here in bits and bytes is a family living their lives on purpose.