***Now booking family lifestyle photography sessions today! Email z@ziemphotography.com for details.***
Photographers ask clients to prioritize two things above all – to dress comfortably and act like their true selves. It helps, of course, if your best selves look like they walked out of a fashion ad. This family, for example, made for one divine style session.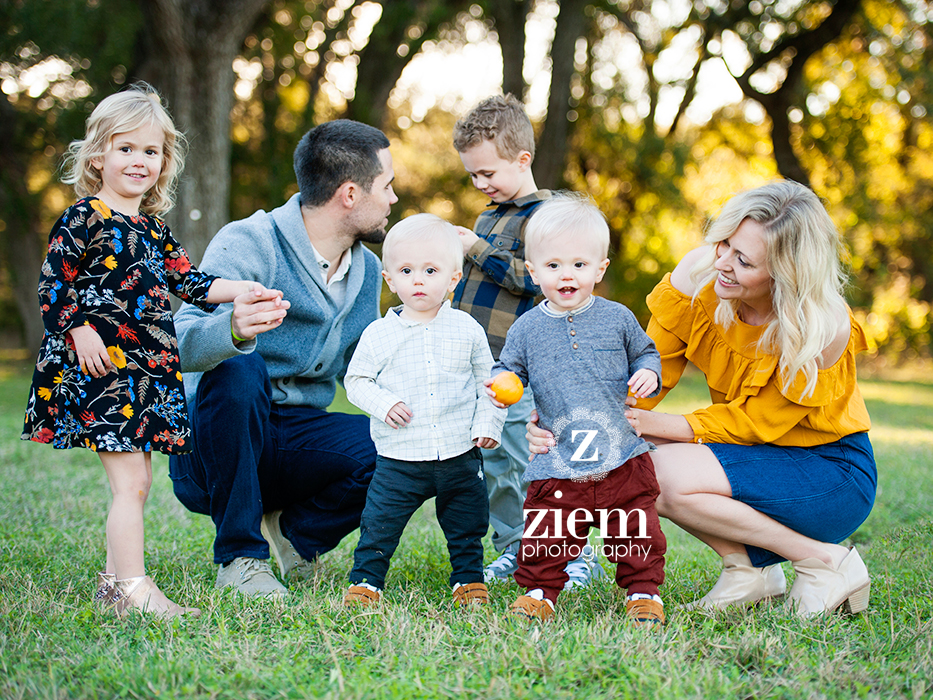 The Divine family ("divine", get it???), recent transplants from Kansas, managed just that. This family of six, with four kids under five, were not only as sweet as could be, they looked every inch their "Divine" name. Ziem particularly loved their use of warm, fall clothing colors and florals, as well Mama Divine's stylish 'do.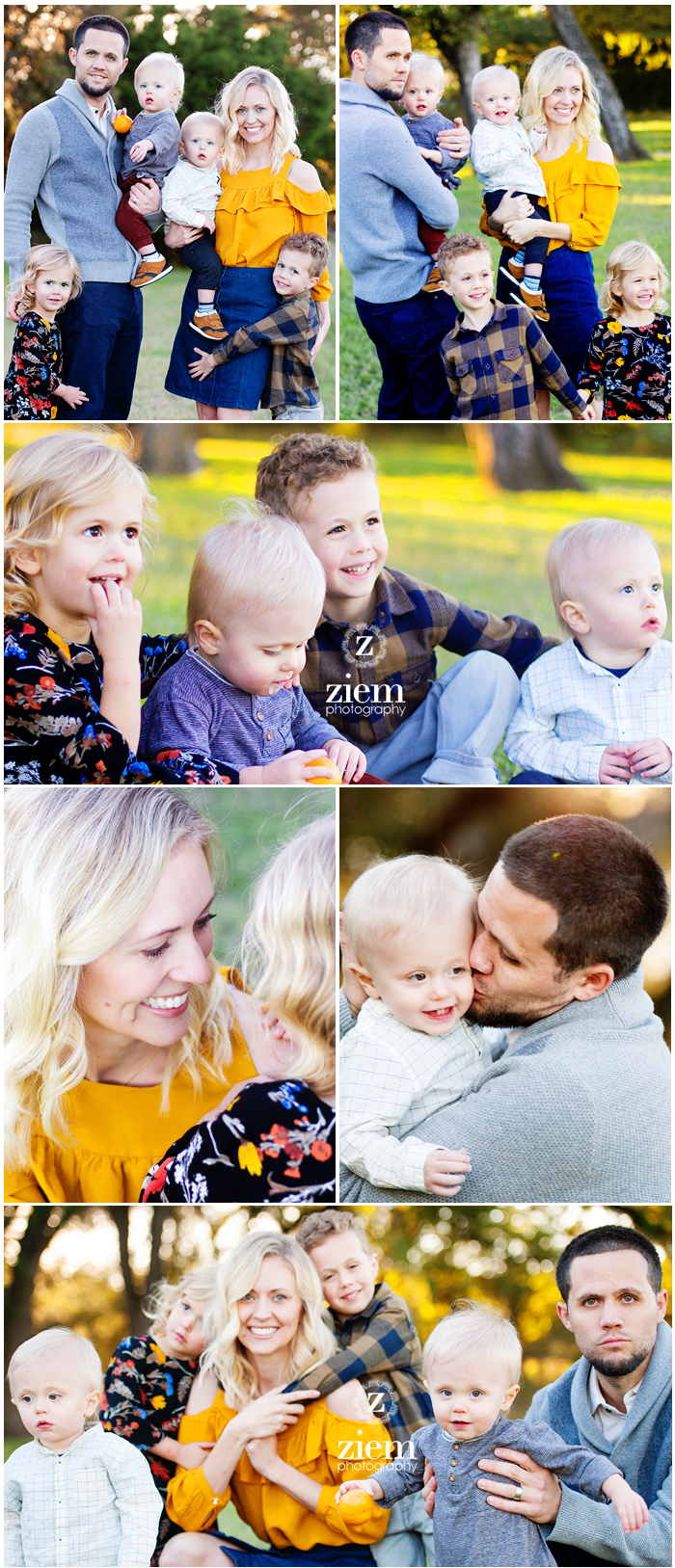 Did we mention there are four Divines under five, including one set of twins? It's a setup that would strike fear in the heart of the bravest photographer (or parent!). Nevertheless, these kids were the picture of good behavior. ("Picture", get it??? Just a little more photographer's humor . . .)

The Divines proved that a family session can actually be a blast. They danced to Kidz Bop, the twins ran what must have been a half-marathon, Daddy & baby sister danced, and Ziem captured everything in between. Without a set agenda from Mom to achieve a certain photo, the Divines were free to be their playful, loving selves.

In the end, a fashionable, fun-loving group like this is a family lifestyle photographer's Austin, TX dream. Ziem looks forward to many more dancing, running, style-setting sessions to come!
***Now booking family lifestyle photography sessions today! Email z@ziemphotography.com for details.***

Austin family photographers seems like
, maybe, probably, almost, most of all, most noteworthy, especially relevant
family lifestyle photographers austin tx