On the second day of Christmas, my photographer gave to me, two babies twinning . . .
Since twins are often born prematurely & spend extra time in the hospital, it isn't always possible to shoot newborn photos within their first fourteen days. And so it was with the twins shown here, but Austin family photographer extraordinaire Ziem applied her same trusted newborn formula to their shoot  – a warm setting (in this case, their gorgeous home), full bellies & white noise: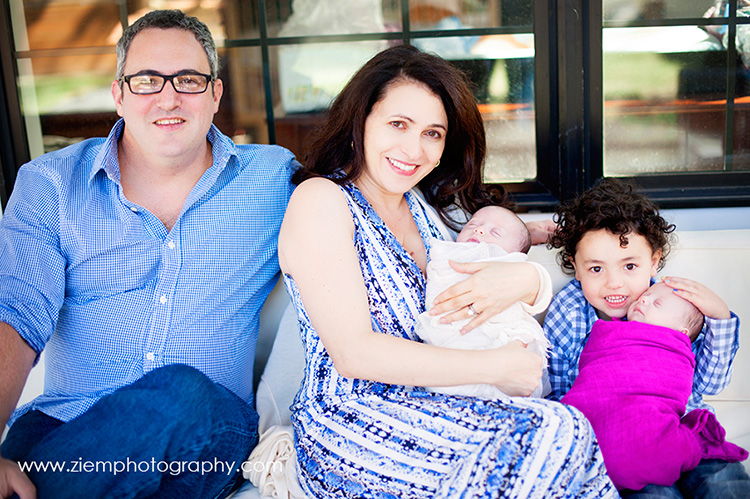 The twins snuggled throughout the shoot & enjoyed being photographed together – no surprise after nine plus months in the womb!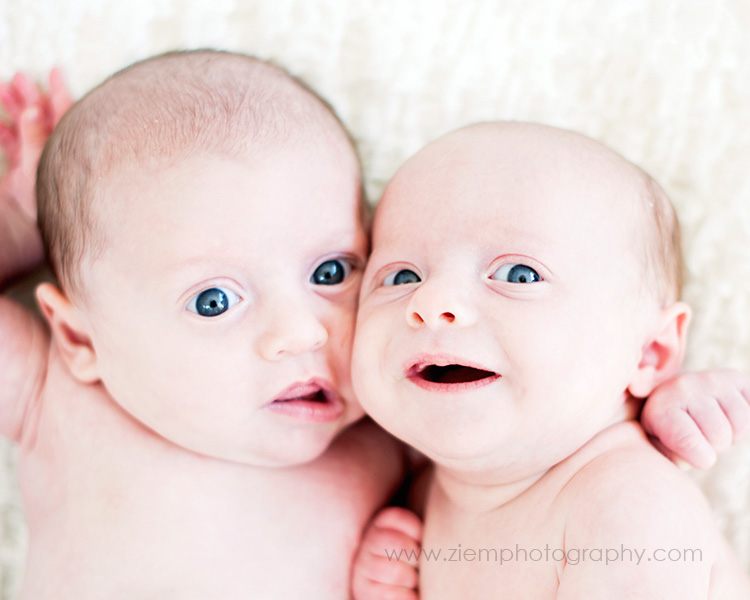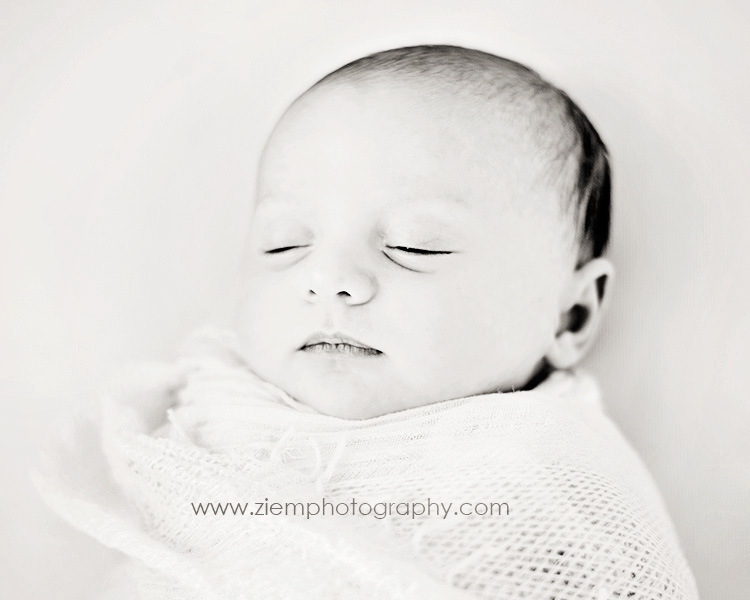 Ziem's favorite part of the shoot was the enthusiasm of the twins' big brother, who was eager to show off his big brother skills as well as chat about his school and friends.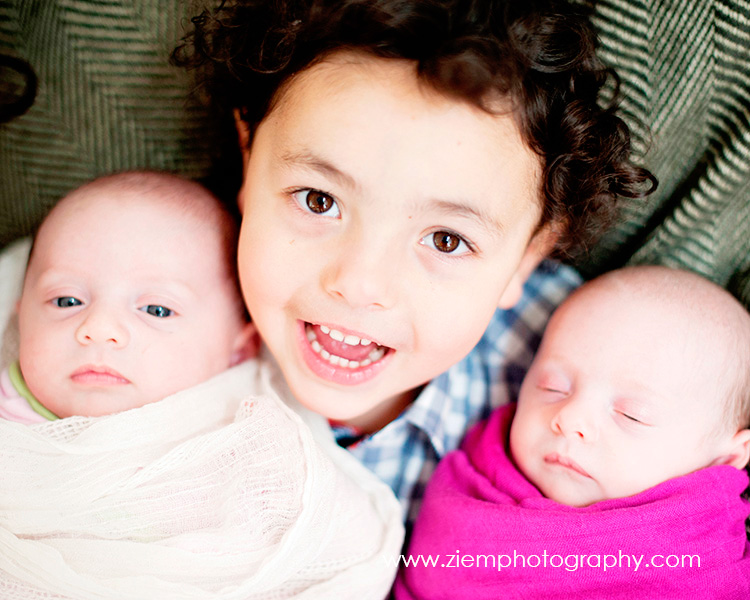 The shoot may not have happened within Ziem's preferred 14-day newborn window, but like much of life, the best things – and photos! – often happen when things take an unexpected turn. The photos of these two sweet peas in a pod & their brother are Exhibit A, don't you think?