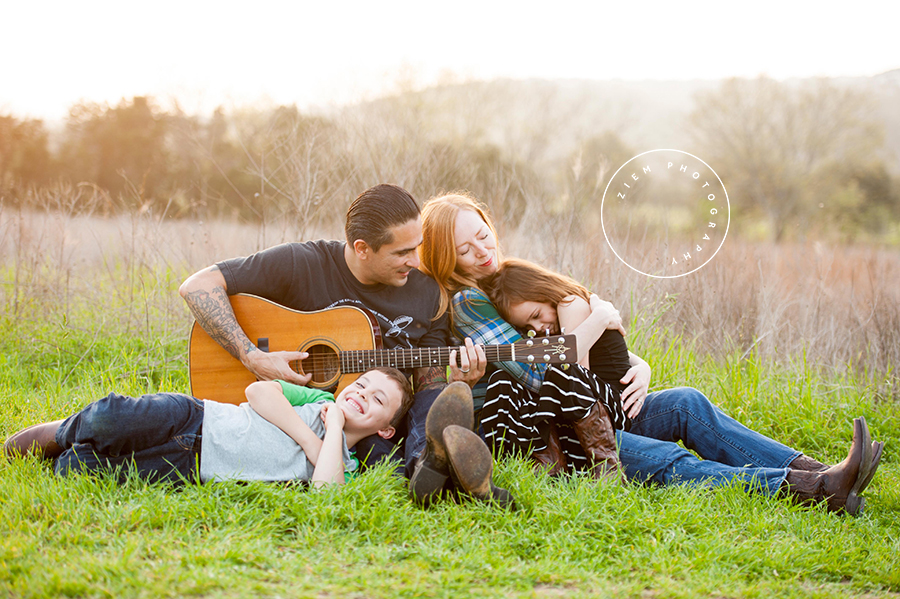 I had a very productive consult with mom Angie before their family session last month. It is so important to me to learn as much as I can about my clients beforehand – must-have shots, strong aversions, and things they enjoy together as a family. Not only does it help me find ways to connect with someone I might be meeting for the first time, but I also know the things I should avoid so as not to upset the little ones during the shoot. I can't tell you how lucky I feel to work with some of the best.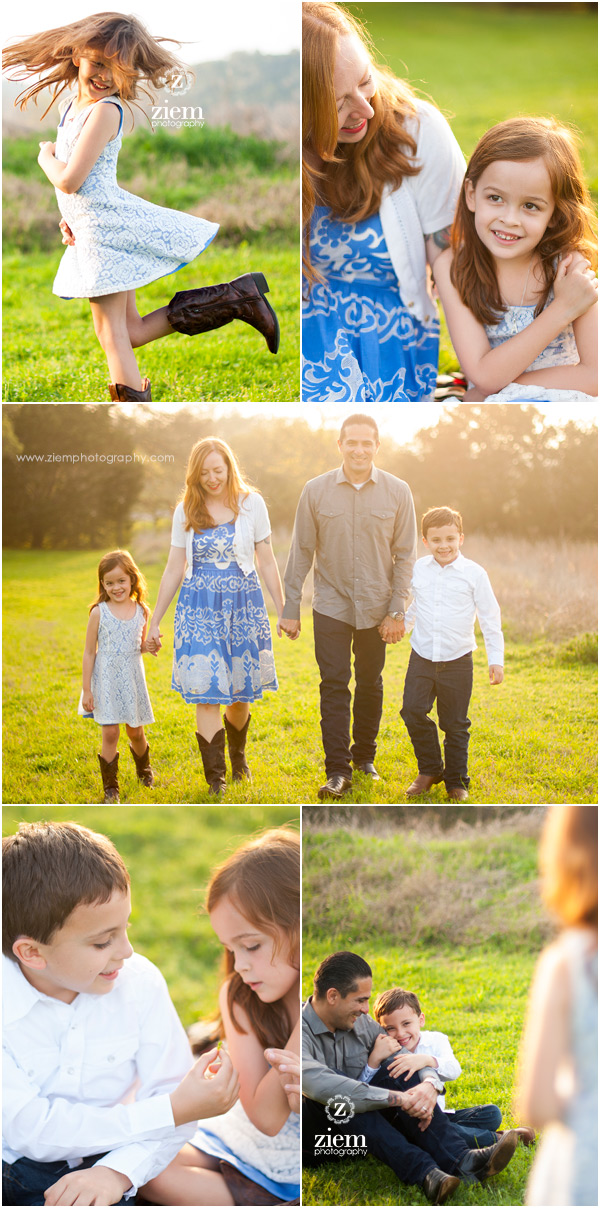 During our consultation, we decided on two looks and one location. Our one and only requirement was the need to accommodate dad's work schedule and the kids' swim lessons. This park allowed us to start later and still shoot at a leisurely pace before sunset. It was the perfect setting for back-lit photos, twirling, dancing, and relaxing after a long, hard hour of shooting.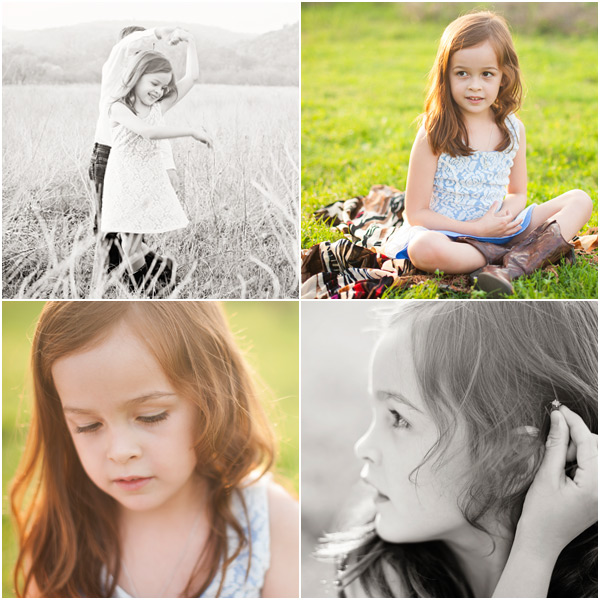 After the mandatory dressy photos, this crew loosened up as soon as they slipped into their "Friday casual". Dad was formerly in a rock band, owns multiple vintage jukeboxes, and a cool bar on Rainey St. so I suggested a laid-back rock look. He even brought one of his guitars and his grandmother's hat. I love photographing my clients in special family pieces. I hope these get hung next to the hat rack.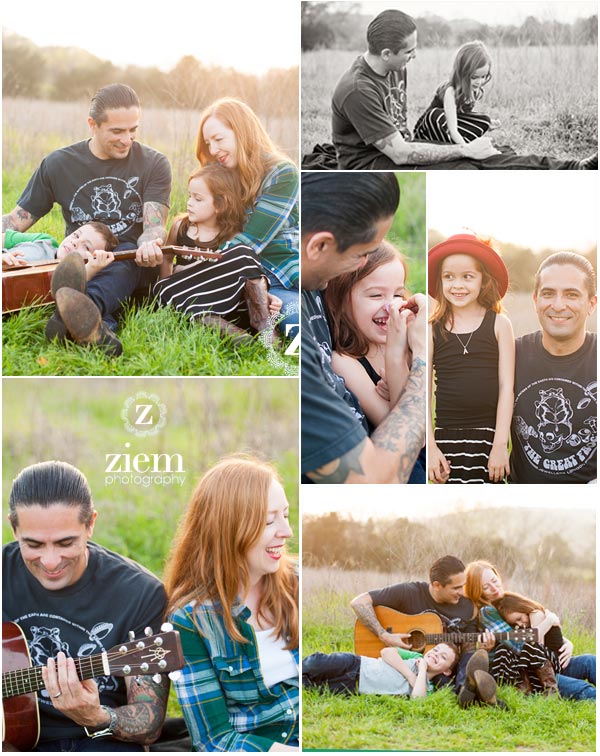 So glad I made the suggestion for our "rock look" and even more grateful mom trusted my creative vision. As we threw down a blanket and dad took over on the guitar, several magic moments organically happened. Big brother was the most relaxed Mom and Dad had ever seen him. They felt at home and it really shows in these photos. In the end, these two definitely deserved their pick from my prize box!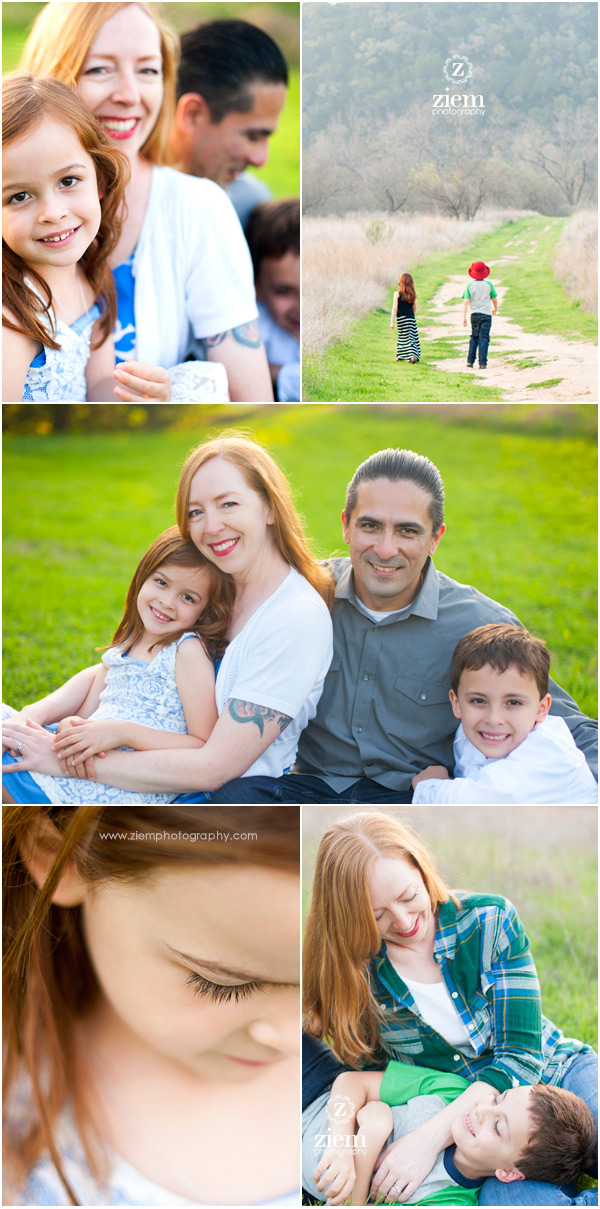 See more Austin family photography and check out my Facebook page.