It takes a special kind of family to strike an even distribution between fun and business. I can't think of anyone who does it better than the Interianos. Check out one of my favorites of their brown-eyed beauties from a recent Austin mini session. OK, so maybe a little heavy on the fun part. . .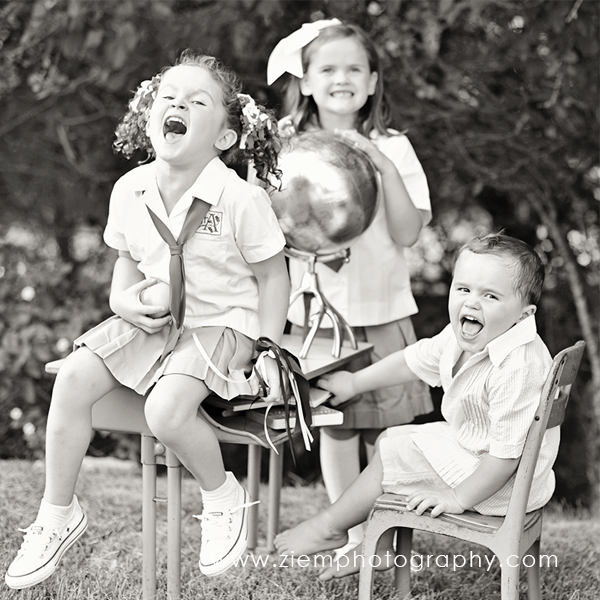 Their brood of chicks are THE most entertaining, sociable, animated party you'll ever meet. And I'm not just talking about on camera. We see them most weeks after our kids swim and dance and those kids and our Tuesday dinners give me life!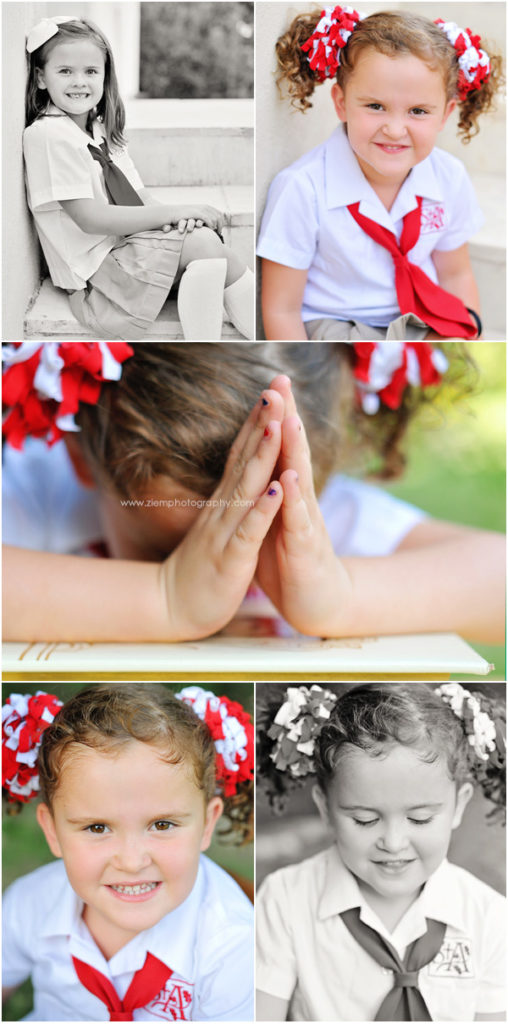 The girls were smartly dressed in their new school uniforms and coordinating knee-high socks. Mom even brought their family bible to complete the look. And, for posterity, we captured Isa reading the Lord's Prayer and precious Sofia's praying hands. I hope they will cherish these resulting images for years to come.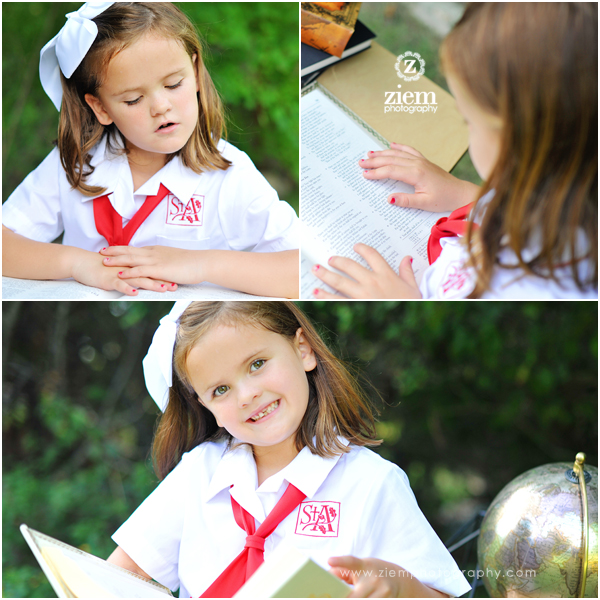 Seems like it wouldn't be a family shoot if one little brother didn't insist on wearing his UT football jersey or pajamas. Of course Anynsley brought both in addition to "nice clothes". SBI slipped into the latter without a single fuss, surprising us all. Just look at that handsome face eating our prop 🙂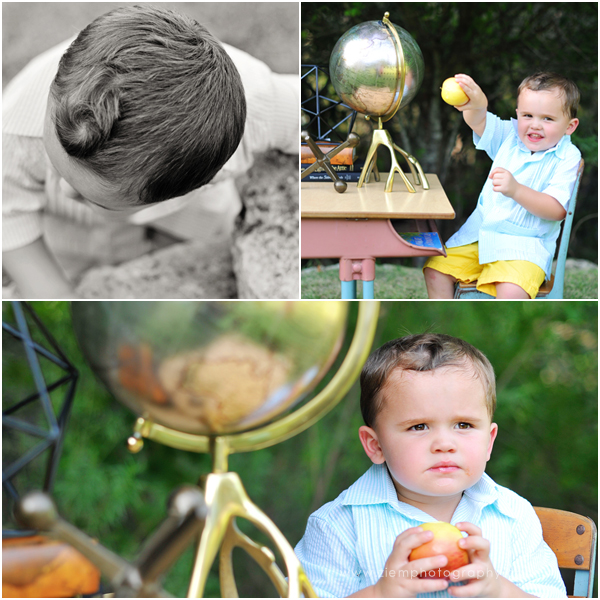 So much love and luck to these two sisters who start school this morning! And a special thanks to Gerardo for joining us on short notice and getting me a few extra giggles as a result. We almost have to credit him for our families' friendship.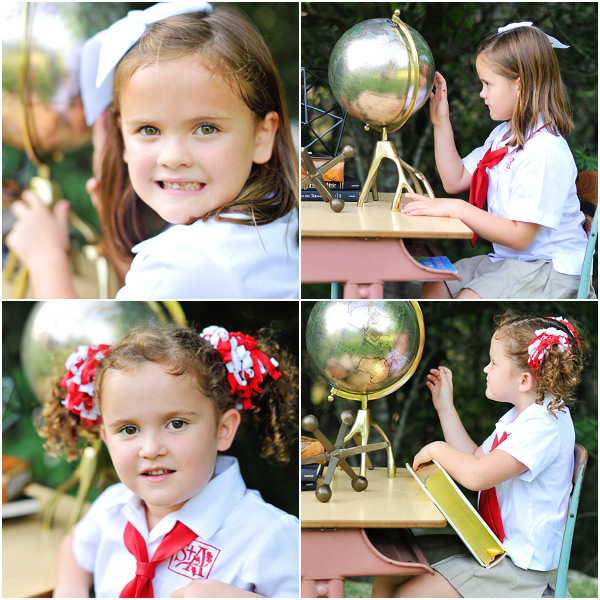 A little back story: I met this sweet crew years ago as my family and I were headed to Belize for a holiday family session. They were off to El Salvador for their annual NYE celebration with theirs. Because United slammed the door in faces of my party of four as we approached our connecting flight, Gerardo graciously offered his Presidential passes. Thankfully, we were able to "relax" and enjoy their lofty guest privileges for six hours. For the next few months following, we continued running into each other in all the usual Westlake hot spots before finally trading numbers.