I sometimes feel like I'm socially missing out because movies and TV shows are just not my jam. Alas, every January and February I find myself cramming in all the Oscar-nominated films in time for the big night. That's not to say a good classic movie can't be a great source of photographic interest for this Photographer-in-Chief. In fact, there is one movie in particular which has stood the test of time and continues to prove twenty-first-century. I can't adequately express how excited I am to share these photographic gems resulting from such originality. If you guessed that they was inspired by "Breakfast at Tiffany's", you guessed right.Austin Lifestyle Photographer Breakfast Tiffany's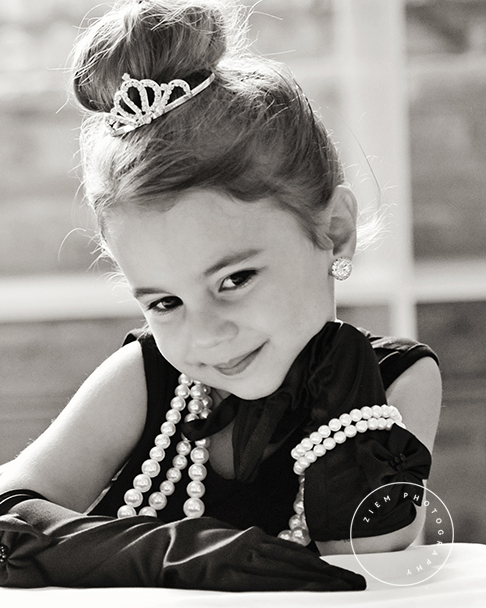 First of all, I just adore this girl and her family. She happens to be my little one's BFF and we have enjoyed becoming great friends over the last few years, parents and children alike. During this time, I have worked with their family a number of times. Given that her middle name is Grace, there were very few forced smiles. Glamour came very natural for this Audrey Hepburn in training.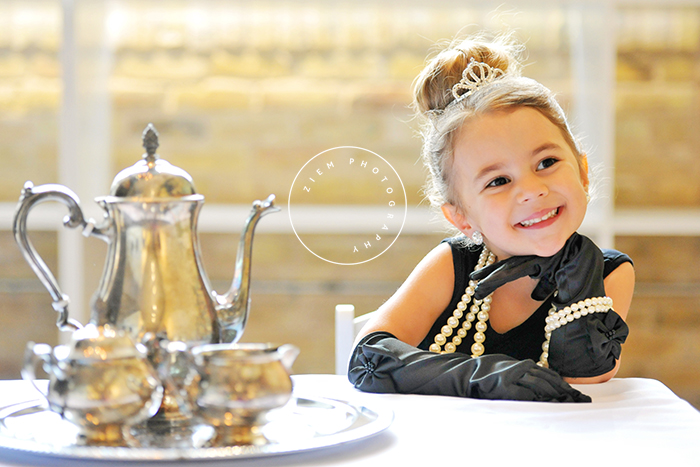 With her birthday coming up, I presented this styled session idea to Mom and suggested she also join in on the fun. I love it when moms get just as excited as I do about a shoot. I got to play dress up with two real life dolls and their black satin gloves, diamonds, tiara, oversized sunglasses, and pearls. Dream job!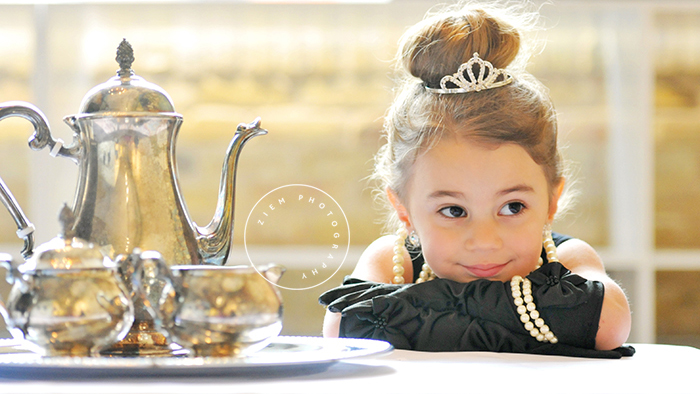 Maddie isn't quite old enough to understand who this fashion icon is. That didn't stop her from channeling her inner fancy whilst sipping tea ! It was important to me that I captured this moment with a sense of great splendor. I know that any child of her mother's is destined for a life of high fashion and luxury. Someday soon, she'll understand. And when that day comes, I hope she'll appreciate these memories as much as I enjoyed creating them.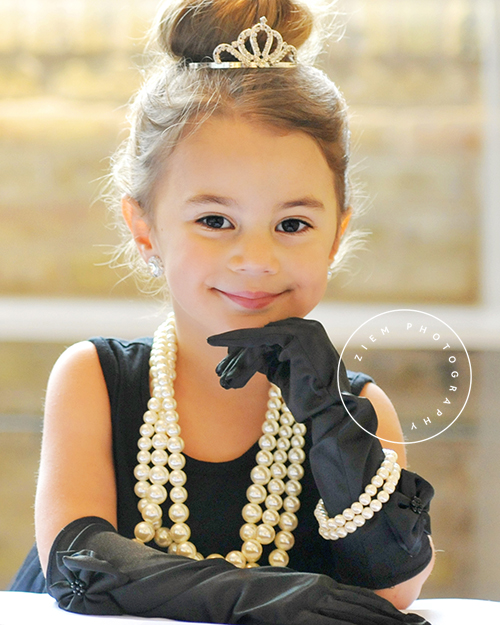 Interested in booking your own mini Breakfast Tiffany's shoot or a tea party and photo shoot for your Audrey-in-training and co.? Send a note to z@ziemphotography.com.
Austin Lifestyle Photographer Breakfast Tiffany's