A family photographer has to be quick on her feet, both mentally and physically. In the case of the Ferguson family, who Ziem had the pleasure of working with ages ago, we mean quick in the "put your running shoes on to keep up with the adorable littles" sense.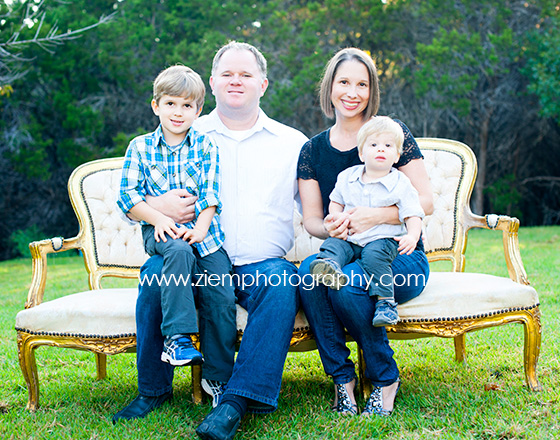 Ziem still recalls her first shoot with the Fergusons, where their oldest's fashion sense first became apparent. Since that first session, the younger Ferguson had been born, and the family gave Ziem fair warning about their athletic younger son. And so she came ready for a workout – and got one, along with some joyful action shots.  Happily the youngest's sweetness matched his speed.
Mama Ferguson is also the creative genius behind Ziem's favorite local stationer The Inviting Pear, making this a match made in work heaven.
Ziem is excited to strap on her running shoes again whenever the Fergusons are ready for their next shoot!
Ready to run over to Ziem Photography for your next family shoot? Contact Ziem at z@ziemphotography.com or (850) 319-4591.