There are no accidents, my mom always said. This couldn't be more true when it comes to this special family's presence in my life. We met the Interiano family five years ago in the airport – just a chance encounter whilst trying to placate wild kids internationally bound. Hi and bye, one would think. However after returning home to Austin we began seeing the Interianos, who have similarly-aged kids, in all of the usual Westlake hot spots. We joked that we would have to stop these accidental encounters and finally meet on purpose – so we did!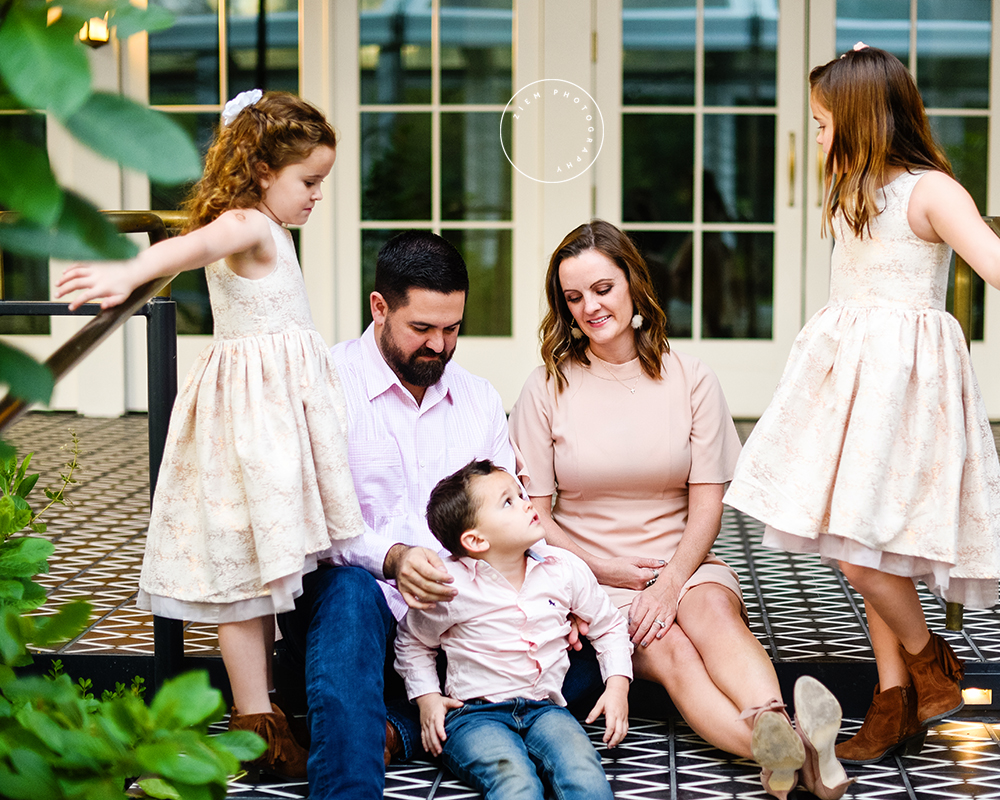 The Interianos and my family share not only travel and extracurricular habits, but also a heartfelt passion for the Dell Children's Hospital charity fund. This Austin family photography shoot was for the family's annual Christmas card, and its images will also fill the Interiano's generously donated page in the 2018 Dell Miracle Book. True to form, on the day of the shoot Dad was just returning from a long international trip. Thus I expected that Mom and Dad both might be a little (or a lot!) exhausted. But that wasn't the family that greeted me early, bright, spry, and full of joyful energy! They surprised me once again.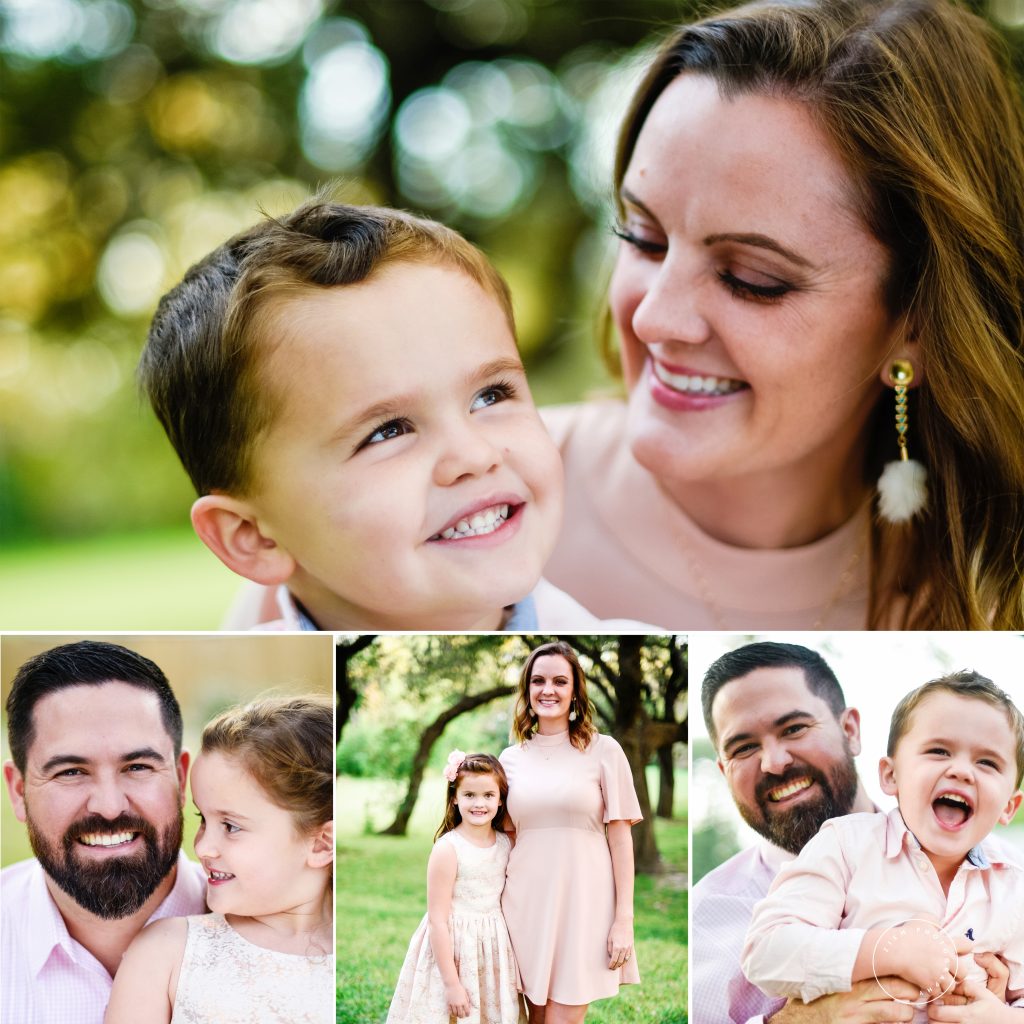 Aynsley is a mama with impeccable taste in everything, with her wardrobe choices beautifully reflecting her keen eye. However last year's incredible guayabera she had planned for her boys was unceremoniously kiboshed when her little mister refused to photograph in anything but his beloved UT football jersey. Oh, the best laid plans! (We feel your pain, Mom.) This year he complied however and was the very pink of perfection. (Shoes are overrated, by the way, when you are this stinking cute.) The little ladies couldn't wear their girly glee more gorgeously, relishing in Mom's talent for garb.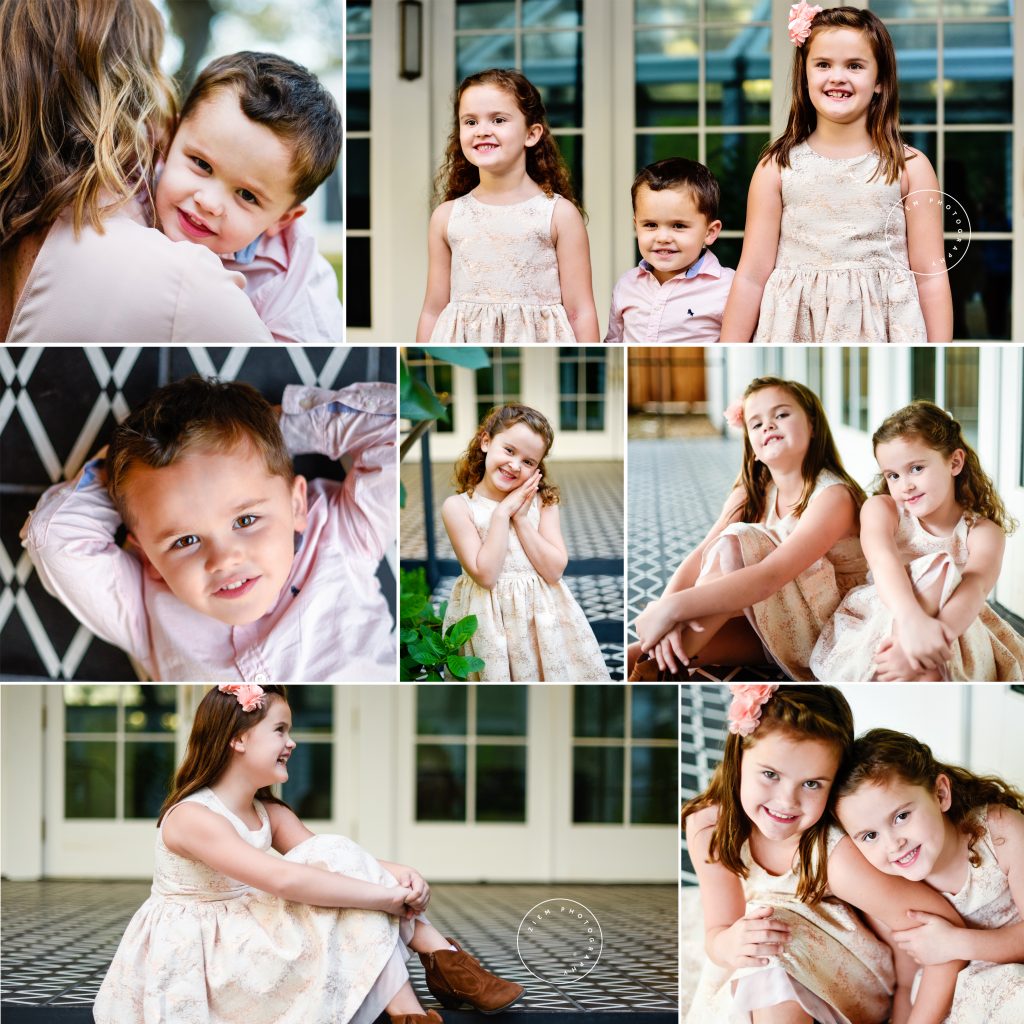 As we are the traveling kind, we have shot all over Austin in past sessions. But when we arrived at this charming, restored home it was the ultimate for her magnificent mobile tribe. The day was delightful and the subjects were stunning; it was the kind of shoot you look back on as an all-time favorite. Every time I tried to put my camera away another superb snapshot surfaced.  And so we kept snapping!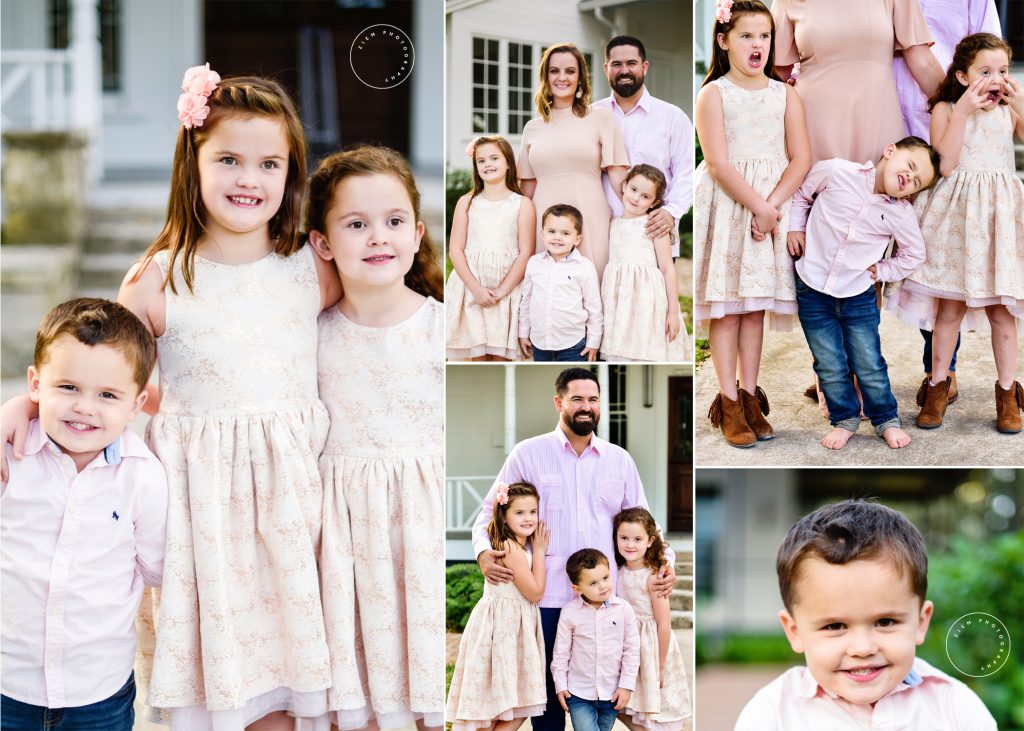 Proudly I claim the advantage of knowing these sweet little souls well enough to hone in on their truest essence, as I know their doting parents most want to capture them. Like the shoot itself, brimming with surprises, unexpected surprises, and fateful finds, so is this treasured friendship with the Interianos. We were meant to share our families in this blessed life together. And my mom was right- there are no accidents indeed.
Upcoming baby shower? New baby arrival? 25% off of any and all rentals if you mention Ziem! Check out @cloudconfetti on Instagram or Facebook for more details.