What do you think of when you think of Texas? A good ol' pair of cowboy boots often springs to mind: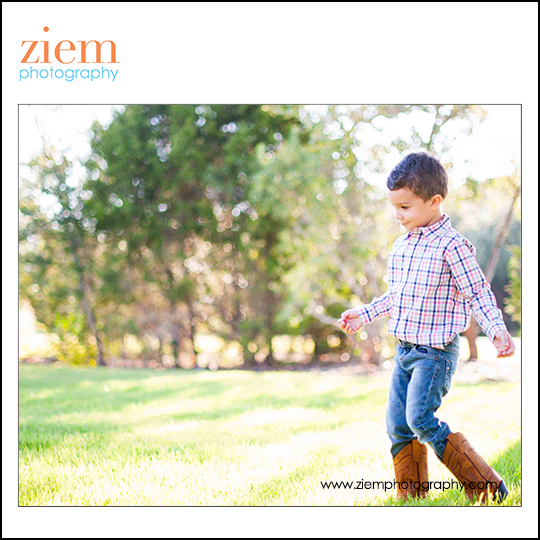 The Winslow family, recent California, asked Austin family photographer Ziem to create an authentically Texan photo shoot. They wanted something symbolic of their move to the Great State without resorting to too many props – we can agree that boots don't equal props but necessary Texas accessories, of course.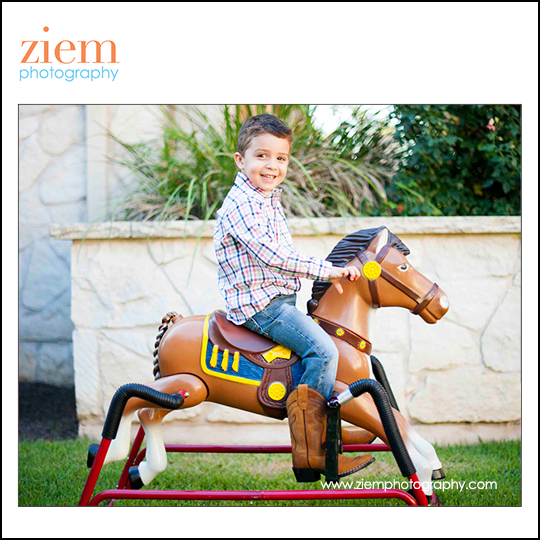 This sunrise shoot was also in celebration of a certain little miss's first birthday:
And while we're on the subject of authentically Texan, we can agree that everything is bigger in Texas, right? And I mean that in the most-family friendly way possible . . . Ziem captured a shot of the kids just perfect for a large gallery canvas to hang in the Winslows' gorgeous new Texas home: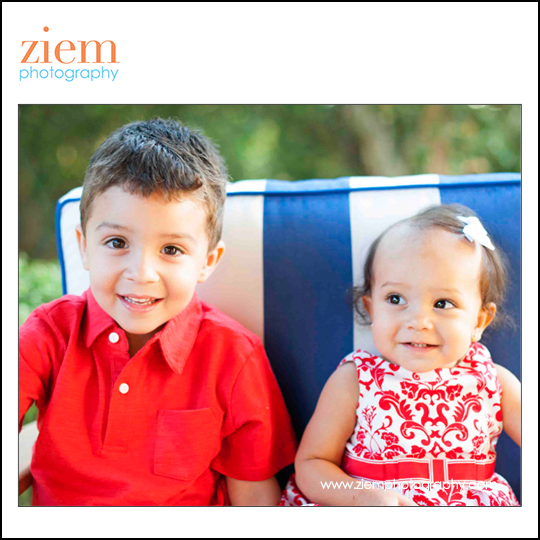 Ziem & the Winslows immediately established a connection, that magical photographer-client something that turns into friendship. It doesn't always happen, but when it does it's a lifelong connection – and I speak from experience here as both client and friend (but not as president of Hair Club for Men.) (Terrible, I know.)
A family photographer should work with clients to carefully coordinate wardrobe & location, something that makes all the difference in a final shot: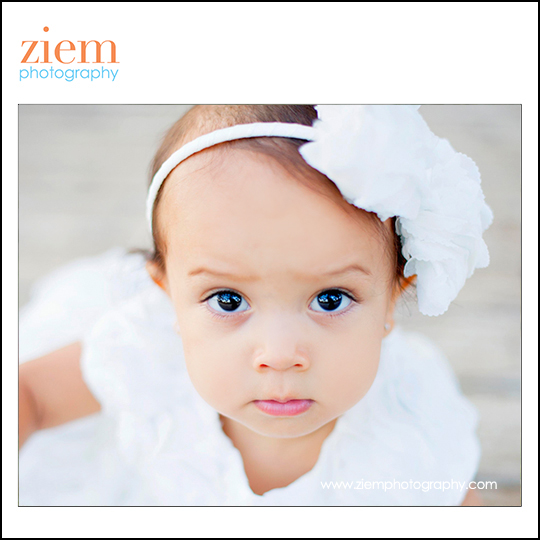 And on that note – check back here next Monday, where we'll be kicking off our first "Shooting for Success" series, this one on how to coordinate wardrobe for a family shoot. We'll be posting a new how-to every Monday featuring different tips on how to get your newborn & family photos just right, so stay tuned for more & please let us know if there are any topics you'd particularly like to see covered – particularly if they involve cowboy boots . . .