What started as a generous holiday gift grew into a treasured set of heirlooms. When a relative gave the Starches a gift card for a session with this Austin children photographer, this family of three jumped at the chance.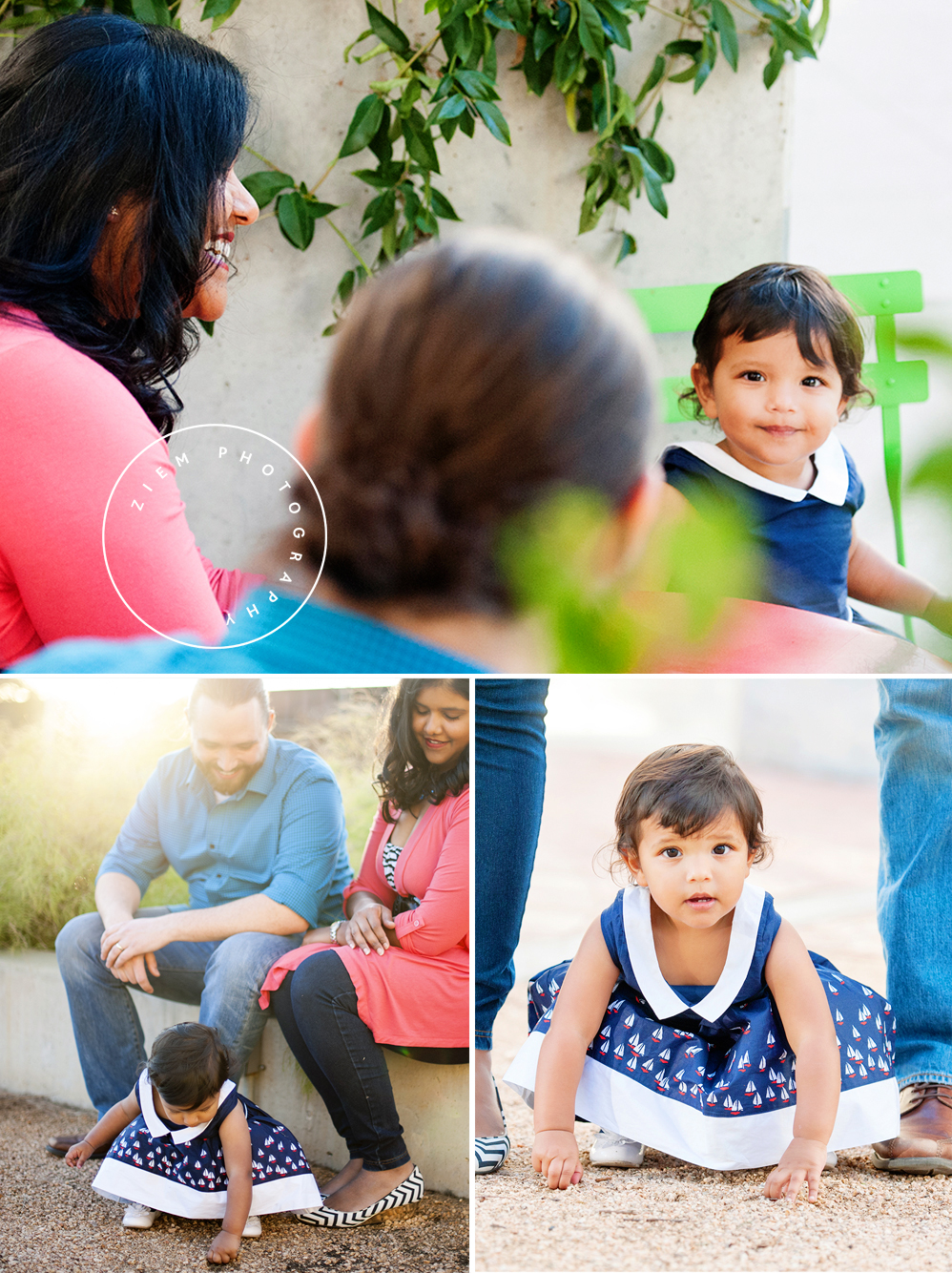 This international family – Alex is a native Austinite, while Amrita hails from Barbados – felt right at home in the shoot's downtown, urban setting. The industrial backdrop proved the perfect foil for this family's love of nature and bright, colorful outfits – and personalities!

Photographer in Chief Ziem worked her Mary Poppins magic with sweet, shy Iris, coaxing her personality out. They sang, explored, held hands, and even barked at nearby dogs. There is almost nothing sweeter than capturing these candid, fleeting moments in a child's life.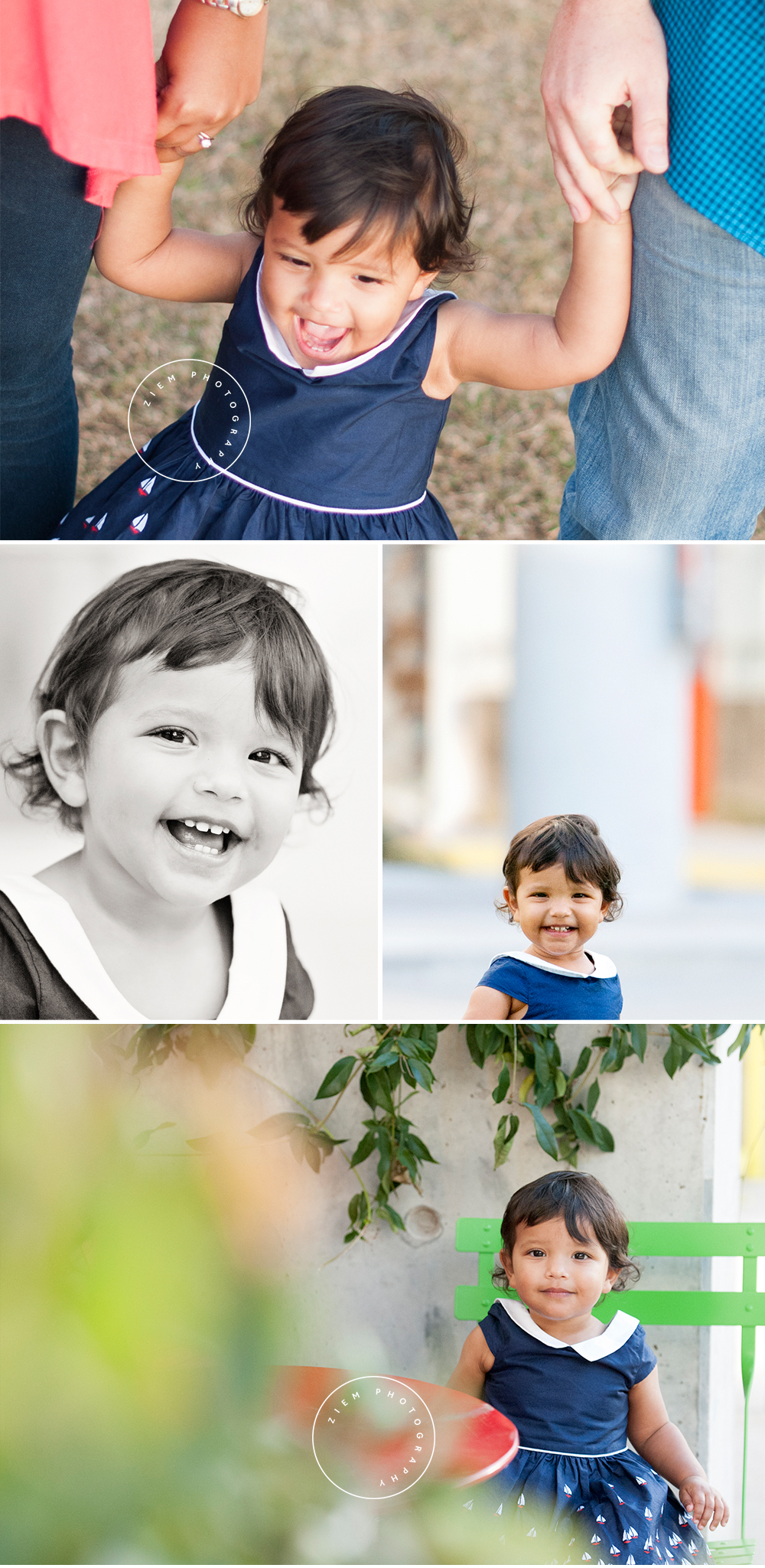 Seems like this outdoorsy family felt right at home on location, their comfort apparent throughout.

From a family member's thoughtful gift sprang the first of what this Austin children photographer hopes will be many (maybe!?) shoots to come with the colorful Starches.
***
See my favorite shot on Facebook or follow on Instagram to see more!
Austin Children Photographer