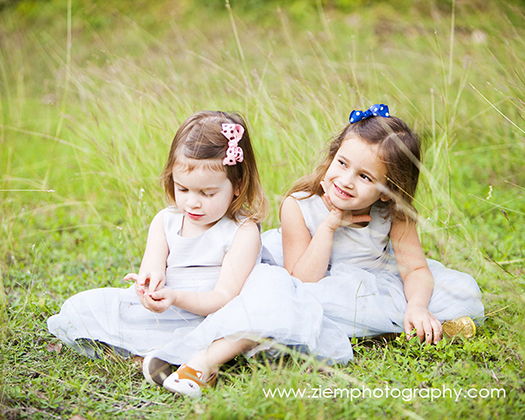 I absolutely love everything about this family session, the warm colors, gorgeous Austin weather, fun day, and wonderful family.
You can't wish for a better holiday portrait than one where fun-having is pretty evident. It wasn't so difficult to achieve here; these two prima ballerinas who are used to being in from of my camera by now were delighted show off their dance moves! Not only was my queue to have them dance a great distraction from the real task at hand while I caught their true personalities – it also gave mom and dad (who happen to be over the top awesome with a slight aversion to being in front of the camera) all the more reason to smile and relax as I captured their individual nuances.
This is my third year to photograph this fun bunch, our California turned Texan friends who we've known since our older girls were infants. As always, it was such a joy and I look forward to the opportunity next year!