Last Saturday we embarked on a week-long Caribbean cruise, leaving behind all worries, phones, laptops, emails, dishes, cooking, cleaning, and media (save television, and I don't care to admit how many hours we spent in front of the tube over the course of the last seven days) to revel in the luxuries of ship life. We took pleasure in family time, chatted up strangers, made new friends, came close to yelling BINGO! twice, and our favorite- enjoyed a family nap every day! It's amazing how being chore-free and withdrawing ourselves from the cell phone and laptop immediately transported us a world away, so much that we have made it a point to do the latter more often for  a weekend stay-cation at home without the distractions of the noisy world. While basking in pure, golden sunshine, indulging our appetites and marveling at the sapphire ocean waters I felt so blessed and thankful- blessed to be alive and seeing all the beauty of the seas and thankful to be sailing with a man that makes me laugh and a baby that makes my heart smile.
In a less than excellent twist, hubby and I were awfully sea sick for the first day and a half and put on a synchronized regurgitation show during dinner. God bless that family sitting next to us who happened to make other plans for dinner for the rest of the trip. Well, surely, a couple that pukes together stays together 🙂
Now off to enjoy Sunday with my family.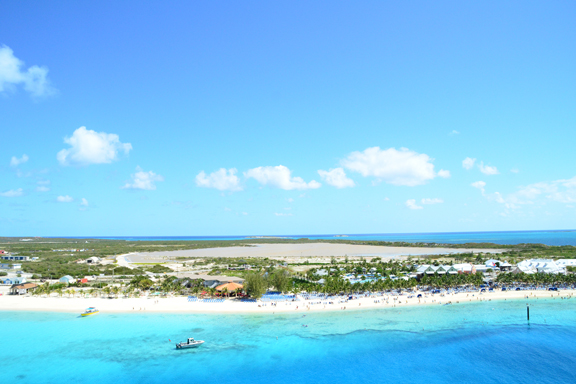 Turks & Caicos
"Photograph colors as if they were the emotion they represent."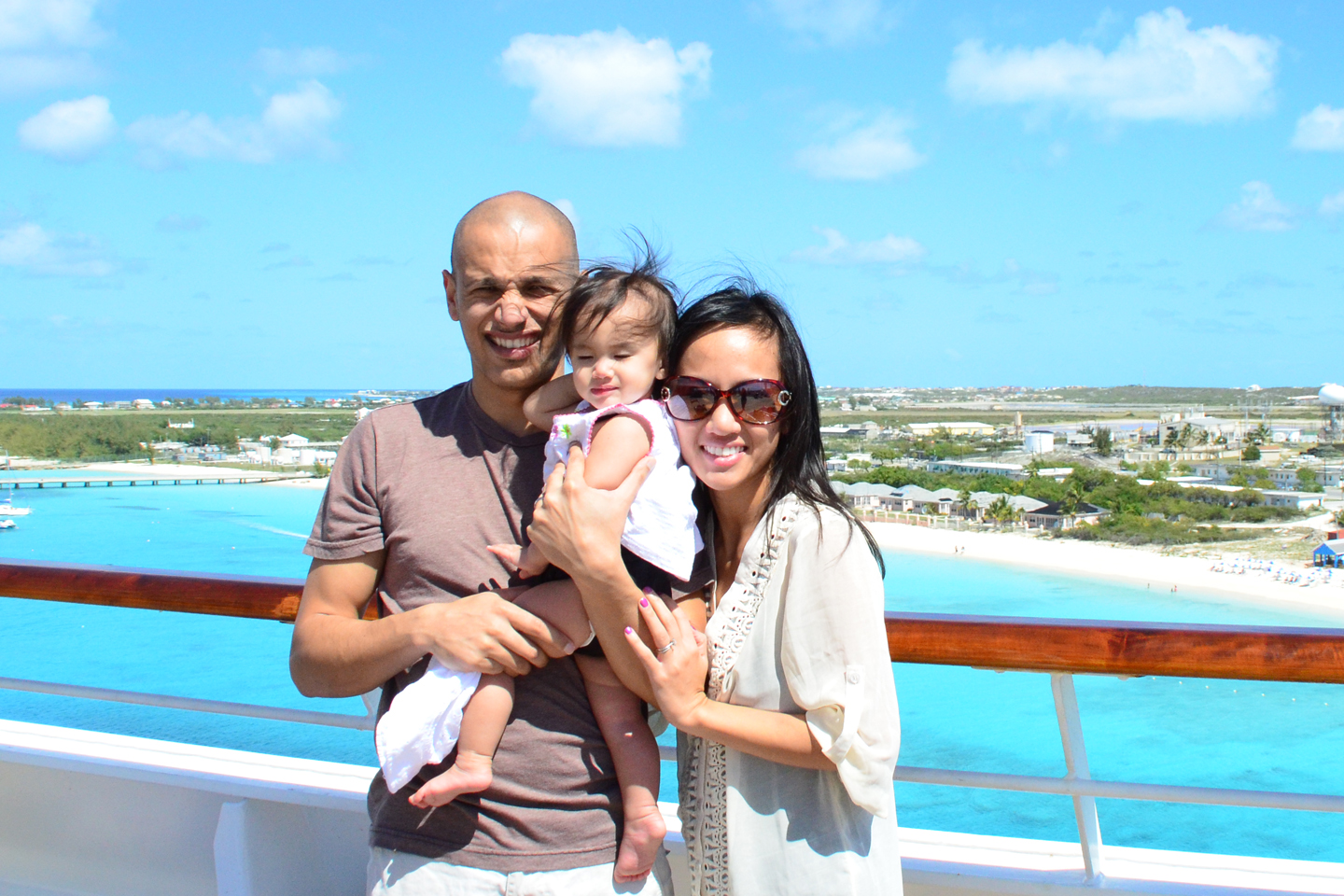 Turks was by far my favorite stop of the trip and unfortunately this is the best family photo we captured on the island. At the risk of having on record I use these words- HOT MESS! We'll always have the memories.