This past weekend I headed over to Spanish Oaks to spend the morning with one super fun family which included two incredibly entertaining girls, and need I say adorable?!
One of the amenities of this charming community was a neighborhood pond and Fish Camp and we used the latter as our home base and shelter from looming winds. I loved the rustic feel of the interior and the windows lent some amazingly glorious window light. In keeping things au naturale, I also brought on my natural warm filter – better known as the bright Austin sun – which yielded a few shots with an editorial feel. These girls were so charming- precocious little Miss M educated me on some modern day myths and darling little S asked for multiple "breaks". Some models just need their rest… They were also colorfully dressed and it left me ever so hopeful for an early spring and another daughter!!
Imposing wind, hot sun, and I heard later one of the two happened to be sick that morning… I must say post-portrait-session treat well-deserved! I sure hope Mom and Dad delivered 🙂 Jennifer and Steve- I really hope to work with you and your little women again soon. Thank you for inviting me into your home and allowing me to capture these precious moments in their lives. Enjoy the video and slideshow!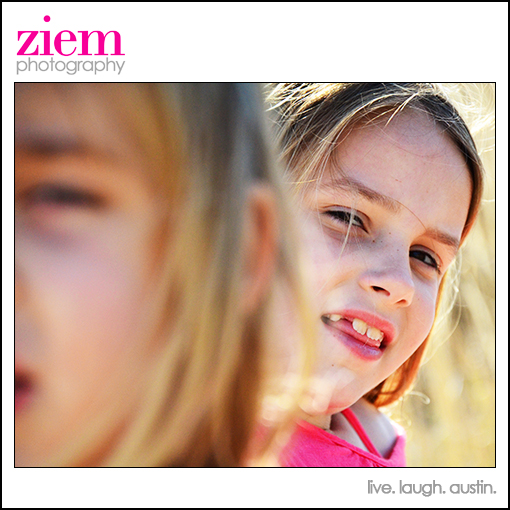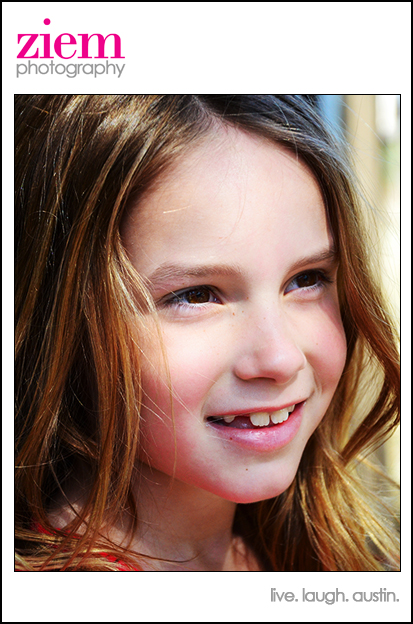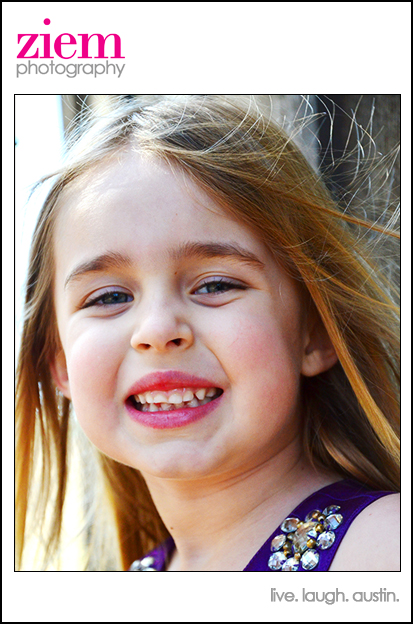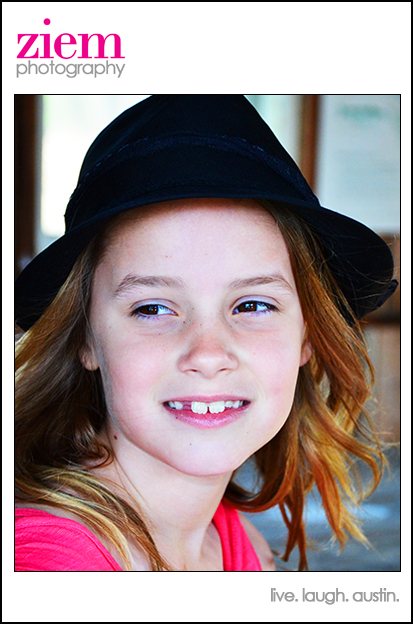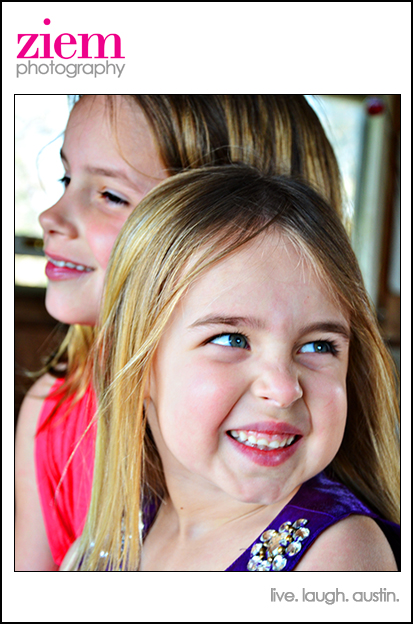 See my latest work at www.ziemphotography.com and follow me on Facebook.