Here is my favorite shot from a recent newborn session, just in time for the holidays. I'm getting nostalgia over the distinct smell, tiny features and gentle cries of this precious newborn baby. Little babies just don't keep! I know that in a few short months, Mom and Dad will look back on these photos and forget how small their child once was. The first few weeks quickly become a blur all too soon and I feel privileged to have captured memories that will help jog their memory someday soon.
Baby + dog. Could there be more cuteness in one picture?
And in case you missed it, here are their maternity portraits.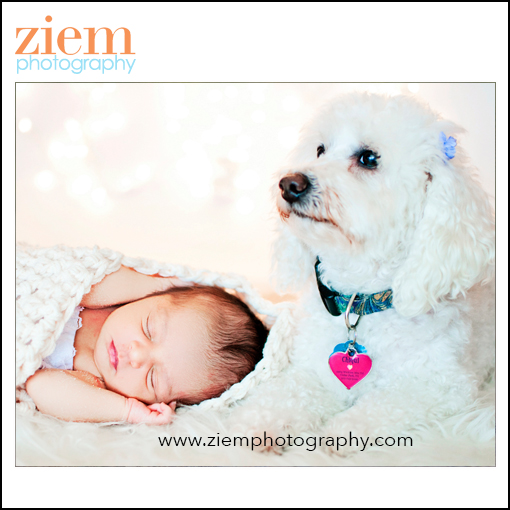 See more austin newborn photography and follow me on Facebook.