On the third day of Christmas, Santa gave to me three big grins.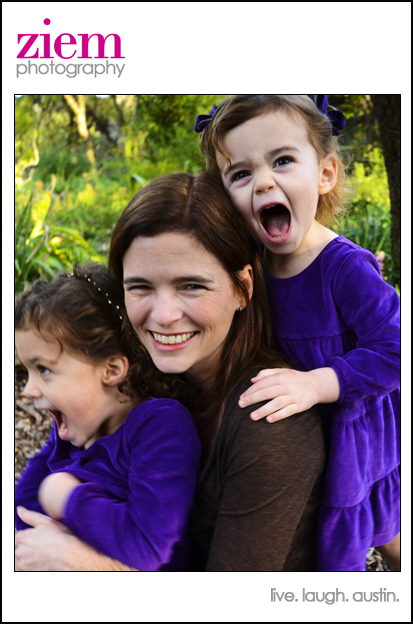 Tender sister love.
and a branch full of purple berries.
Just as it was getting cold everywhere else this December 1st, Austin was holding on to it's last fall breaths.
I met the Van Slykes in the park for my last family portrait session of the season and could not have asked for a better ending. Little Bess (love the name and even more that it was her grandmother's) had quite an extended vocabulary for a two-year old. I love the element of uncertainty that comes with a two-year old vocabulary. And big sis, Madeline, decided she would "creatively pose" toward the end of the session which resulted in a face off.
I enjoyed working with this family tremendously and I hope you'll enjoy their images the same.