These kids are no strangers to my blog; Maddox has been one of my favorite subjects since he was a newborn and I finally got a hold of Miss Morgan this Spring when we did Easter photos. We just realized last week of all the years I've known the Caos (I met Lan when I first moved to Austin in 2003) this was my first time doing their family portraits. I understand this handsome little family will be expanding again in the next few years so I hope to improve my craft with hopes they'll keep me around!
We chose a gorgeous day to meet in the dog park, it nice and sunny with a slight breeze…perfect for chasing kids and avoiding poo.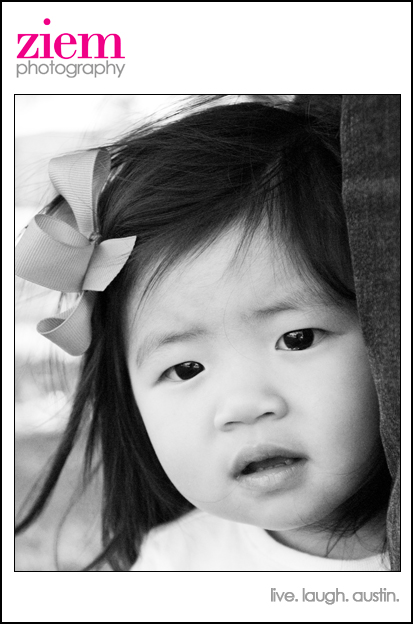 Early on, but not long before Little Miss Morgan opened up for the camera and later swayed her hips and lip synced to Justin Bieber. She has moves AND vocals. uh oh!!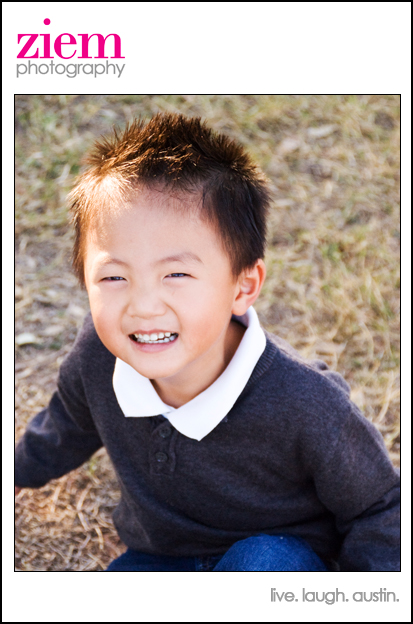 Maddox loves electronics. He might have a future in technology or maybe engineering. Sometime in between my framing the shot and Maddox's firing the shutter we cut off his parents heads. I still love this photo. His parents have been together for almost ten years and you can tell by the smiles on their faces their relationship is far from dull.