In no way, shape or form am I a Valentine's Day kind of girl. I'm not so much into conversation candy, Wild About You balloons or red roses. As a matter of fact I was single the last time I genuinely celebrated the mandatory holiday. That said, I'm not afraid to admit I put in a request for a Valentine's gift this year. If you know my husband you know he doesn't deny his girls anything which is why he is the only man perfect for me– I like to hear the answer yes. Always.
We are going on a week-long cruise this weekend so I thought I might ask for a one-of-a-kind aquatic experience while we port in the Bahamas. I stayed at the Atlantis years ago and I did not manage to do this then so I am very much looking forward to snorkeling and gliding alongside dolphins in their underwater playground! Picture it: Me + water scooter + dophins = thrill. The highlight of the experience is the signature "foot push" where the dolphins propel you against the lagoon. I can't wait to fall on my face two seconds in and I bet I will do it uglier than any other participant present.
I guess it is only fair I break out in dance or song in the morning. Nothing will say thank you and I love you better than a little jiggy in a wetsuit, flippies and snorkel.
Happy Valentine's Day to you. I hope you are feeling lovely and your heart is full of joy and happiness, today and always. And if you or anyone you know gets engaged today–you know which wild and crazy Austin wedding photographer would love to be a part of the next step 🙂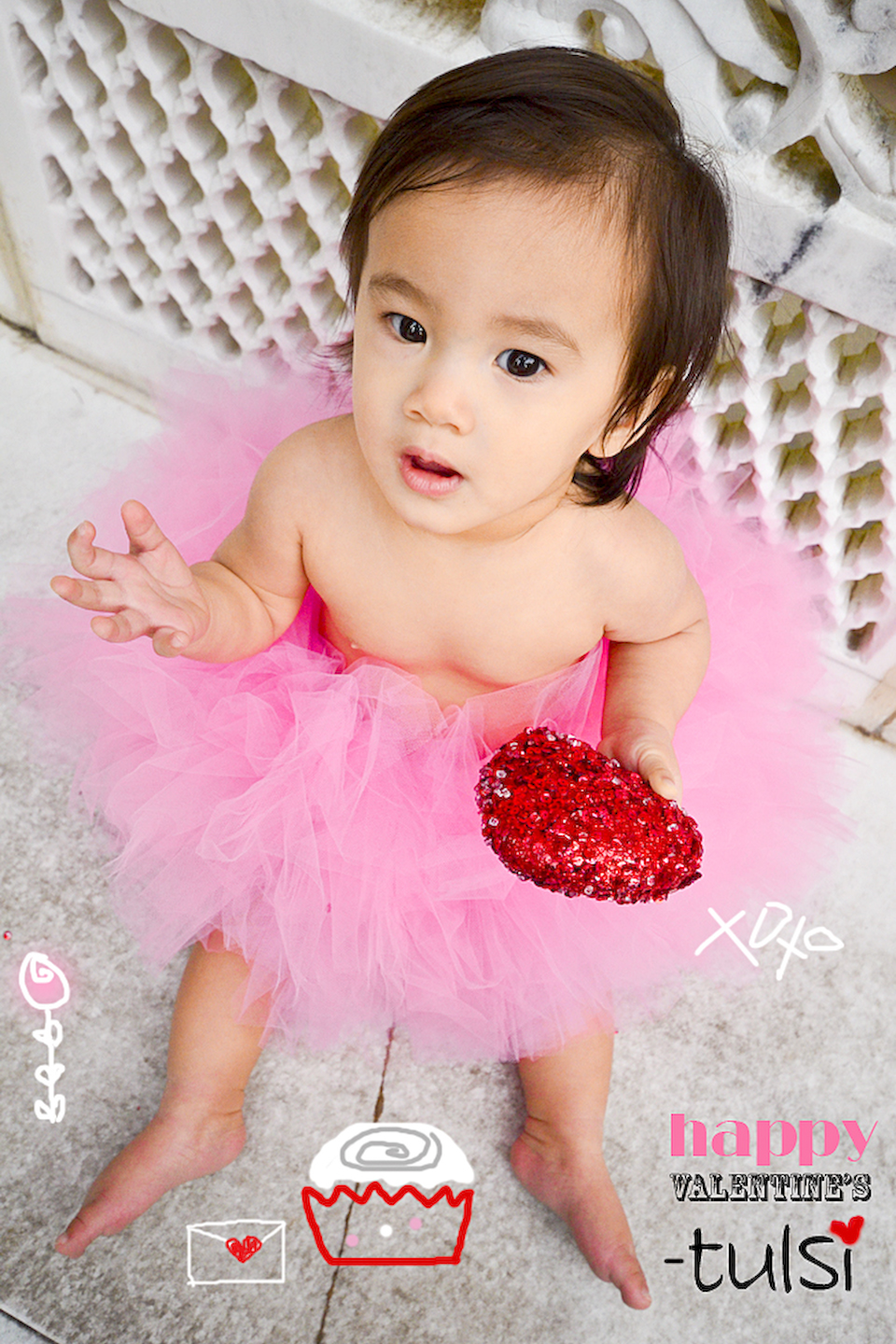 Here's a little munchkin that knows how to fill hearts like no other.