How does an Austin photography mini session differ from a custom session?
A custom portrait session is perfect for clients needing a professional to help them achieve the most successful photo shoot possible. Sessions run sixty to ninety minutes in length, at the location of client's choosing, and on any day of the week. Packages start at $650 + tax. austin photography mini session
Mini sessions are very fast paced as there are a minimum of four booked back-to-back. Pricing is $325 + tax for each time slot. Minis are conducted at a location chosen by the photographer and availability is limited to weekdays and special holidays and occasions such as:
Valentine's Mini Session
Easter Mini Session
Bluebonnet Season Mini Session
Mother's Day Mini Session
Father's Day Mini Session
Back-to- School Mini Session
Pumpkin Patch Mini Session
Fall / Winter Mini Session
Who are the best candidates for a mini session?
Mini sessions are perfect for couples, seniors, and families lacking the time and ability to fit in a custom photo session. The best candidates are families with young children (especially that of the newly mobile variety), men who have a strong aversion to family portraits, and anyone in between. Minis are perfect for anyone! Given that sessions run quickly, children and dads give me their best candid moments, resulting in a minimum of 35 proofs per session. austin photography mini session


Can one dictate the location and date of a mini session?
Any client wishing to choose the location, time and date may host a mini session. The only requirement is finding a minimum of three families to join (four back-to-back sessions total). The host family receives $75 off mini session pricing. austin photography mini session


What happens after the session?
Within one week of the session date, proofs will be ready for previewing and ordering. From there, clients may select five images to download. Additional digital negatives + prints may be ordered at a discounted rate for two weeks.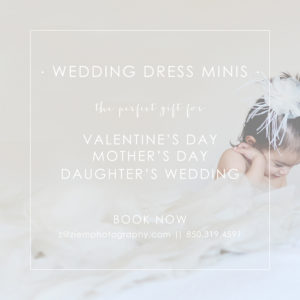 Does an Austin Photography Mini Session sounds perfect for you? 
Contact Ziem at 850.319.4591 or send a note to z@ziemphotography.com for availability.
Austin Photography Mini Session