Looking to book an Austin family photographers? Contact z@ziemphotography.com for details!
***
The basics are often the best. Does it get any more fundamental (and fundamentally awesome) than an adorable baby boy, his dog, and his loving parents?
Ziem initially met mom Jessica, a barre3 instructor, at a company event. After years of subsequently running into one another, Jessica called Ziem to book sweet baby Tristan's six-month-photos – baby plus his best friend, that is.

Family pup Atlas is the sweetest, most docile best fur friend a boy could dream of. Atlas happily contributed as both photo prop and center of attention, covering Tristan in wet kisses at one point. It simply doesn't get any better for a family photographer than cute babies and dogs.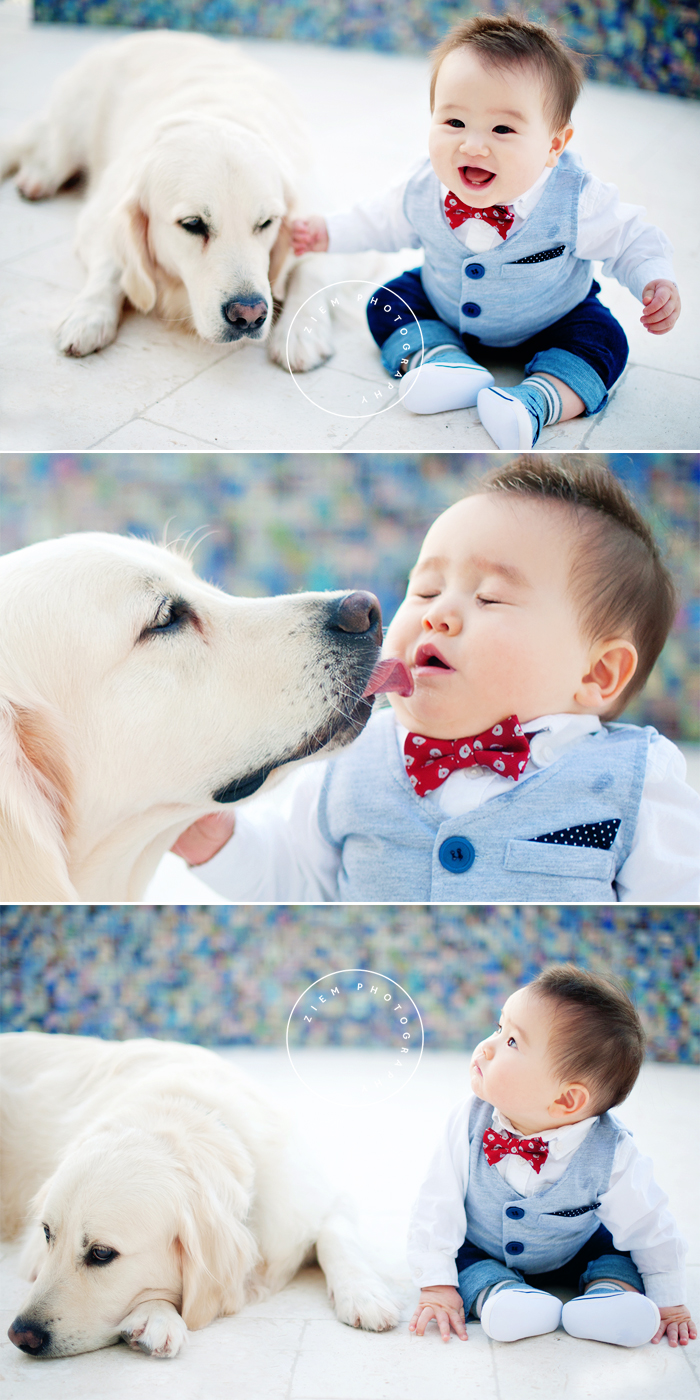 Of course, the shoot wasn't all about the boy and his dog. Jessica and dad Aaron were dapper in trendy-yet-classic shades of wine and navy, with Jessica's faux fur proving the perfect accent. One of Ziem's favorite shots was of Jessica's beautiful burgundy skirt catching the breeze. This mix of neutrals, texture, and pattern made for a picture-perfect session. More on Ziem's tips for dressing for a photo session here – what to wear for family pictures.

Ziem staged the shoot at the DeFeyter's lovely home, starting inside then working her way out to their stunning patio. Between the fading light and the photo-friendly views, it was a match made in Austin family photographer Heaven. From barre to boy plus baby, Ziem is thrilled to have worked with the DeFeyter family at their spectacular home. It just doesn't get better than a baby boy, his best friend, and their loving family!
***
See more of this Austin family photographers work here:
Facebook || Instagram || Portfolio
Email z@ziemphotography.com for rates and availability!
Austin family photographer

seems like maybe, probably, almost, most of all, most noteworthy, especially relevant